Latest Gadget News: Sony's latest B-series NWZ-B142F Walkman Gives's Apple Shuffle a Run for its Money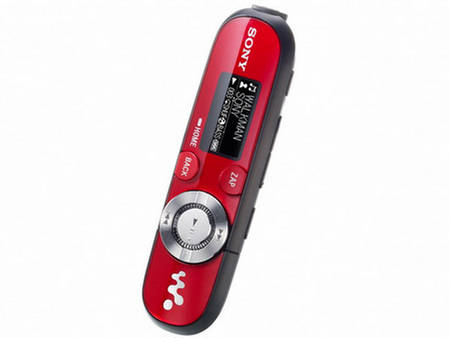 If you're around my age, 42, then you probably remember that Sony was the name of the game when it came to portable media.  Unfortunately for them, about 10 years ago, Apple took over, and the rest is iPod history.  However, that hasn't stopped Sony from slowly clawing back a lot of lost ground over the last few years.
Star Rating:


Cost: $59.99
Where to Buy:  [amazon_link id="B002COJ53K" target="_blank" container="" container_class="" ]Amazon [/amazon_link]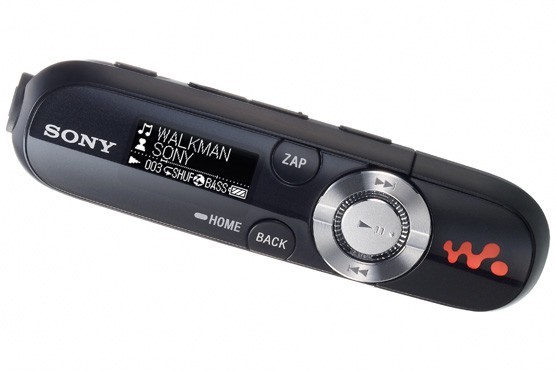 Its latest B-series range of MP3 Walkmans includes the small but versatile [amazon_link id="B002COJ53K" target="_blank" container="" container_class="" ]NWZ-B142F[/amazon_link].  It may only have 2GB of storage space but, at around $60,  it's much cheaper than an iPod Shuffle, and has a few useful features that are pretty slick.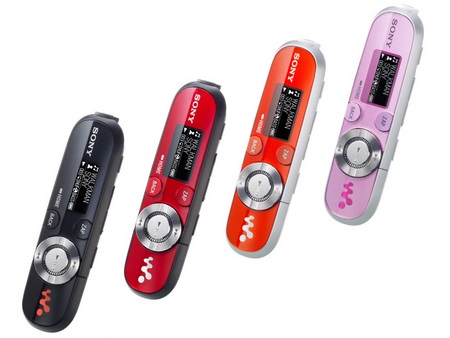 We've seen that with portable media players, small is popular.  However, the smaller new gadgets become, the smaller their displays become.  This becomes problematic because the screen is everything in terms of navigating the device, and selecting the songs and playlists you want to listen to.  Sony's NWZ-B142F is tiny, but the Japanese manufacturer has managed to stuff a pretty usable screen into this thumb-drive-size media player. We're not talking about something you can comfortably watch videos on, or even display album art, but the Walkman's 3-line monochrome screen is just enough to allow you to browse your music library, select songs or playlists and tweak a few preferences without impacting too much on the overall size of the unit.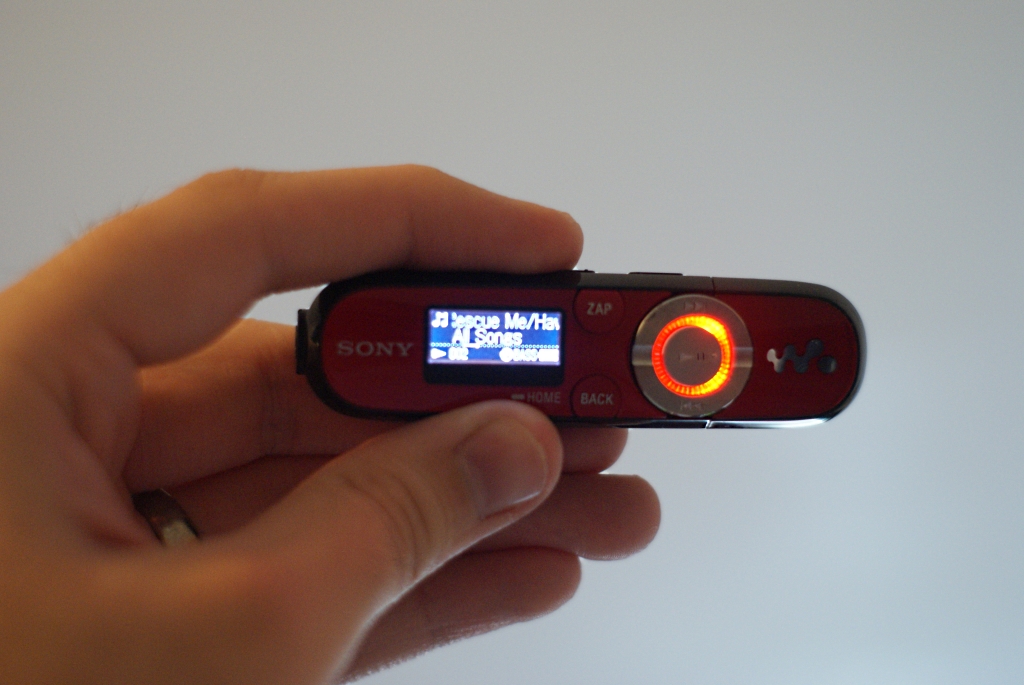 Additionally, Sony has added some other interesting highlights to this little baby.  There's an FM radio and a record function that lets you record both your own voice and radio broadcasts directly to memory.
[amazon_my_favorites design="5″ width="250″ title="" market_place="US" ASIN="B002COJ53K" color_theme="BrushedCopper" columns="1″ rows="1″ outer_background_color="" inner_background_color="" background_color="" border_color="" header_text_color="#FFFFFF" linked_text_color="" body_text_color="" shuffle_products="True" show_image="True" show_price="True" show_rating="True" rounded_corners="False"/]
The NWZ-B142F works with Windows Media Player, so you don't need to download or install anything new to sync and transfer albums and playlists. Plug it straight into a USB port to both sync and charge. A full charge doesn't take too long….about an hour in my test.  The charge will last for around 18-hours of continuous playback.  That's pretty big in these days of battery-draining new gadgets.  It also equates to several days-worth of normal day-to-day usage. If you do ever happen to find yourself low on juice, however, a useful 'quick charge' feature can give you up to three hours worth of playback time from just three minutes of charging.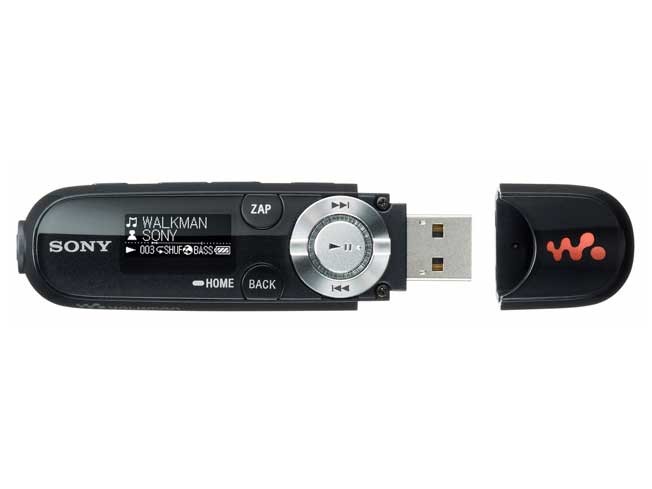 Sound is fabulous, as you would expect from Sony Walkman technology.  It always has.  Audio quality is about as good as it gets for MP3 players, although a built-in customisable equalizer and quick bass button are on-baord to help you get your music sounding just right. The supplied earbuds are a bit basic, but aren't half as bad as some of the bundled headsets we've reviewed from other devices.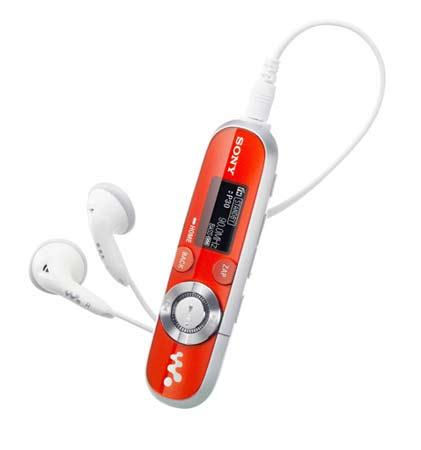 The control system on the [amazon_link id="B002COJ53K" target="_blank" container="" container_class="" ]Sony NWZ-B142F[/amazon_link] is a circular button that acts as a forward, back, play and pause control.  It also allows you to go up, down and select when navigating through songs and menus. The 'Zappin' feature allows you to preview songs in short, four-second bursts.  This is kind of cool. The only issue I had with the Sony Walkman NWZ-B142F is that you may find capacity an issue. Depending on how big your music library is, you may find that 2GB just isn't really enough. If so, there's a 4GB version, the NWZ-B143B, available for around $10 more.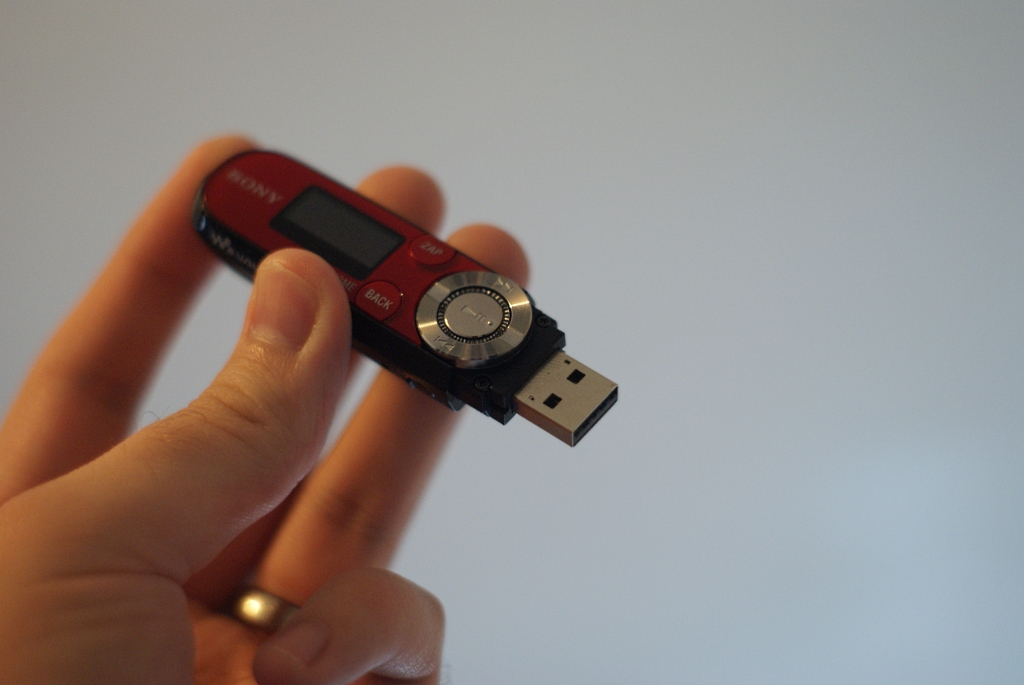 The bottom line is that if you're looking for a casual media device for exercise, or simply a device that is extremely portable, the [amazon_link id="B002COJ53K" target="_blank" container="" container_class="" ]NWZ-B142F Walkman[/amazon_link] is your ticket.  Design-wise, it has a very useful screen for its' size, a radio and a recording feature.  Combine that with excellent quality audio and a pretty stellar price, and this little MP3 player is tough to beat.
Check out the video review of the Sony Walkman NWZ-B142F…