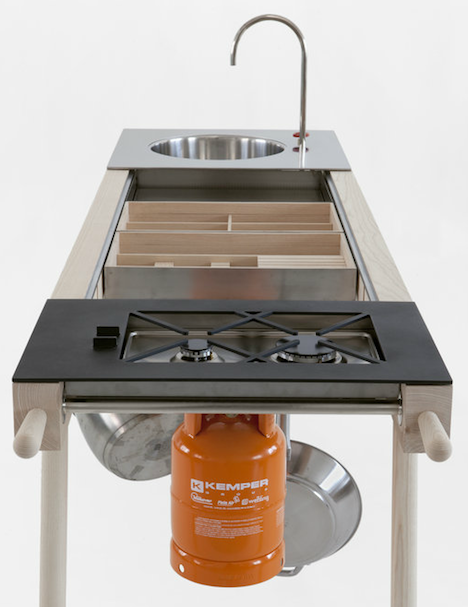 Introducing the Critter Portable Kitchen, an elaborate portable kitchen designed for serious cookouts.  The Critter, designed by Elia Mangia Design Studio, marries a portable cooking solutions with indoor kitchens utility.  7-feet 10-inches long wood-framed modular kitchen set is anchored by a dual-burner gas stove on one side and a hot water tap on the other.  In between, cooks can outfit the food prep space with their choice of modular layouts and store pots, pans and utensils under the main surface. There's even a garbage disposal.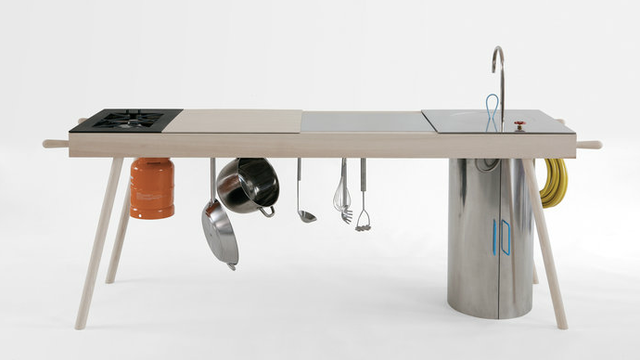 The integrated carry handles make it easy to fit through your sliding door onto the deck.  If you want to transport it to a tailgate or campsite, you'll have to break it down into its components and build it back up.  Only eight screws required for both the equipment and frame, so it shouldn't take that long to assemble and disassemble.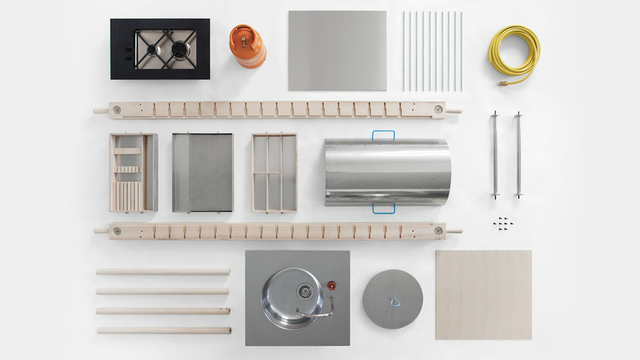 The Critter can serve as an indoor and outdoor kitchen hybrid.  Use it inside a small apartment or office that lacks available kitchen space, and its blend of ash wood, stainless steel and cast iron provides a simple, functional look.  The Critter will be available through Italian design retail shop Skitsch.  No pricing information is available yet.