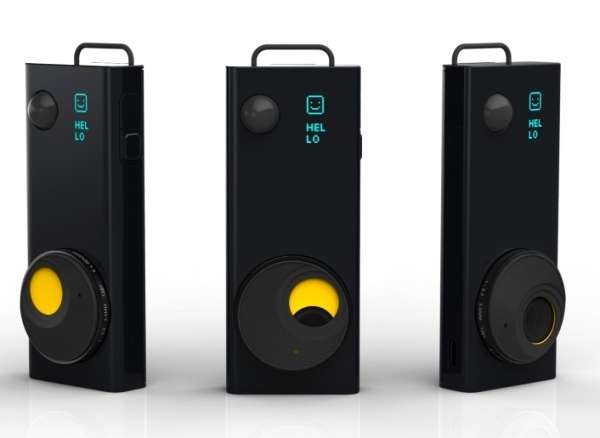 The Autographer is an always-on smart camera that captures photos.   You wear it around your neck or on your belt, and thanks to an array of sensors (ambient light / accelerometer / magnetometer / PIR / temperature) it automatically decides when to capture images using its low light 5-megapixel sensor.  It's not perfectly clear how the Autographer determines when to snap a pic, but given that the company behind it, Oxford Metrics Group, has 28-years of experience in technological innovation, I can roll the dice on this device.  The Autographer can create GIFs and builds an algorithm based on your behavior using the built-in sensors.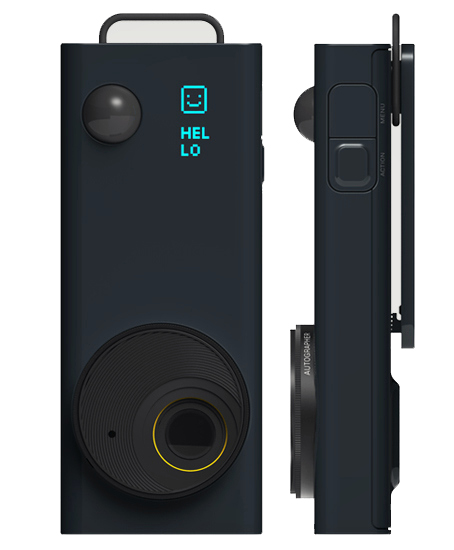 The Autographer weighs 58g and is about 3.5 inches in length.  There's a small yet hidden LED array to display menu options, as well as Bluetooth connectivity for connecting it to your Android or iOS device.  8GB of on board memory should suffice for a full day of photos, and its 5mp-sensor has a 136-degree field of view.
No word on price, but it will begin to ship this November.