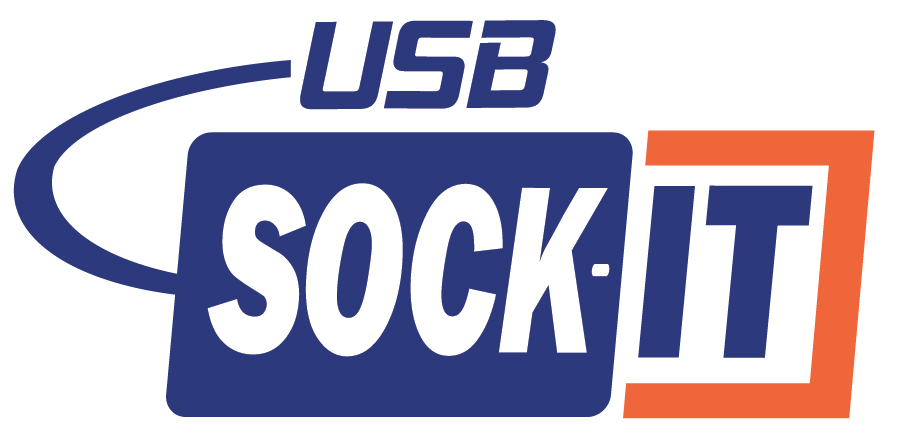 Earlier this month, a Memphis-based company called 8G Electronics announced the debut of their USB Sock-IT mobile accessory line-up.  Cool stuff because the company makes sure you, the consumer, has about every option available to charge all of your mobile accessories…..and in style.  Their FloWire, for example, is a charging cord with a spin.  The moving lights inside the cord travel through at various speeds, indicating the level of charging you need to complete juicing up your device.
All of the products come in some snazzy colors as well, and most all of the products have some sort of LED indicator featuring a stylish "Blue" light.
All of the line is suitable for iPhones, Android, iPad and many other mobile devices that connect via USB, Apple 30-pin or Apple Lightening connectors.  And lucky us, the company has allowed us to feature some "Deals of the Day".  Check them out below:
-FloWire Cable: In color-matched bright colors, The USB Sock-IT "FloWire" mobile Plug-In Charger works on iPad / iPhone / Android / Tablets plus it has an available international plug kit. It streams illuminating lights and gauges how long it will take to charge your device.  Streams fast when the charging cycle begins, lights slow down when charging is topping off, and shuts off when charging is complete.  Available in Blue and Pin.  WAS $19.99.  NOW $17.99
-30-Pin Adapter: Join the Global Initiative to reduce the numbers of old black cords in landfills by using The USB Sock-IT Micro USB Cables with our tight fitting Apple 30 Pin MFI Adapters in Color Matched Bright Colors…Apple Lightning Adapter for iPhone 5 Available Soon.  Available in Orange, Green, Yellow, White, Pink and Red. WAS $8.99.  NOW $6.99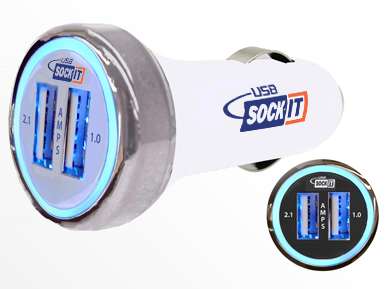 -Dual USB Auto Charger:  The USB Sock-IT Auto Charger will quickly take care of iPad / iPhone / Android / Tablets in your automobile, plus the Blue Glow LED Lights make it easy to plug-in at night.  Available in Black & White now. Coming: Orange, Green, Pink, Red. WAS $17.99.  NOW $14.99
– USB Wall Outlet: 2 USB Chargers built into this outlet.  USB Chargers use no electricity when the USB doors are closed.  The chargers use circuitry to sense a fully charged battery and then turn off. The USB Wall Outlet includes 10 watts of charging power –enough to charge an iPad.  It charges up to 4 electronic devices from one wall outlet, and is easy to install. Charges iPad®/iPhone®/iPod®/Mobile Phones… any USB compatible device. Available in white. WAS $26.99.  NOW $16.99
The world relies on staying connected, and more and more people consume web data than ever.  The USB Sock-IT line has a charging solution for any device, and moreover, adds design and color for anyone from the stylish teenager to the business executive.  To order, visit the company's websites at www.usbsockit.com, www.flowirecable.com or call 1-800-511-7590.