The Hands On Talk (HOT) Watch is essentially a smartwatch that keeps you from having to bring out your phone every time you want to do something. It pairs with your phone via Bluetooth and then takes over. Need to check the weather quickly? Check your watch. Need to see if you got that important email? Check your watch.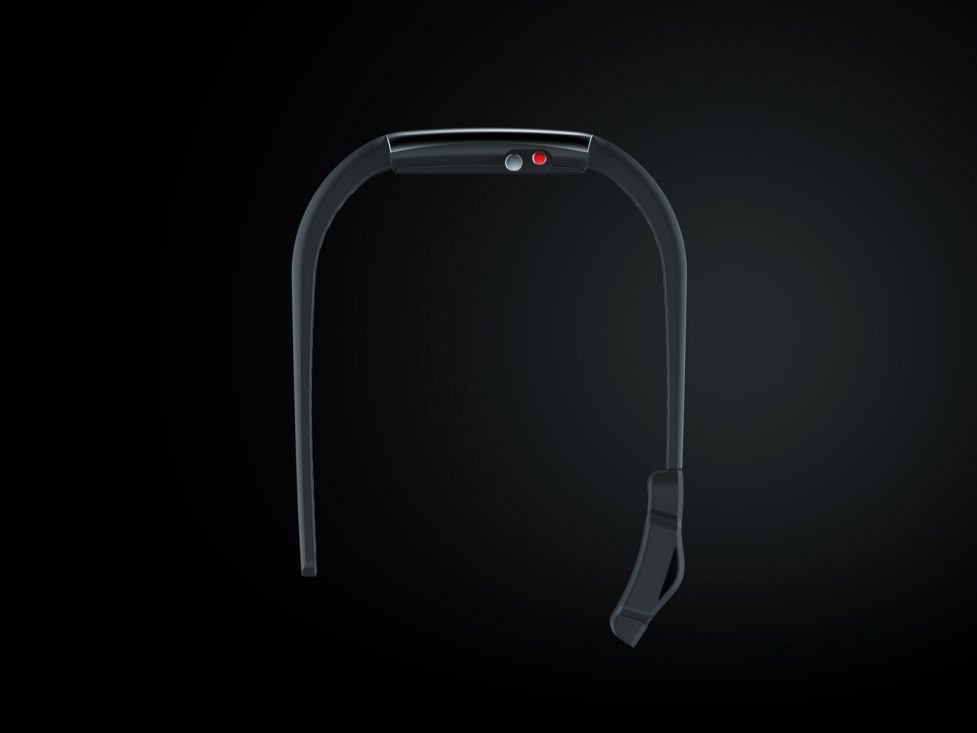 The key selling point, though, is the Hands On Talk functionality. Linking to your smartphone via Bluetooth, you simply cup your hand over your ear. The watch uses that as an amplifier, so you can keep your side of the conversation private, or possibly pretend that you're talking into your cuff-link like James Bond. Needless to say, if you need speakerphone, that's also available, and of course you can see your text messages.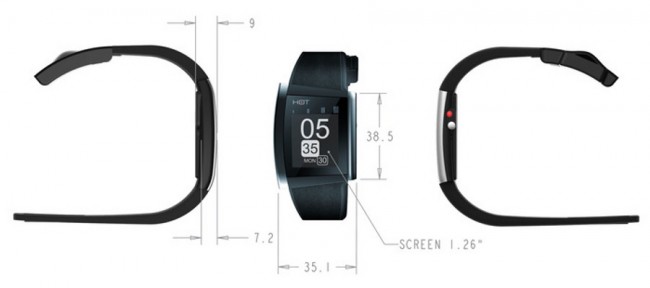 It's also fairly stylish as well, and comes in four different styles-  Edge, Classic, Basic and Curve.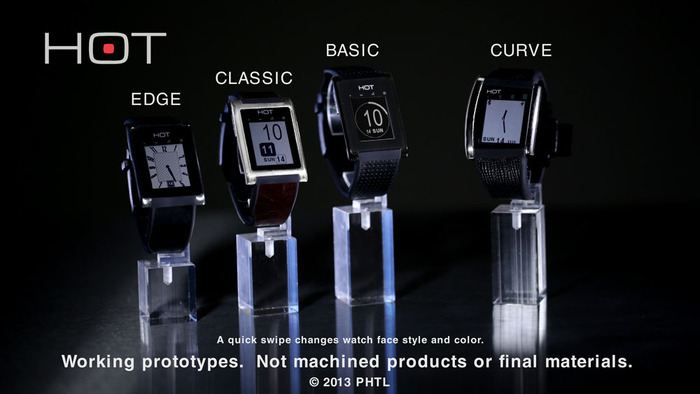 Check out the video….
Check out the press release…
HOT WATCH REACHES KICKSTARTER FUNDING GOAL IN ITS FIRST 30-HOURS

PH Technical Labs Announces that Current and Subsequent Backers of this Ground Breaking Smart-watch Will Be the First to Receive Shipments; Kickstarter Campaign Continues through September 7, 2013

(Plano, TX – August 1, 2013) After unveiling the ground breaking new Smart-watch entitled HOT Watch on the popular crowd funding site Kickstarter earlier yesterday,  Plano, TX based PH Technical Labs announces that it has reached its minimum funding goal and that current and subsequent backers will be among the first to receive shipments of the product.   The Kickstarter Campaign will continue through September 7, 2013.

HOT Watch (an acronym for "Hands On Talk") is the first Smart-watch that enables users to make and receive private phone calls by simply raising the watch-hand palm to the user's ear.  HOT Watch is also the first to include an advanced touch screen, gestures and call and message functionality in a stylish, slim package.  HOT Watch works with all Smartphones that are Bluetooth compatible, (Bluetooth Low Energy (BLE) and normal Bluetooth mode for power saving) but complete features are currently available with Android andiPhone Smartphones. It is the complete Smart-watch solution boasting a multitude of popular features, functionality, convenience, long battery life, safety and style.  "We are excited about reaching our initial Kickstarter goal," states PH Technical Labs President Shariq Hamid, "but we are even more excited about seeing our vision come to life and what's in store for the future of HOT Watch."

HOT Watch

 is a huge step forward towards a more effortless communication experience. Models currently available include: Classic, Edge, Curve and Basic. Consumers wanting to be among the first to receive the product can do so by becoming a 

HOT Watch

 backer on 

Kickstarter at: www.hotsmartwatch.com/kickstarter

 – A full demonstration of HOT Watch is available on the Kickstarter site as well via its website and social networking sites:

Facebook:

www.facebook.com/HOTSmartWatch

PH Technical Labs – (PHTL), creator of HOT Watch, is a Dallas, TX based company that provides innovative solutions for common problems faced by all industries. Our ingenious solutions range from smarter power strips, monitoring for operational security and innovative use of Machine Vision technology to glare-blocking helmets for welders and windshield solutions for airplanes and cars.  Our current roster of products include:  Power USB, iCount and our latest innovation, "HOT Watch" (Hands On Talk) –  a Bluetooth compatible complete Smartwatch solution that employs a multitude of functionality and, for the first time, enables users to make and receive phone calls, privately directly from the watch. By unleashing human creativity and converting ideas into realities, our products help you solve everyday problems with user-friendly, affordable solutions that matter to businesses, industries and consumers.  For more information on PH Technical Labs log on to:  

www.phtl.com