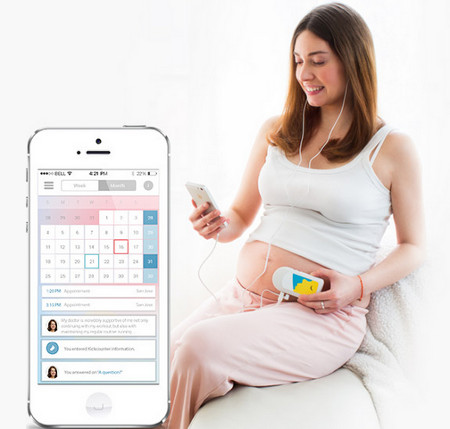 "There's an app for that" couldn't be more true with this latest edition to the mobile arena.  It's called the Bellabeat, and it's a fetal tracking app and connected system that allows pregnant women to monitor their pregnancies, listen to their growing babies' heartbeats and even share the sounds with friends.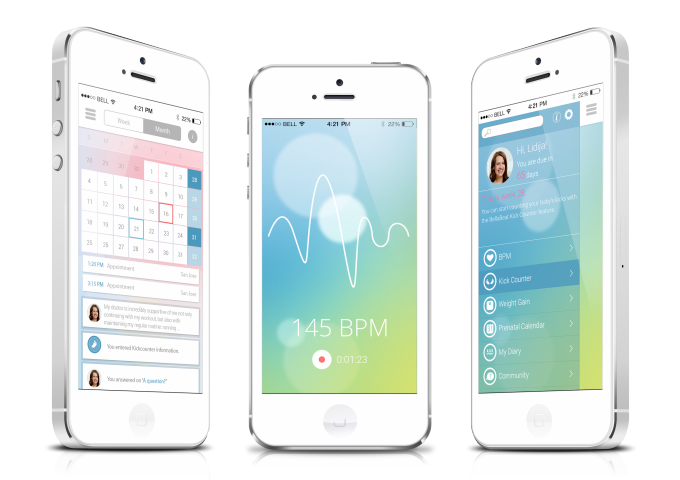 Bellabeat's free Android or iTunes companion app allows the mother-to-be to monitor how often the baby moves, and also track the mother's pregnancy weight gain. But unlike other products, Bellabeat also includes a handheld Doppler ultrasound that links to a smartphone. You can use this feature to measure and record the baby's heart rate, and share it with friends and family.  Addionally, women can hear, record, track and share the baby's development, movement and weight gain.  Bellabeats can also organize prenatal care, and calculate relevant dates throughout the pregnancy. The entire system runs a mere $129.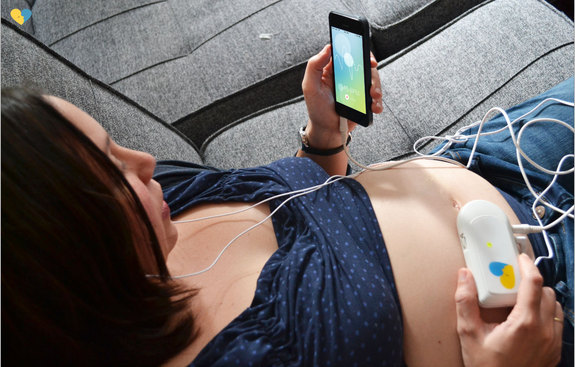 Bellabeat is a Y Combinator startup, which is now being brought to the U.S. market.  The startup also built a social platform called Bellabeat Global that lets pregnant women interact, share information and experiences, and create a pregnancy diary, all which can be uploaded into visual data.
"Modern parents are active on social and mobile networks, and new needs and trends of analyzing and sharing the data with the loved ones have appeared," cofounder Sandro Mur says. "We want to offer them an engaging, social, and comfortable at-home experience in pregnancy and enable them to track, observe, and share their experience."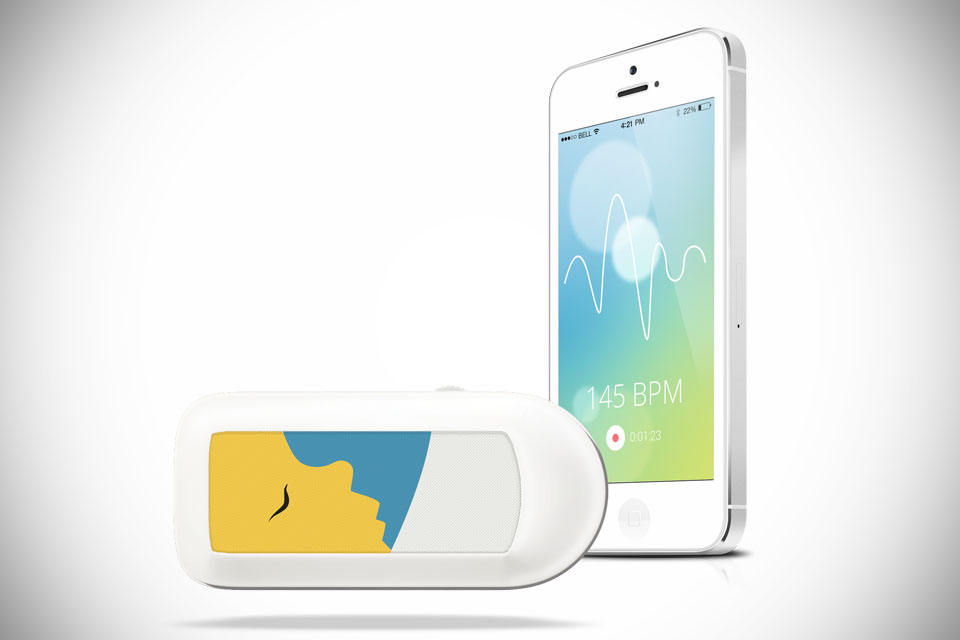 Design and Use
The Bellabeat runs a little more than other pocket-sized home Doppler monitors, but it's design is pretty special. The flip-phone shape is slim, small and very portable. It comes with a plug to attach to a smartphone, as well as earbuds. For best results, it's suggested to use an ultrasound gel, much like the professionals use.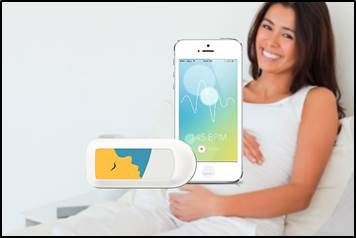 While the device doesn't work through clothing, its sound quality is pretty darn good, albeit a tad lower than professional Doppler machines.  The app itself is very easy to use.  It has separate sections for the mother and the baby, allowing both to chart and track their own weight gain, as well as baby's movement and heart rate. The app also includes a week-by-week baby development summary, as well as a calendar for keeping track of prenatal appointments and milestones.
Perhaps the most functional Bellabeat tool is the one for charting fetal movement. As your baby grows, it gets tight in the uterus due to less and less available space. The Bellabeat provides you with some reassurance that the baby is actually moving a healthy amount. The app's ability to track long-term trends will help parents spot progress or issues, and the app also breaks down information into helpful articles.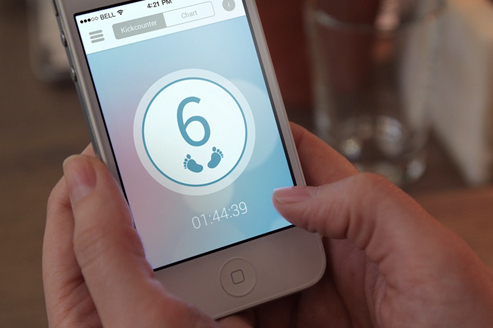 The Bellabeat and the app are easy to use, and the clean interface makes it fun to access. It's also incredibly portable and very convenient.  It makes it easy to keep track of many aspects of pregnancy. The social function is pretty cool as well, allowing you to share your experiences with your friends.  The whole idea makes a lot of sense, but we expect competition to mount.  In the meantime, it will be interesting to see how Bellabeat grows as a company and in their offerings in the months ahead.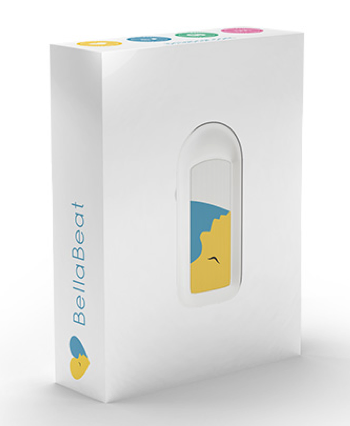 You can purchase the BellaBeat System for $129 Click here.
Check out the video….
http://youtu.be/OVwIP4m1GLs