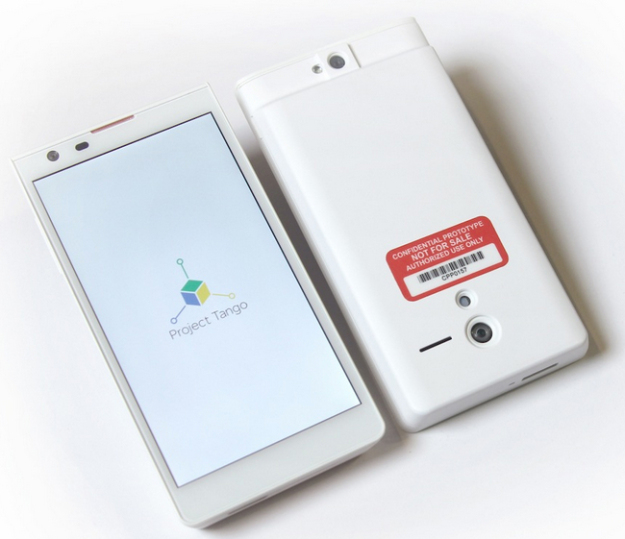 Google is knee-deep in a new project, apparently something to do with a new type of tablet that apparently miles ahead of their Nexus-branded Android devices, and the device may be unveiled at the Google I/O developer conference in late June.
Sad news thought….this new and special 7-inch Android tablet is not available yet, as it will be part of Google's Project Tango family of devices that are only available to developers interested in creating apps for Google's special project.
The company has already released a Project Tango smartphone to developers, a device with advanced 3D sensing technology, which can recognize objects around and map the external environment for various purposes.
The 7-inch Project Tango tablet will have two rear cameras, infrared depth sensors and advanced software that can capture precise three-dimensional images of objects. Google is planning to produce about 4,000 Project Tango tablets, a significantly higher number than the 200 Project Tango smartphones that were offered to developers earlier this year, which will be offered to developers as well. 
Google will make these devices available to developers at first so that they can create clever new apps and games that can take advantage of this advanced technology that could have an impact on virtual reality evolution.
It's unknown when Project Tango devices will be available to consumers; however, Google has other interesting stuff on the horizon including Google's self-driving car (Project Ara) and Google Glass.  Some of these projects are already available to limited public testing.