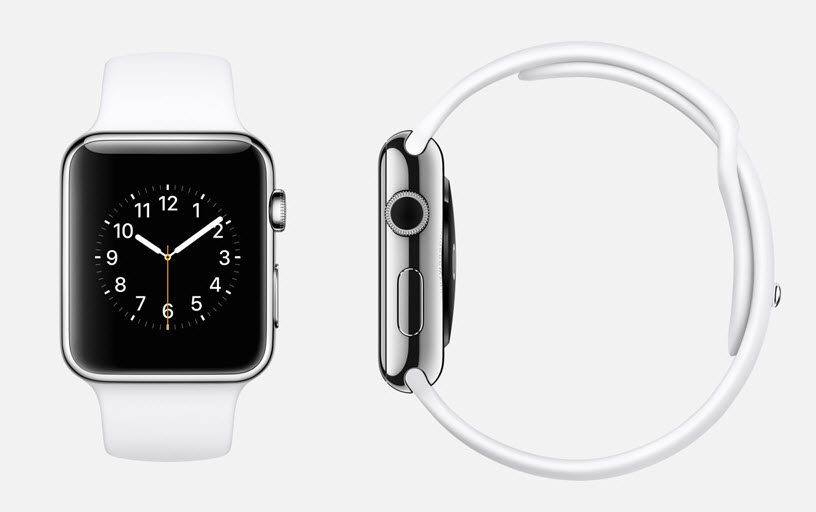 Apple finally released their much awaited wearable device, the Apple Watch, The smartwatch is Apple's first venture into the wearable industry, and it's being touted as the most personal smartwatch ever. There are three different editions of the Apple Watch with a sapphire glass display, swappable bands, and also serves as a fitness-tracking device.
Look
The Apple Watch comes with a rectangular design, which looks similar to the Android Wear stuff out there. It's deeply integrated with Apple iPhone and iOS ecosystem to give you the most personal experience, making it stand out from the rest of the crowd. Instead of the gestures, however, there's a digital crown on the side that works as the primary, and really only navigation tool. The Digital Crown also serve as a home button, and can be used to access Siri. The smartwatch comes in two different sizes (38 mm and 42 mm), and a variety of interchangeable bands, distinctively bundled into three different collections: Apple Watch, Apple Watch Sport and an 18k gold Apple Watch Edition.
Screen
The device comes in two display sizes: 1.49-inch and 1.65-inch. The Apple Watch and Edition version comes with sapphire crystals display while the Apple Watch Sport features strengthened Ion-X glass. The device features a Force Touch, which can distinguish between a touch and a press intelligently.
Bells and Whistles
Apple introduced a handful of new features in the Watch, with focus on health and fitness as well. There's a Health app which can track several fitness-related metrics, such as the distance travelled, calories burnt, steps taken, and more.
Much like the previous iterations of the iPhone, the Apple Watch comes with Siri. As it connects with your iPhone, it sends notifications directly to the iPhone, and an intelligent way to respond to them. There's no keyboard on the Watch, but once you receive any message, it scans it and presents a common list of responses to choose from based on the contents of the message. The responses can also be dictated using Siri.
Typing on such a small device can be a hectic task so Apple has introduced new ways to communicate. Haptic Feedback is also present, courtesy of the Taptic Engine , and Apple also introduced a Digital Touch, a new way to get in touch with the people around you — the ones in possession of an Apple Watch. Just tap on your watch, and your friend near you will get a taptic notification, later you can just draw the mood you're in and it will go through. In short, Apple described it as, "Digital Touch allows you to send a sketch, a gentle tap, an audio message through Walkie Talkie or even your own heartbeat."
Developers will also get the ability to create apps or integrate their apps with the Watch using the WatchKit, new set of APIs for the Apple Watch.
Apple Pay is also present, which give users the ability to pay at several retailers in the US using the NFC antenna present in the Watch. The charging on the Watch comes with a combination of Apple's MagSafe technology with inductive charging.
Apple Watch is compatible with iPhone 5, iPhone 5c, iPhone 5s, iPhone 6 or iPhone 6 Plus running the latest version of iOS 8. The Apple Watch comes with a S1 processor with Wi-Fi 802.11b/g and Bluetooth 4.0 to pair seamlessly with your iPhone.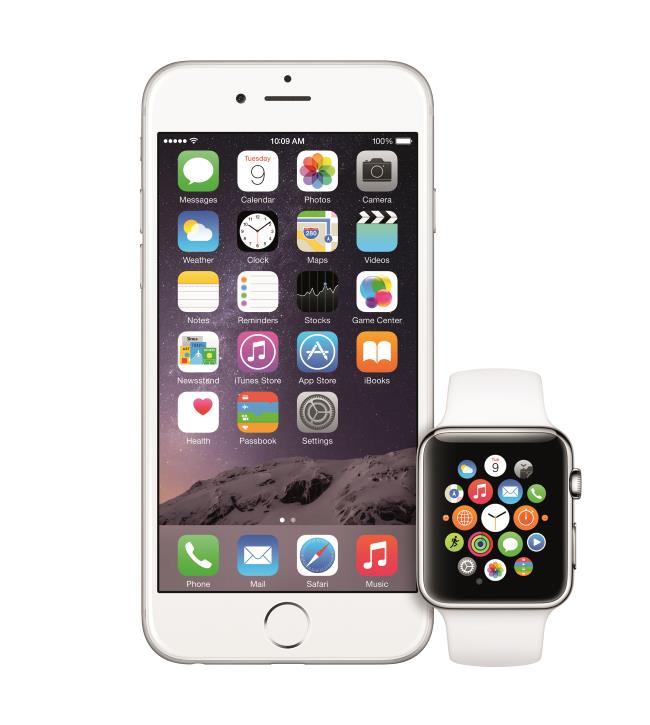 Availability and Pricing
Unfortunately, this sucker isn't launching until early 2015, probably early Spring. Price-wise, the Apple Watch will start at $349, a $100 more than most of the smartwatches available in the market, however, you have that advantage of choosing from six straps, three different finishes, and two sizes, so it offers a lot of choice.