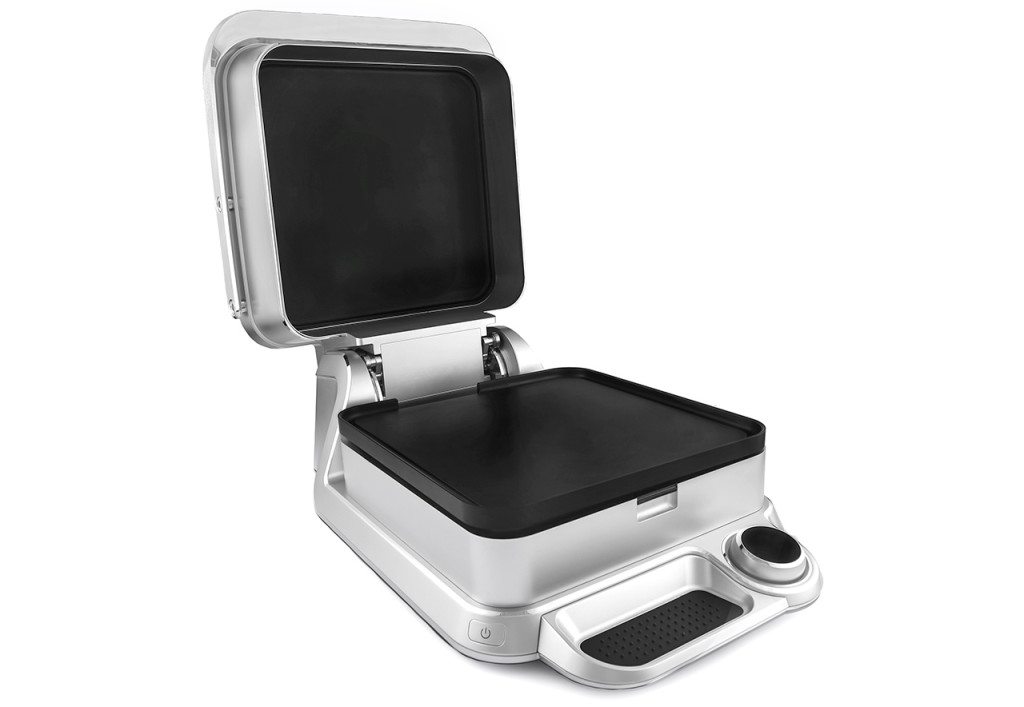 The Cinder Sensing Cooker, available now for pre-order, essentially is a complex grill/thermal chamber, with built-in sensors, and powered by a 1,800-watt electric heater, which heats up food FAST! It includes two cooking plates in its pre-order model, and can hold temperature steady within 0.25 degrees Fahrenheit throughout the duration of your cooking time, up to 550 degrees Fahrenheit.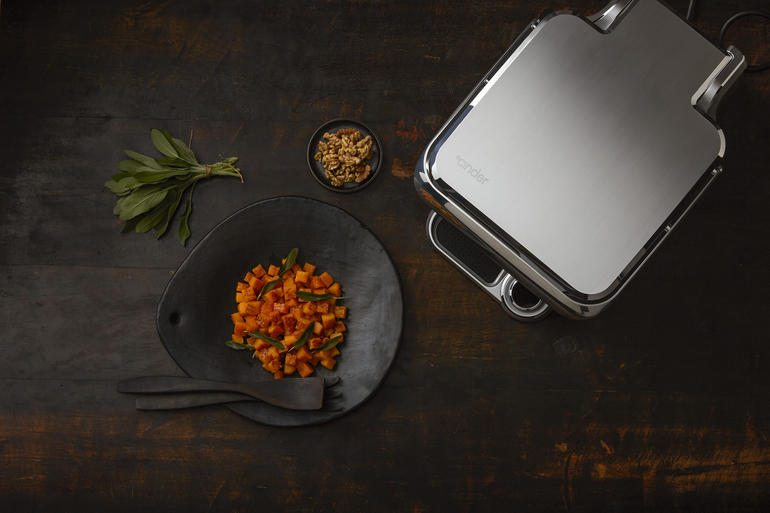 Cinder Sensing Cooker Sensors
The Cinder Sensing Cooker sensors use the information gathered to predict the internal temperature of your food so the device can tell you exactly when a specific food item is finished cooking,. The Cinder will then hold it at a very specific temperature, which keeps your meal from overcooking. It also ensure your meat, fish or poultry doesn't stays hot.
Cinder App
The Cinder Sensing Cooker is controlled by classic dials, and an accompanying app will be available for research and monitoring purposes, allowing you to search for foods and find out exactly what temperature is suggested for that particular dish. When you stick food in the Cinder, you can get app reports and timers to see how the dish is doing.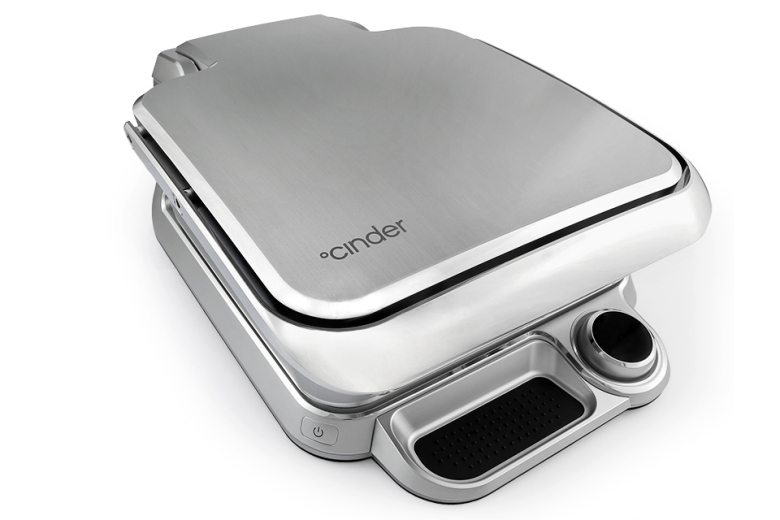 Availability
Perfect for an ambitious chef or a sizable family, the Cinder Sensing Cooker is compact, a breeze to use, and quite stylish. Besides being robust enough as a stand alone cooker, it also makes a great second cooking device in the home, as well as a stylish accent to any modern day kitchen.  The Cinder Sensing Cooker is available for pre-order at a price of $499.  Get yours first, and you'll be one of the first to cook with this new revolution in preparing food.  The first models will ship in early 2016.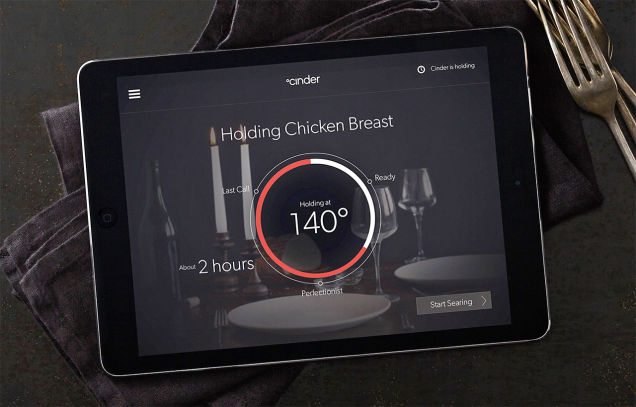 Stay tuned for a full review…