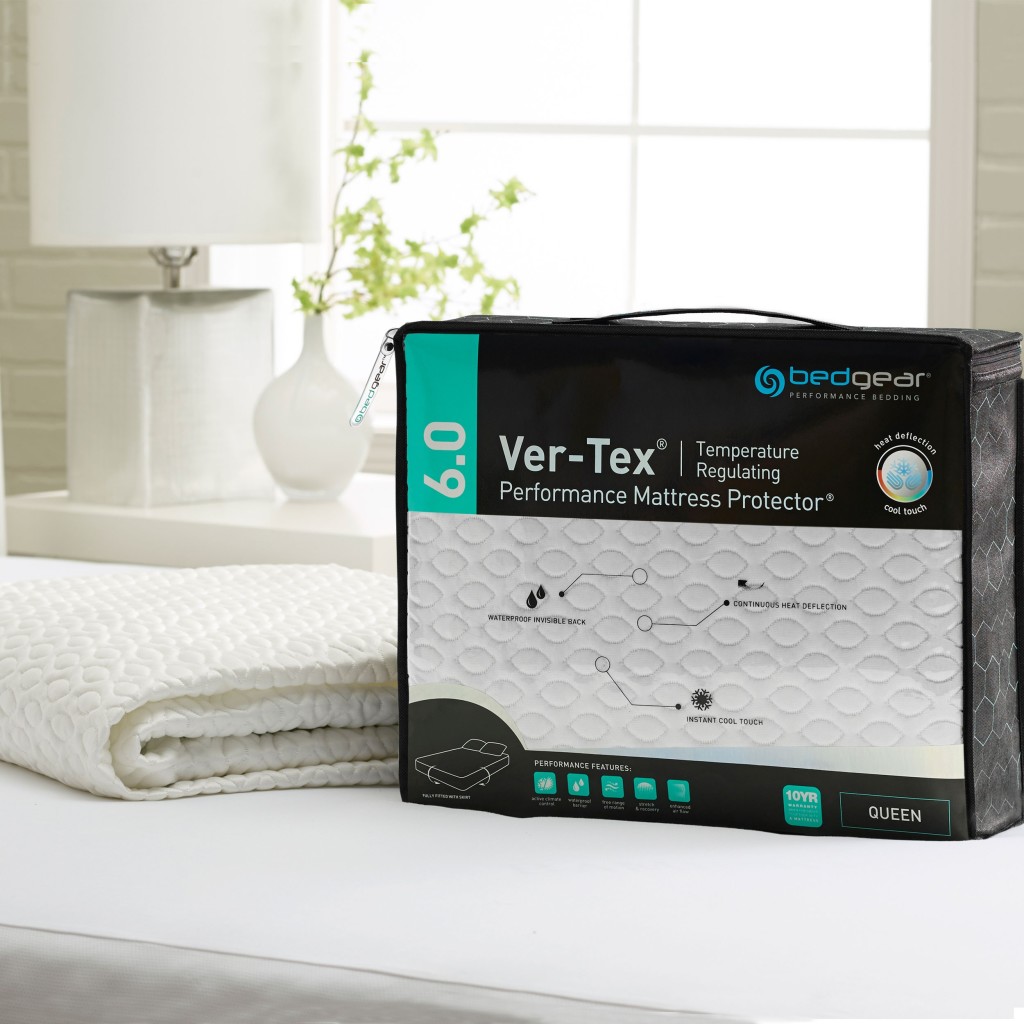 If you're serious about sleep, and by that I mean you want to get some quality Zs every night so you're not a wreck in the morning, check out Bedgear's product line, specifically there latest 6.0 VER-TEX® Temperature Regulating Performance Mattress Protector.
Perhaps the most common issue with sleep troubles is the fact that the temperature within your bed is too warm, and cooling your bed and bedding products while you're warm body lies on them is a challenge. Normal sheets and mattress protectors warm up based on how warm your body temperature reaches at night, which is actually warmer at night than during the day. That's why a new category of products called "performance bedding" has hit the market by storm, and the company Bedgear seems to be leading the charge. There performance bedding products are particularly popular with athletes who require great sleep as part of their overall conditioning.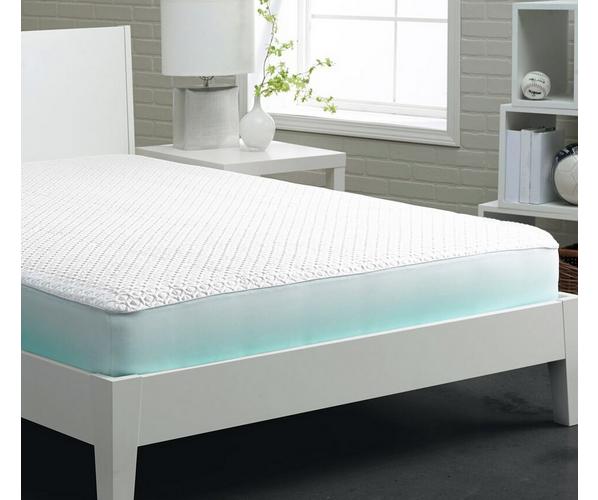 Bedgear VER-TEX Mattress Protector Technology
Featuring a revolutionary fiber, which is cool to the touch, the Bedgear Mattress Protector provides excellent climate control, giving you a dry and comfortable sleeping environment. The flexible cushioning layer within the mattress protector dynamically responds to your motion and boosts air circulation to keep you cool while the waterproof invisible barrier repels liquids.  Pretty magical, right?
Bedgear makes their state-of-the-art mattress protector with a fabric called VER-TEX® Climage Control. This material provides instant heat deflection while remaining cool throughout the night, allowing the body's natural temperature drop for maximum recovery and rejuvenation. Let me just say that IT WORKS!  There's honestly a temperature differential in your bed at night that is much cooler than normal bedding products.
Fits Secure
The power band on the Bedgear VER-TEX Mattress Protector holds tight on all mattress heights, with no baggy sides, and it's designed to invisibly flex and instantly return to flat with the motion of your power base.  The VER-TEX protector also dynamically responds to your motion and boosts air circulation. And finally, the invisible barrier back will not affect the feel of your mattress, which is nice and important.
Added Performance Benefits
Aside from its cooling technology, the Bedgear VER-TEX Mattress protector also blocks pet dander and dust mites, reducing allergens, as well as resists stains and fluids.
It's also machine washable. Simply toss the Bedgear Protector in the washer, set it to cold water, tuble dry on low, and voilà!….it comes out clean as a whistle. This is an important feature. When your body lies on something every day, it can get grimy without you even knowing it. So it's crucial to find a mattress protector that's easy to clean. The Bedgear VER-TEX Mattress Protector couldn't be easier to maintain.
Where to Buy
The Bedgear VER-TEX Mattress Protector comes in 6 sizes- Twin, Twin XL, Full, Queen, King and California King, and ranges in price from around $200-$300. You an purchase it here.