Even during the gluttonous holidays and into the New Year "diet resolution" season, weight loss doesn't have to be a difficult or costly endeavor. It can actually be quite profitable. One organization founded on much obesity and incentivization research, HealthyWage.com, has found a way to help dieters overcome their short-term financial woes and spur weight loss from the start by applying "double-incentivization" methodology.
The company's diet-for-dollars program allows participants to make a wager upfront ranging anywhere from $20 a month to as much as $500. Participants then commit to a specific amount of weight loss in a specific time frame, for which they'll receive a cash prize payout if they achieve their goal in the allotted time. Company reps cite that the average participant wagers $60 per month for 9 months and roughly triples their investment if they are successful at achieving their goal. The financial upside potential is impressive.
Through its website, HealthyWage.com shares an array of inspirational success stories of both women and men who gained financially for their pound-shedding achievements using the company's unique gamification approach. Jessica C. in Clearwater, Florida won $1,938.70 for losing 67 pounds in 6 months; Mat E. in High Point, North Carolina won $2,952.00 for losing 73.8 pounds in 9 months; Mykerah Z. in Stevens Point, Wisconsin won $2,935.06 for losing 77 pounds in 18 months; Jessica W. in Bellmawr, New Jersey won $1,308.29 for losing 40.2 pounds in 6 months; and Kerry B. in Lindenhurtst, New York won $1,399.09 for losing 51 pounds in 6 months.
And this is just the tip of the iceberg.

The 100-plus club is even more impressive with Kristin W. having lost 114 pounds and winning $4,000 in a 12-month HealthyWager contest. She subsequently lost another 14 pounds for a total loss of 128 pounds, nearing half her starting weight of 279. Nancy W. lost 101 pounds in a 12-month "HealthyWager" contest and won $4,000 as well, and then went on to lose 14 more pounds in HealthyWage's Summer Jackpot contest, winning another $105 resulting in total winnings of $4,105. Her starting weight was 312, and she got down to 152 with HealthyWage for a whopping 160 pound total weight loss—more than half of her starting weight. Then there's Danielle S. who lost 127.5 pounds and won $1,323 in a 9-month HealthyWager contest, and Ben C. who lost a solid 100 pounds and won $1,509 in a 9-month HealthyWager contest of his own.
Reportedly overall, more than 200,000 HealthyWage.com participants across America have collectively lost over 10 million pounds and gained over $2.5 million in cash prizes for their success. To me, the fact that so many participants have actually lost over 100 pounds with this money-driven program exemplifies the power and efficacy of this weight wagering methodology. This coupled with more and more studies substantiating the financially-induced diet model both at home and in business among employee groups.
In fact, results from one study published in the Annals of Internal Medicine indicated that "'Loss Incentive' Motivates Employees to Take More Steps," finding that financial incentives framed as a loss were most effective for achieving physical activity goals.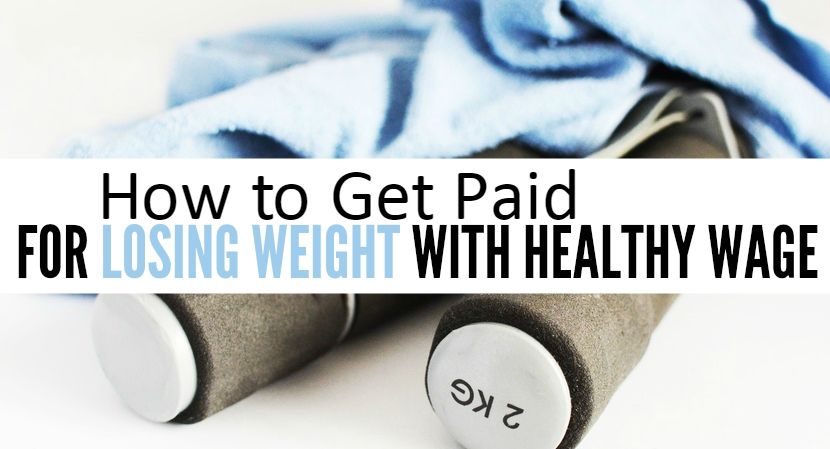 "This study, and throngs of others, reiterates the importance of the 'stick' in the design of a wellness incentive program," notes HealthyWage.com co-founder. "Many studies have demonstrated that the threat of losing something of value is much more effective than the opportunity to win something of equal value. That's precisely why we advocate that program participants 'pay to play' and make an investment out of their own pocket in order to win rewards—in our case large cash prizes—for losing weight and getting more active in the program."
So if you're looking for a fun and competitive diet program that proffers cash incentives, social and expert-based support, online tools and resources, goal-setting and tracking technologies and other helpful support mechanisms to better assure your pound shedding success (and monetary earnings related thereto), HealthyWage.com just may be for you. After all, the company was founded in response to academic research proving that even small cash rewards triple the effectiveness of weight-loss programs; that people are more effective at losing weight when their own money is at risk; and that social dynamics play a large role in the spread of obesity, and will likely play a large role in reversing obesity. You can take that to the bank.
~~~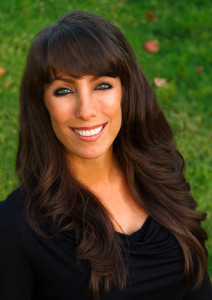 As a branding pundit, wellness industry veteran, consumer health advocate and influential media voice, Merilee Kern spotlights noteworthy marketplace innovations, change makers, movers and shakers.  Also a two-time fitness champion, her ground-breaking, award-winning "Kids Making Healthy Choices" Smartphone APP for children, parents/caregivers and educators is based on her award-winning, illustrated fictional children's book, "Making Healthy Choices – A Story to Inspire Fit, Weight-Wise Kids." Merilee may be reached online at www.LuxeListReviews.com. Follow her on Twitter at www.twitter.com/LuxeListEditor and Facebook at www.Facebook.com/TheLuxeList.
***Some or all of the accommodations(s), experience(s), item(s) and/or service(s)
To comment on this article and other GadgetGram content, visit our Facebook page, or our Twitterand Instagram feeds.