The new BMW C400X mid-size scooter brings fresh BMW styling, along with cleverly designed storage and some electronics that rival its car line. The BMW C400X has an all new 350 cc single-cylinder engine with a single overhead cam and balancer shaft punching out 34 hp and 26 lb-ft of torque to take it from 0-62 mph in 9.5 seconds and top out at 87 mph (139 km/h).
To increase stiffness and maintain a low center of gravity, the engine and CVT gearbox is horizontally mounted to the tubular steel frame, with rigid rubber bushes used to reduce vibrations.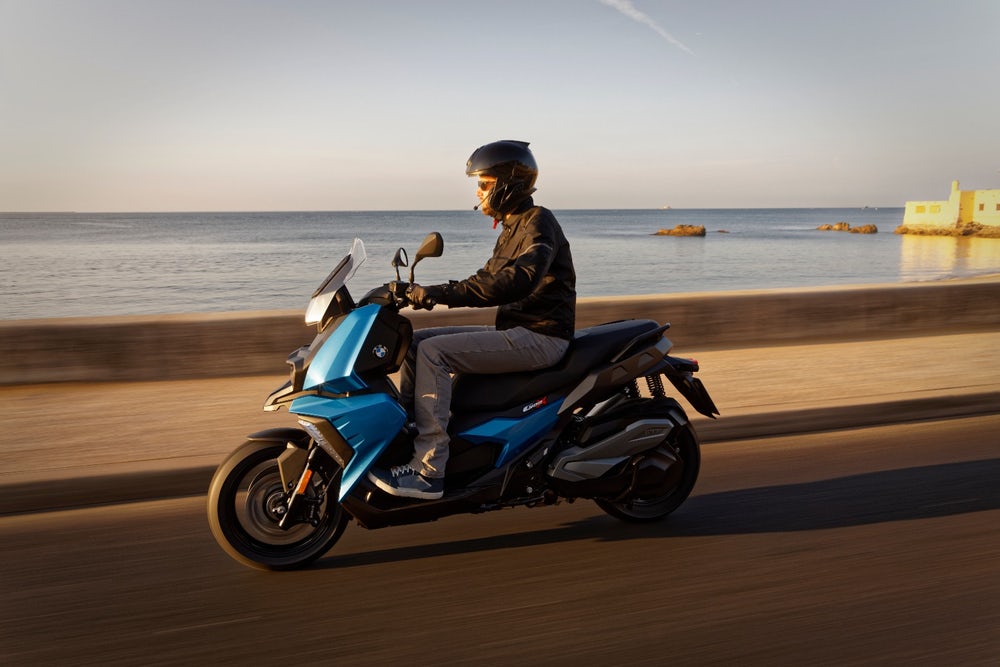 Suspension-wise, the BMW C400X has 35 mm conventional forks on the front and twin spring struts at the rear. 265 mm disc brakes clamp to radially-mounted four piston calipers on the front, and on the back the C400X contains a single disc brake with a single piston caliper. Overall, the BMW C400X is super stylish and super slick, and includes a standard-fitment LED headlamp and multi-spoked alloy wheels giving it a very sporty look.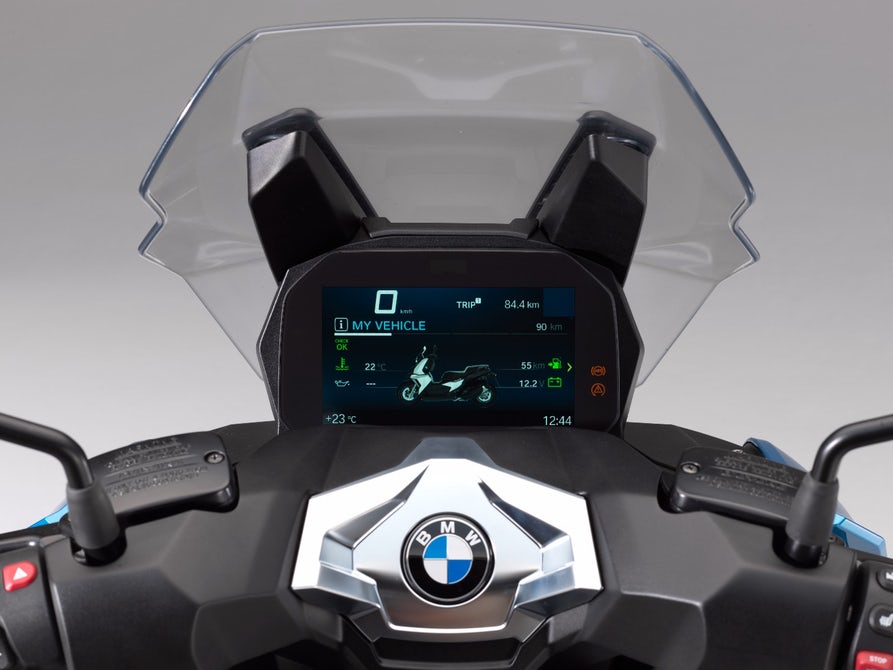 The real magic with the BMW C400X though are its electronics. The scooter comes standard with BMW's safety systems such as ABS, traction control and stability control. The scooter can also be optioned with a futuristic-looking 6.5-inch TFT display that can be used for media streaming, phone calls and navigation through BMW's Connected smartphone app. Keyless ignition is another option and can be used to lock the ignition, handlebars, fuel cap as well as the various storage areas.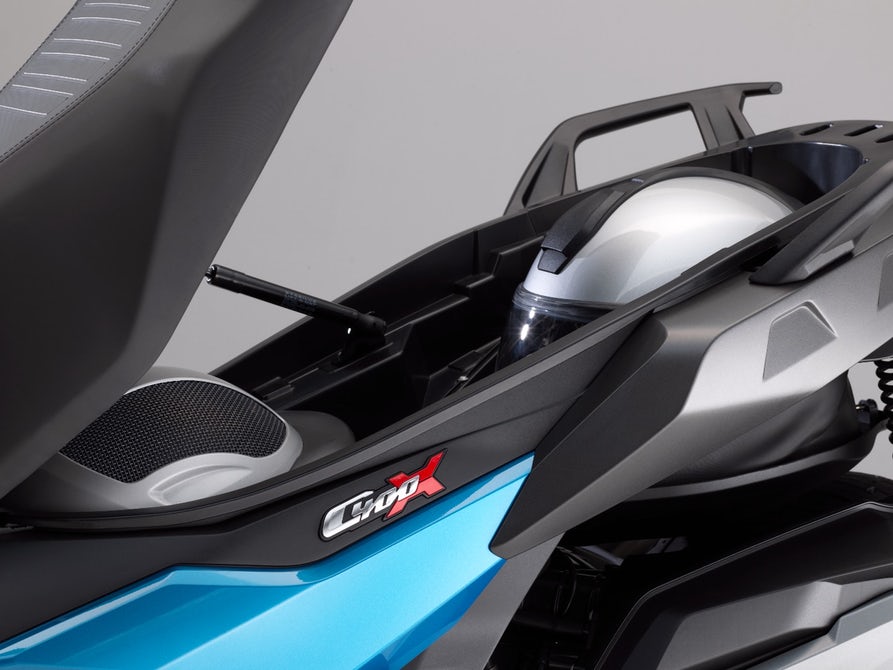 We did mention storage, right? The BMW C400X has BMW's Flexcase, which is a durable pouch that extends from the underside of the scooter. A full-face helmet can be stored as well as an open-face helmet in the compartment next to it. There are also two small compartments at the front that can be used for holding pocket items like your keys or wallet and charging your devices through the integrated 12 V accessories socket. The C400X's luggage capacity can be further expanded with an optional rack and large top case.