In January, Samsung unveiled "The Wall," a 146-inch 4K TV with MicroLED tech that offers many of the benefits of OLED TVs, like bright whites and pure blacks.
Recently, president Han Jong-hee said that Samsung will start mass-producing The Wall in September, but also announced that it will launch a much thinner consumer version next year. It will be 30mm thick compared to 80mm for The Wall, and while it's aimed at the luxury home market, "the price will not be as high as people think," said Han.
Samsung, which originally developed OLED displays for smartphones, decided against it for TVs, instead pursuing quantum LED (QLED) tech. While its latest QLED models are better than ever, reviewers have generally found OLED tech from Sony and LG to be better. As such, Samsung is working on MicroLED tech as a potential alternative to OLED.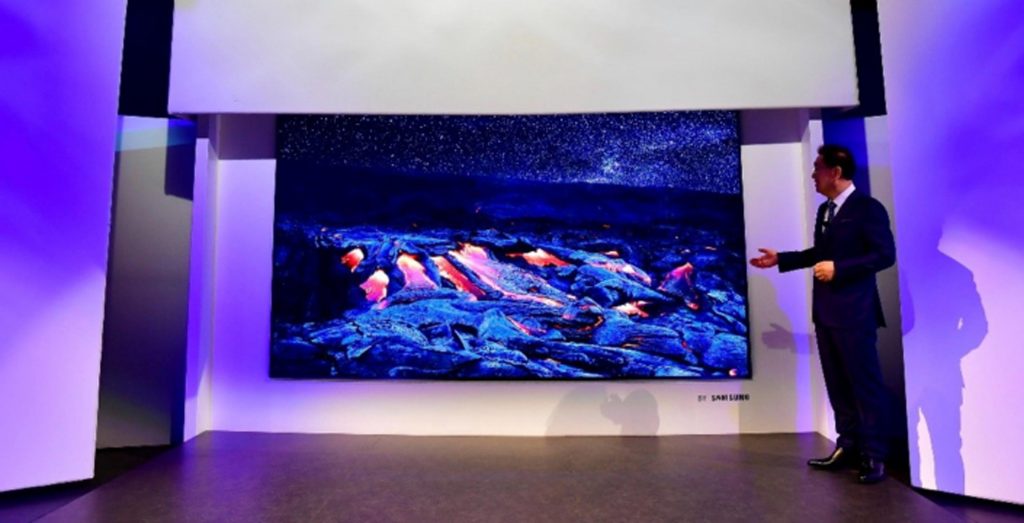 MicroLED TVs, like OLEDs, have pixels that emit their own light, negating the need for a backlight. Both have high 10,000 to 1 contrast ratios and true blacks, while consuming less power than regular LEDs. However, Samsung claims that because MicroLEDs use inorganic materials, they'll last longer and suffer less from pixel burn-in than organic-based OLEDs.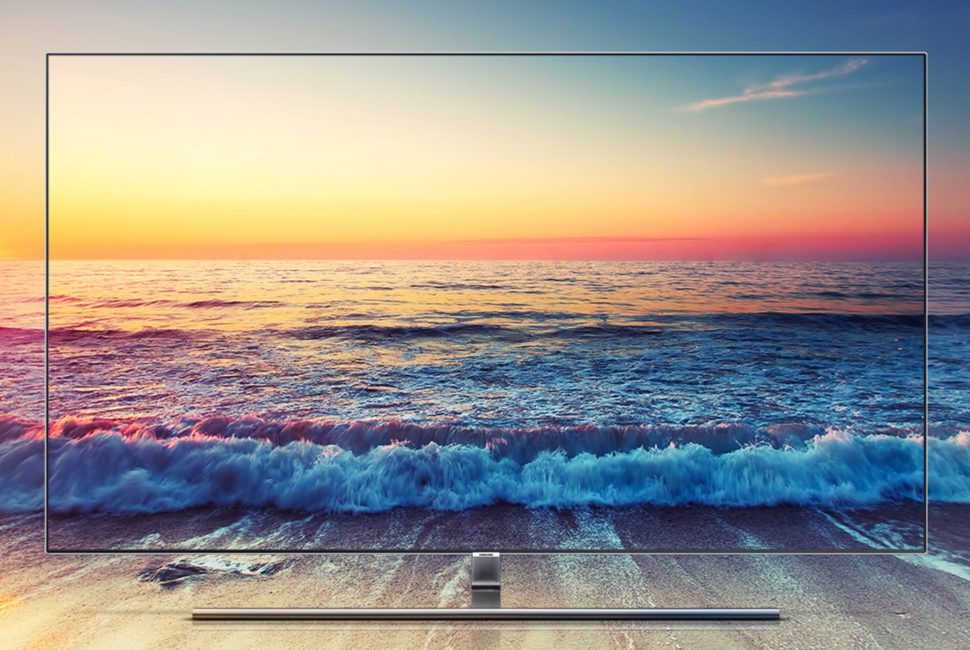 Since the displays are constructed from a series of square MicroLED modules, they can be customized to any size you might want. The new Samsung consumer Wall TVs should hit the market over the next few months.
Comment on this article and other GadgetGram content by visiting our Facebook page, or our Twitter and Instagram feeds.