Tech-loving skiers and snowboarders looking for a "smart" way to protect their heads on the slopes this year may want to check out the latest product from Swagtron. The company best known for its electric ebikes, hoverboards and scooters has announced that it is getting into the outdoor head protection market by launching a smart helmet called the Snowtide.
The Snowtide ski and snowboard helmet comes equipped with built-in Bluetooth audio that not only allows the wearer to stream music and podcasts from their phone, but make and receive phone calls, too. But that isn't the only method of communications that the helmet has to offer as the Snowtide also features a special push-to-talk option that functions much like a walkie talkie with unlimited range.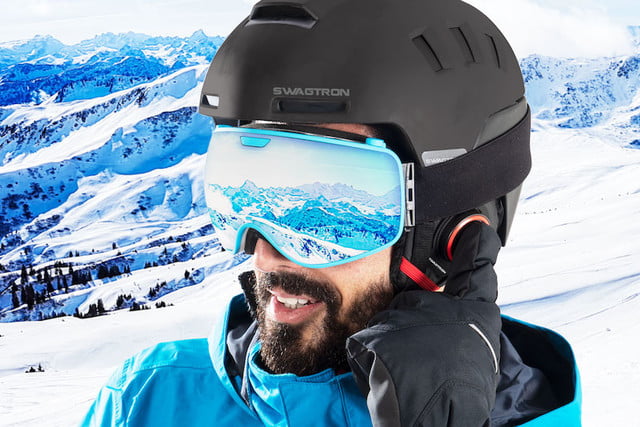 Using a special app for iOS and Android, Snowtide owners can create and manage groups of friends and family who also use the smart helmet. Those users can then send voice messages to one another simply by pushing a single button on the helmet, which then relays that message to others no matter where they are in the world. That means you can ski with your posse even when you're not on the same mountain.
The Snowtide also has a built-in feature that is designed to keep skiers and snowboarders safer on the slopes as well. Swagtron has included a smart SOS system that can automatically detect an abrupt fall and impact, activating an alarm in the helmet as a result. If after 60 seconds the alarm hasn't been shut off, the helmet will automatically send text messages and emails alerting a skier or rider's emergency contact that an accident has occurred. Multiple emergency contacts can be designated within the Snowtide smartphone app.
As if all of that wasn't enough, the smart helmet also comes with built-in tracking of a skier's metrics. The Snowtide is capable of keeping track of speed, duration, distance, vert, and slope angle, saving those stats to its app. Riders can then access those stats later to see their season-long numbers.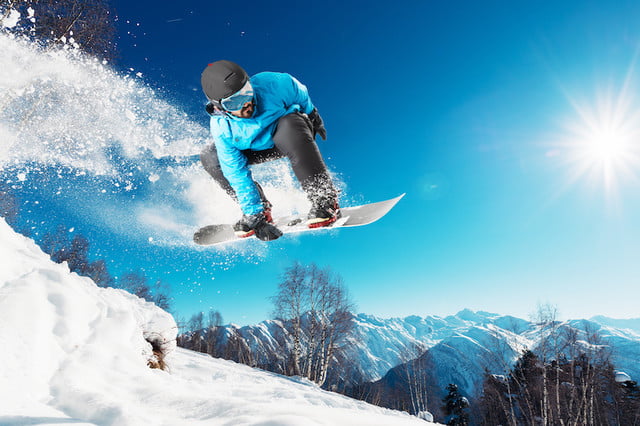 Non-smart features include goggle guides and induction channels to prevent those goggles from steaming over. Easy-access vents provide a measure of temperature control for riders, sliding open on warm days, but sealing up tight when the mercury takes a plunge. Of course, the helmet is outfitted with plenty of protection, too, including an integrated EPS impact layer, a tough ABS outer shell, and a chin strap that can be dialed in with the turn of a knob.
The Swagtron Snowtide is available now with an MSRP of $165. But, the company is offering the smart helmet for at an introductory price of $149 for those who purchase one now.