If you're looking for some new headphones, the ZVOX AccuVoice50 noise cancelling headphones should be a consideration. For less than half the price of competitors like Bose and Sony, the AV50 noise cancelling headphones really deliver.
The ZVOX AV50s provide great sound quality, making it immersive and realistic, and include tight, accurate bass. They're equipped with advanced noise cancellation technology, so exterior noises like jet engines, wind, crowds and air conditioners are all reduced or eliminated.
The AV50s use ZVOX AccuVoice technology, amplifying voices while reducing unwanted noise at the same time. So, in case you're watching something like Netflix and you get a phone call, you'll be able to understand the other person clearly, without having to turn up the volume. You can connect the ZVOXs to your phone, tablet or laptop with the supplied cord or by using the featured aptX Bluetooth technology. With an optional Bluetooth transmitting device, you can also connect them to your TV.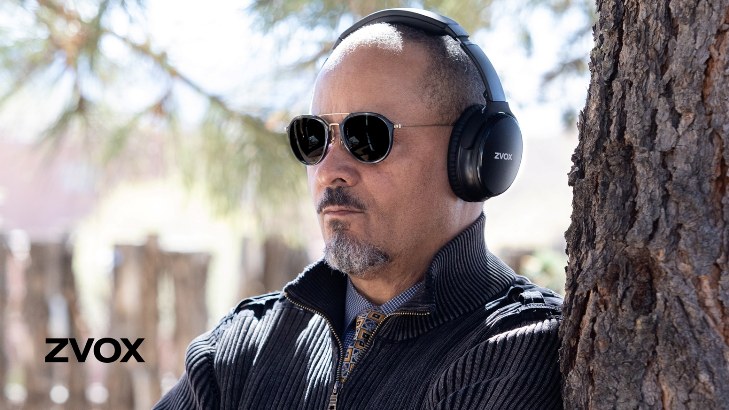 These headphones are both light and comfortable; made with an ergonomic design and having super-comfy memory foam earpads. They're lighter than most noise cancelling headphones, weighing less than half a pound. These headphones also have a minimalist look, making them both practical and stylish. You can choose between four different colors: basic black, deep blue, dark red and rose gold.
The AV50s come equipped with a microphone that's located in the right ear cup, and allows you to make hands free phone calls with your smartphone. Lastly, the AV50s fold flat inside the included slim carrying case, so they're perfect to travel with, and can easily fit in a small backpack.
The ZVOX AccuVoice50 noise cancelling headphones can deliver great sound and pack many features. They're made for listeners of all ages and are priced at $150. You can purchase them here.