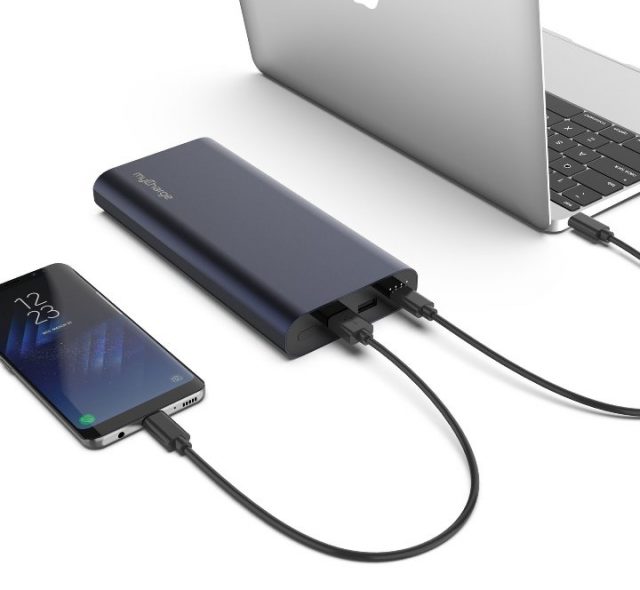 Power banks are used to store electrical energy by charging them up with a USB charger, and are then used to charge any smartphones, tablets, or any other devices that would normally use a USB charger. Power banks are super convenient to top-off the battery of our portable devices that's heavily consumed throughout the day. myCharge is a Michigan-based manufacturer of portable charging solutions and has been first to market offering the most advanced solutions for a multitude of needs. The RazorExtreme PD Portable Battery is part of the company's Razor Series of portable Power Banks, made for Small Laptops, Tablets and Smartphones, and offering a convenient way of charging any of your devices.
Between the company's 10 different Power Bank models that are part of the Razor Series, which offer different battery capacity solutions and different connectivity solutions, the RazorExtreme PD portable power bank is the one that packs the highest battery capacity. It features a sturdy aluminum casing with an anodized aluminum finish that's equipped with Safe Cell Technology (providing the highest level of power bank safety) and Smart Sense Technology (ensuring complete device compatibility). The RazorExtreme PD portable power bank measures 0.98 inches long by 3.36 inches wide by 7.12 inches tall.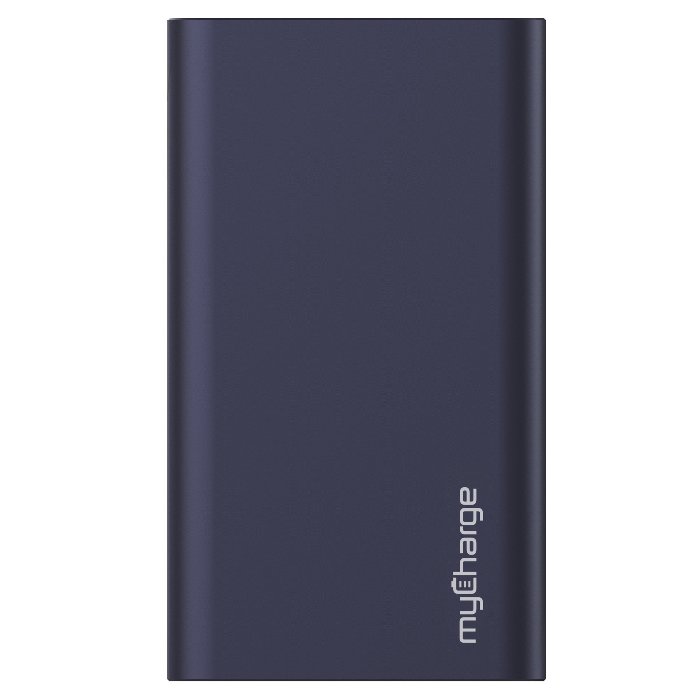 It offers up to 13.5x extra battery and features three total USB ports, 2 USB-A QC 2.4A outputs and 1 USB-C input/output (USB-C 30W input / 1 USB-C PD 45W output), and is perfect for anyone looking to charge multiple devices. It has a battery capacity of 26.800mAh, which can be effortlessly recharged via the included USB-A to USB-C cable. The RazorExtreme PD portable power bank is equipped to charge your devices up to four times faster with a charging data cable (not included). This power bank features Power Delivery and Qualcomm Quick Charging Technology for a maximum output of 45W, making it great for enabled laptops such as MacBooks, smartphones, tablets, small USB-C laptops, and other USB devices.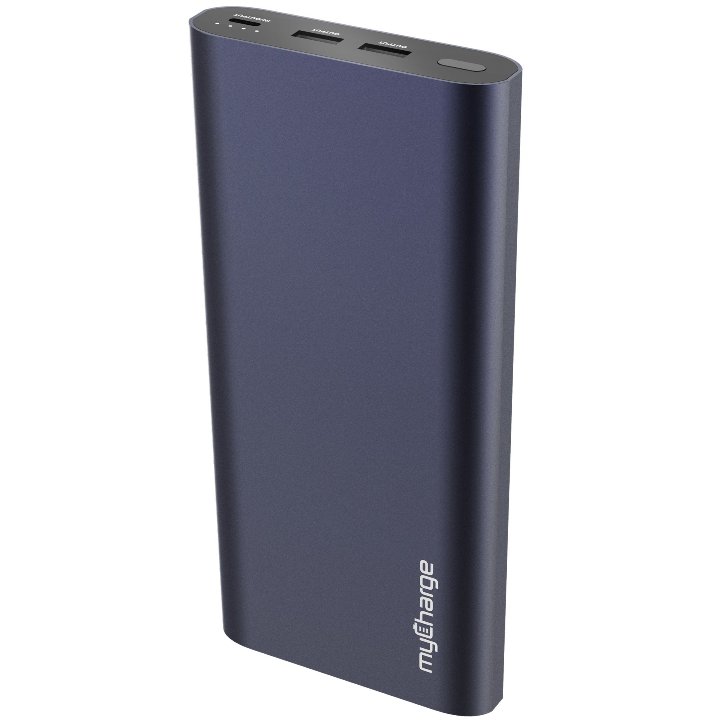 No heat exchange occurs while charging your devices and the device performs well even under high-heat days. The power voltage/current provided is exactly the same as described by the company's product specifications. However, some users might notice that the RazorExtreme's recharging time increases with usage time.
If you're interested in getting a Power Bank that offers a solution to recharge multiple portable devices, the myCharge RazorExtreme PD portable power bank might be exactly what you're looking for, with its offered 13.5x battery recharge uses. The RazorExtreme PD is currently available on the company's website for $100. You can find it here.