If your family loves to play board games and watch Disney Movies together with the little ones, then Ravensburger's new officially licensed "Disney Villainous: Evil Comes Prepared" strategy board game is made for you.
Ravensburger's Disney Villainous board game won the 2019 TOTY  Game of The Year Award. The original Disney Villainous base game from 2018 was developed by Prospero Hall (Board Game Designing Company that focuses on light strategy family games) and published by Wonder Forge (Board Game Publishing Company).
The video embedded below will show you how the developers at Prospero Hall envisioned and then designed the game.

How does the Game Work?
In Disney Villainous: Evil Comes Prepared, each player takes control of one of three Disney characters. Each of the characters is represented by a different villain from a Disney movie.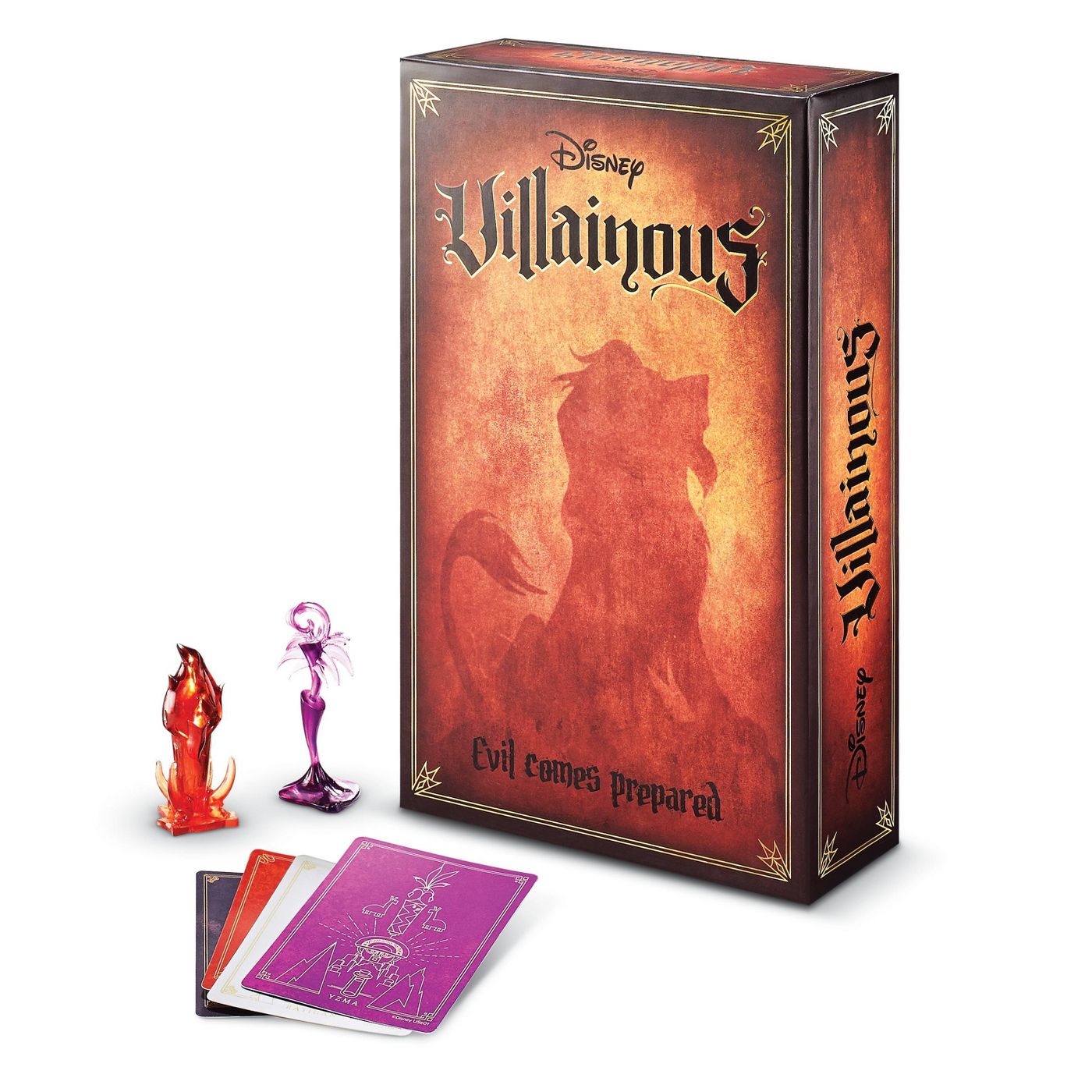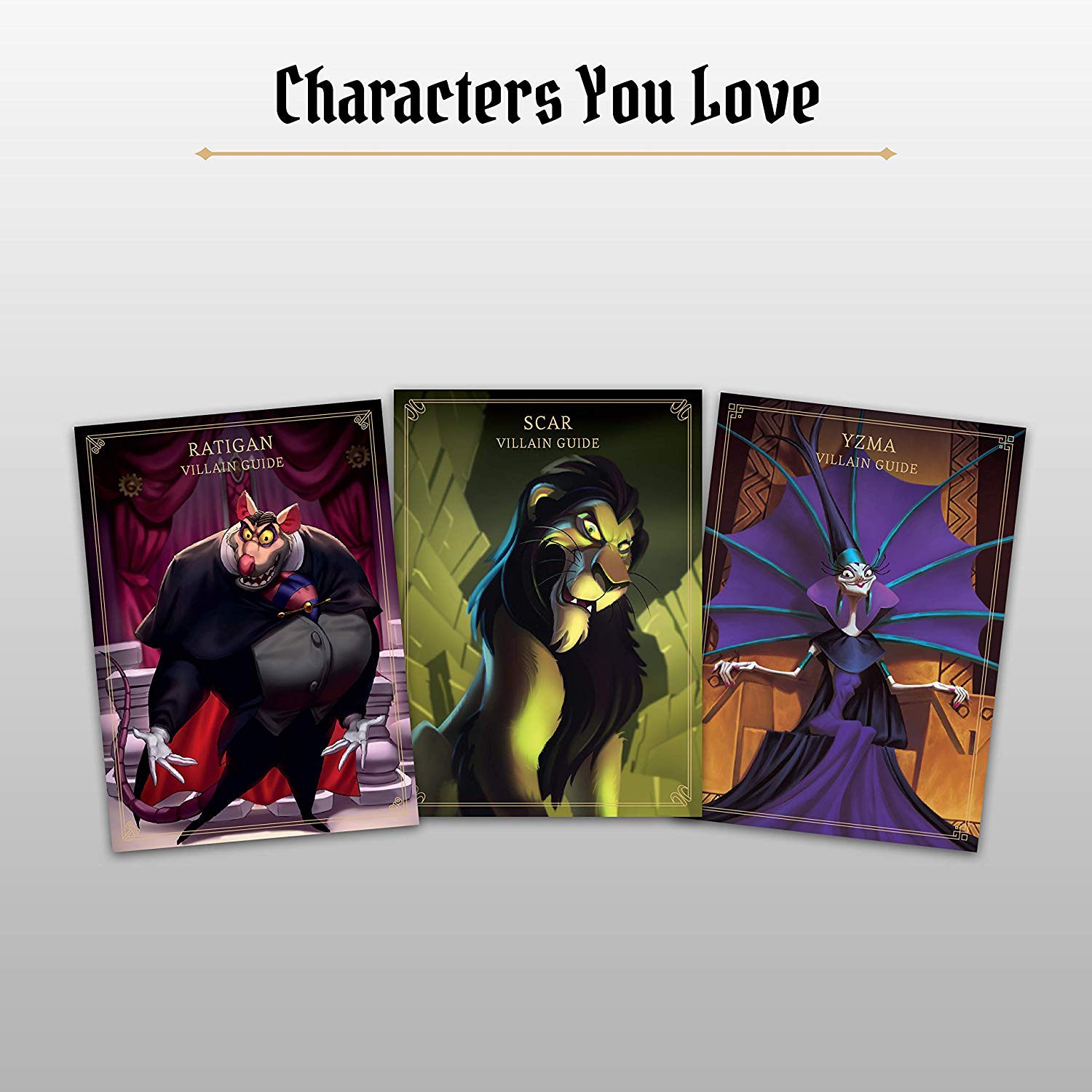 Those villains are specifically Scar from The Lion King, Yzma from The Emperor's New Groove, and Ratigan from The Great Mouse Detective. Each player has their own villain deck, fate deck, player board, and 3D character model (well-crafted and designed with detail, made of high-quality components).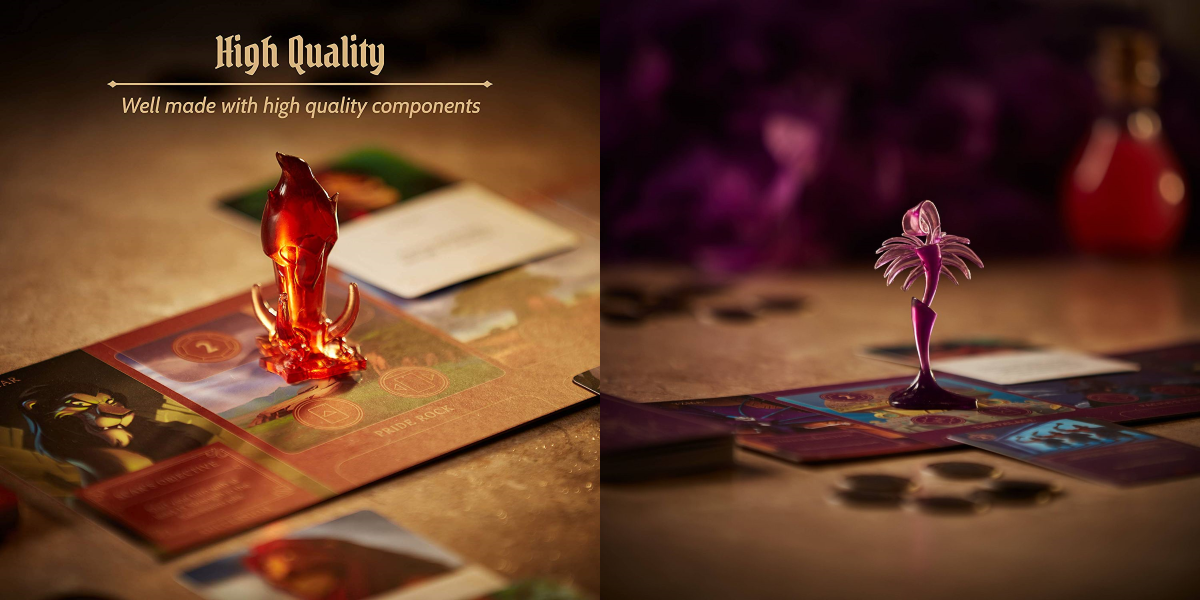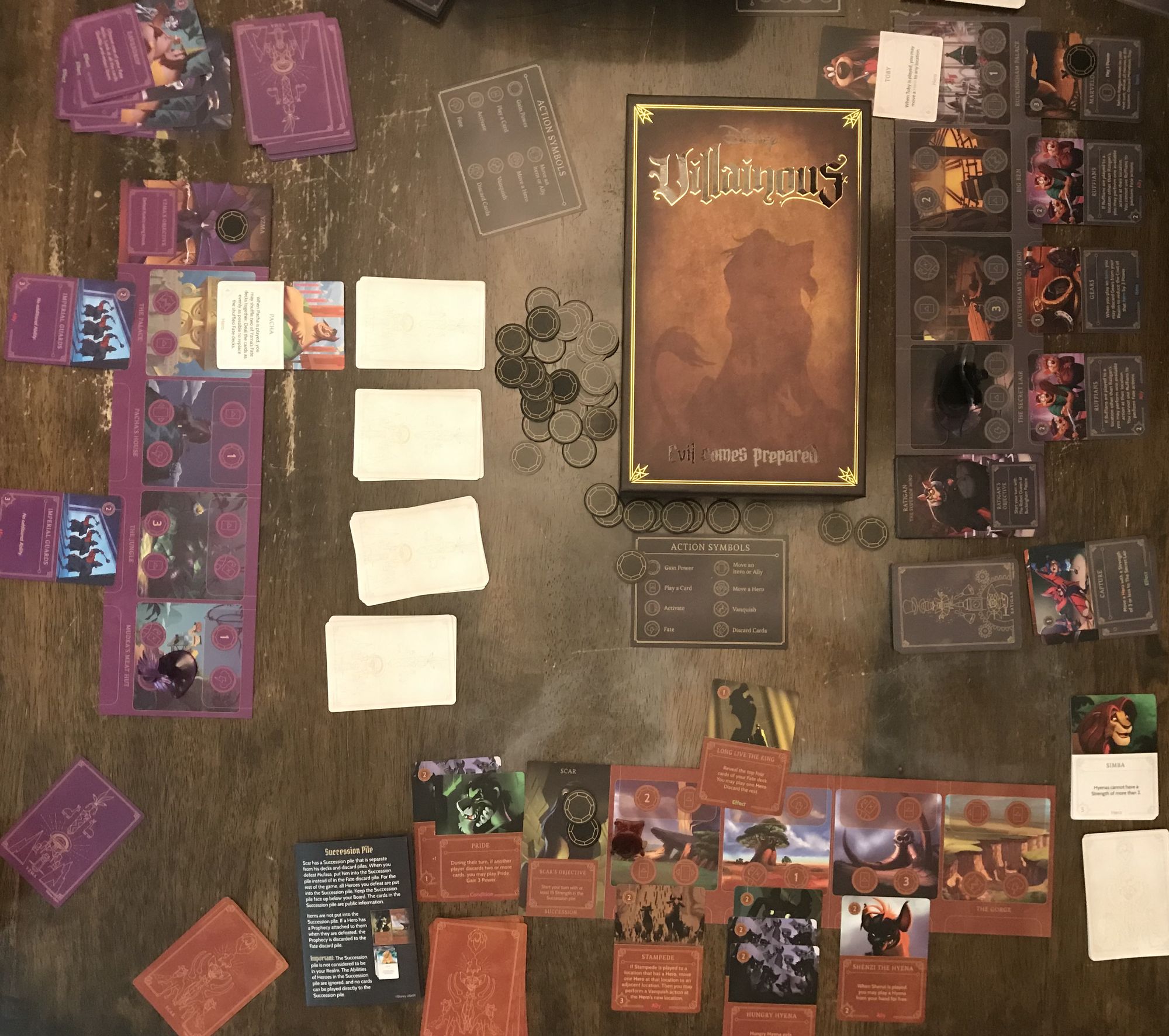 On each turn, whoever is the active player moves their character to a different location on their player board, takes one or more of the actions visible on that space (often by using playing cards from their hand), then refills their hand up to four cards. All possible cards are: allies, items, effects, and conditions. You need to use your cards to fulfill your unique win condition.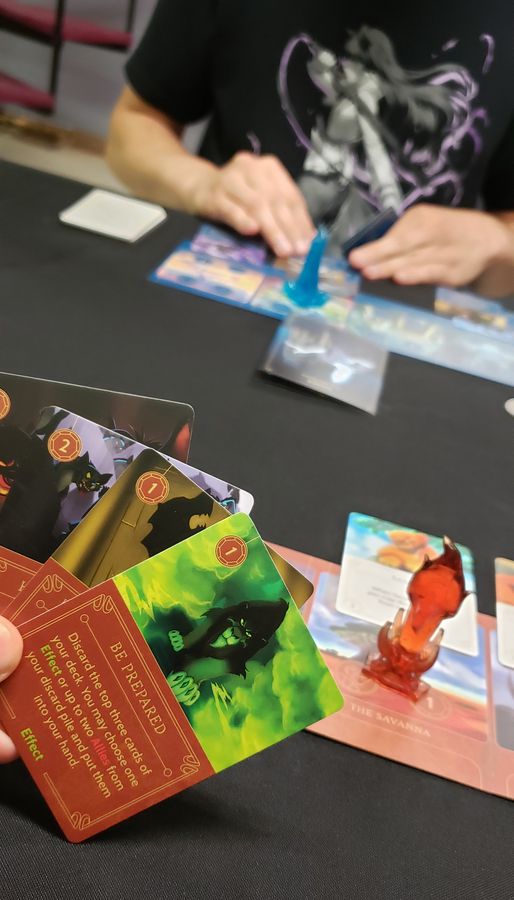 One of the actions allows you to choose another player, draw two cards from that player's fate deck, then play one of them on that player's board, covering two of the four action spaces on one of that player's locations. The fate deck contains heroes, items, and effects from that villain's movie, and these cards allow other players to mess with that particular villain.
If you would prefer to watch a video tutorial to learn how to play the game, the video embedded below will teach you everything you need to know, using the original Disney Villainous base game from 2018 as an example.
What's in the Box?
Inside the box, players will find: 3 Boards, 3 Villain Movers, 90 Villain Cards, 46 Fate Cards, 41 Tokens, 1 Objective Tile, 3 Reference Cards, 3 Villain Guides, and the included Instructions Manual.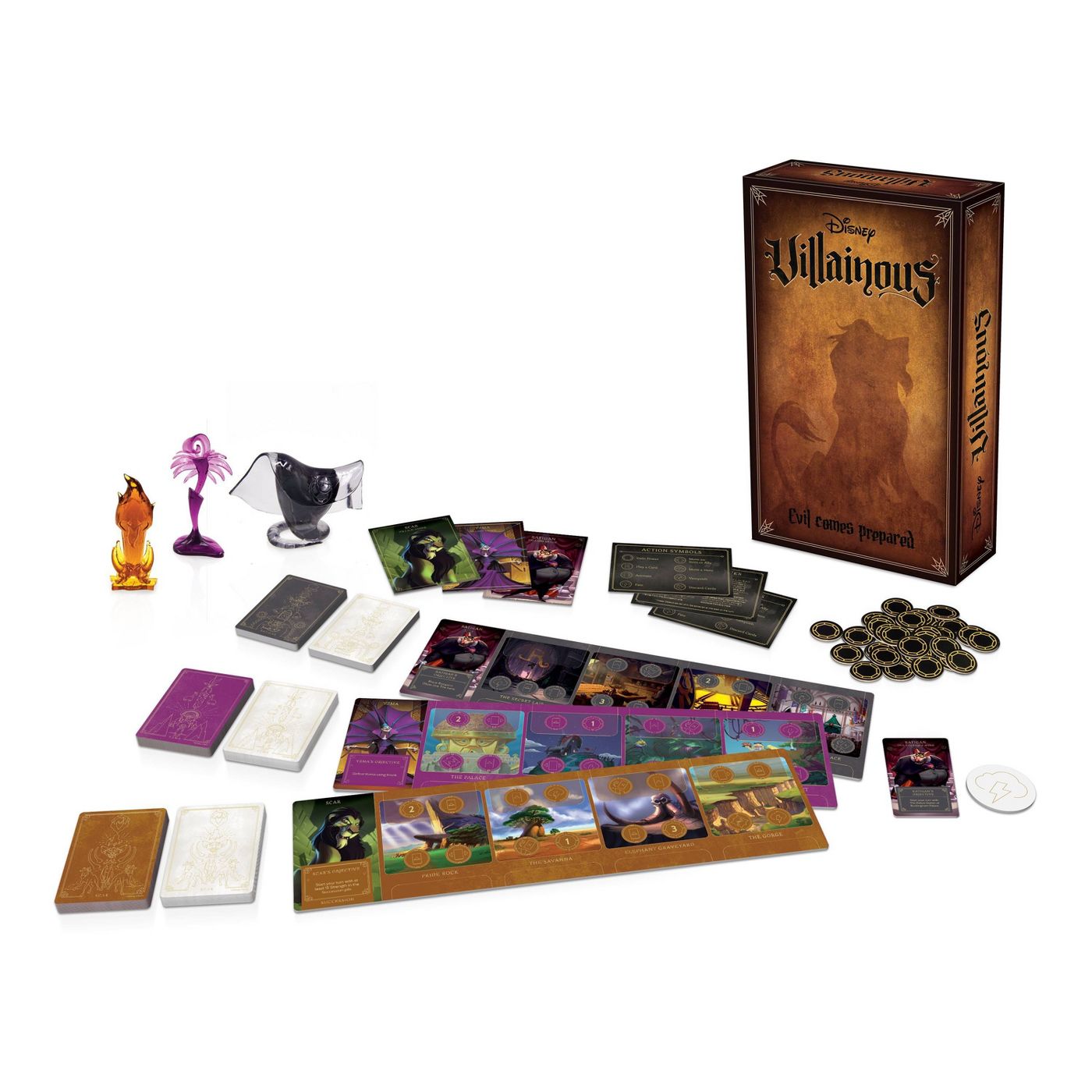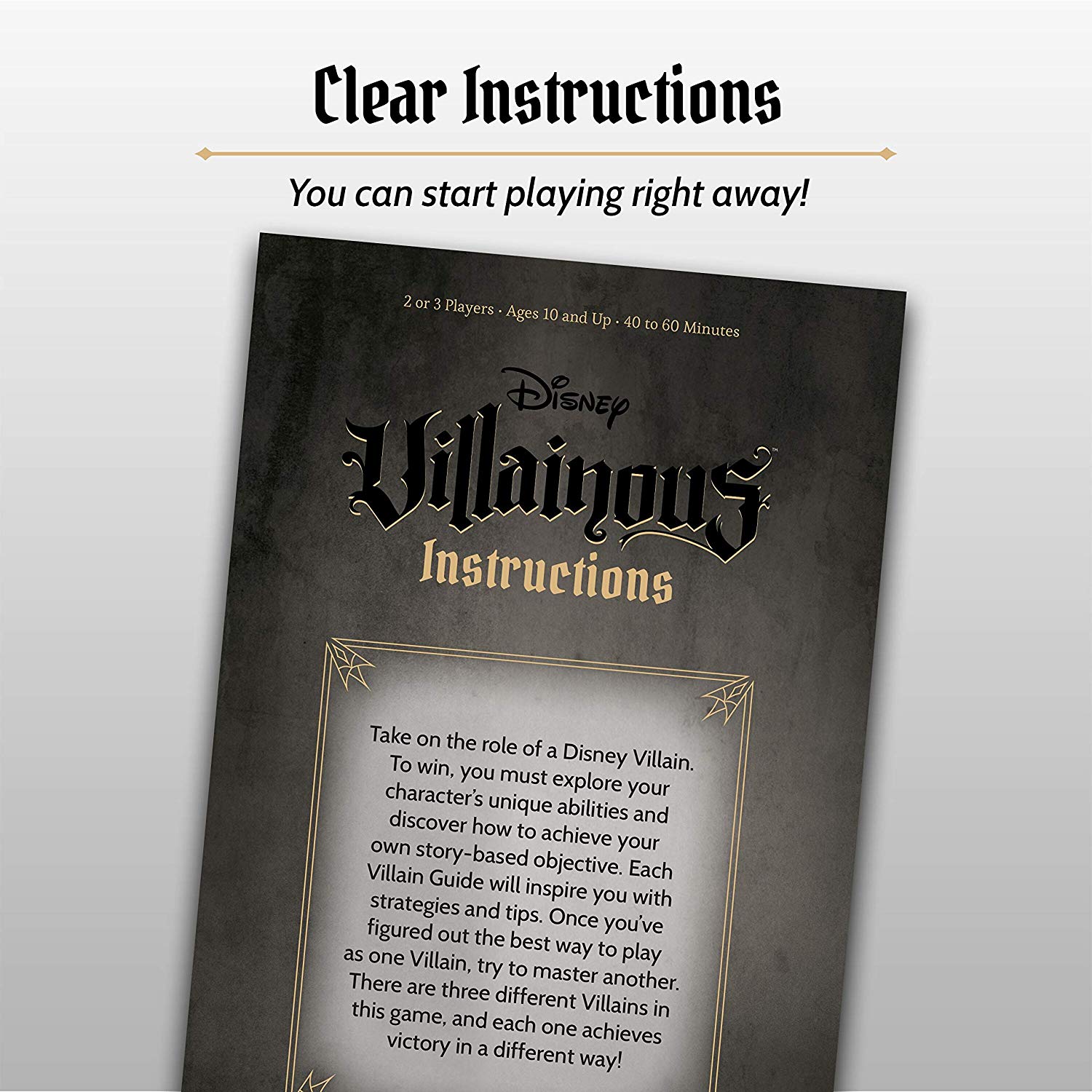 Playability & Recommended Age
Disney Villainous: Evil Comes Prepared is playable on its own, but its characters can also face off against those in the Disney Villainous base game from 2018 and the Disney Villainous: Wicked to the Core standalone game released in 2019.
This means that this newer version (Evil Comes Prepared) of the Disney Villainous board game also supports older versions of the game (2018 original version and earlier 2019).
Ravensburger's Disney Villainous Strategy Board Game suggested age goes from 10 to 12 years and up, making it a great strategy board game to play with family and friends, with a minimum of two and a maximum of three players. It has a playing time of around 50 to 60 minutes.
FINAL THOUGHTS
Ravensburger's "Disney Villainous: Evil Comes Prepared" strategy board game lets you take on the role of a Disney Villain striving to achieve your devious objective. Play it with your family and friends and discover unique abilities while dealing twists of fate to your opponents! Who will triumph in this contest of sinister power?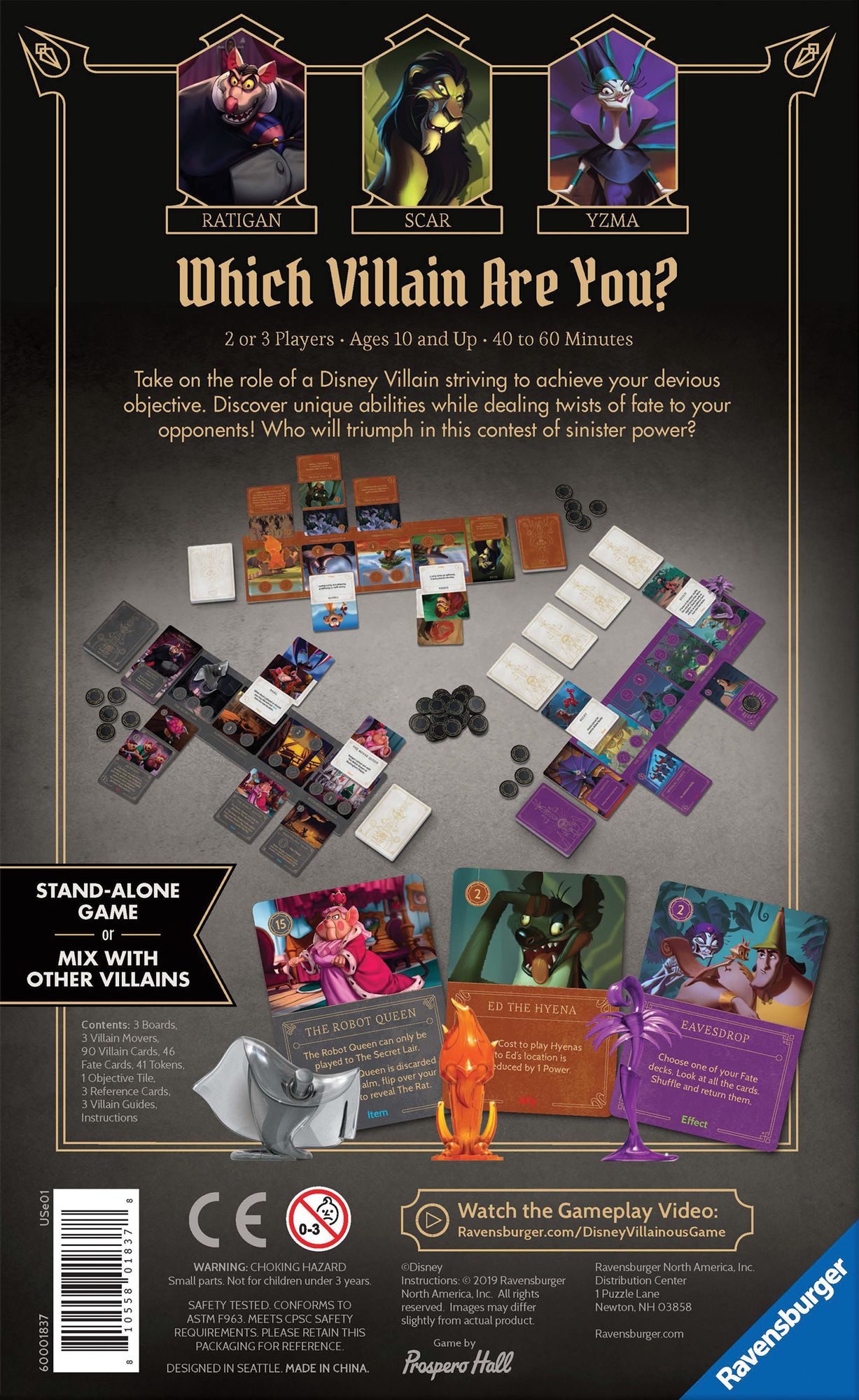 Ravensburger new board game Disney Villainous: Evil Comes Prepared is already available, and can be purchased at Target for $25. If you're looking to play a board game with your family under one of your favorite Disney Villains, you can already order your own Disney Villainous: Evil Comes Prepared by clicking this link.