When compared to your average Hard Disk Drive (or HDD), SSDs (Solid State Drives) offer much faster data reading and data transfer speeds in a small, ultra-portable and lightweight device that can be used to conveniently store all of your data. So, if you're one of those people that doesn't really need multiple terabytes of storage space and you often travel with a portable data storage solution, then a portable SSD is definitely worth paying extra for. Lastly, if either speed, flexibility, durability, gaming, or even multi-tasking are important to you, then buying an external SSD would absolutely be worth your money. Ultimately, an SSD will not only save you a lot of time in the long run when it comes to transferring and storing your data, but it will also save you quite some money, especially given how long SSDs last when compared to their HDD counterparts. This brings us to the Seagate One Touch SSD.
The Seagate One Touch is a 1TB External SSD that supports USB 3.0 connectivity. While its 1TB capacity allows you to have a vast storage solution for all of your important documents and multimedia files, its lightweight textile design offers the unit a ton of durability while still making it quite easy to carry it around for everyday use.
Thanks to all of that, you can constantly rely on the Seagate One Touch SSD to safeguard all of your work projects and media files while you're on-the-go.
Now, let's have a more detailed look at this Seagate One Touch SSD and check everything that this external storage device has to offer.
DESIGN & SPECS
Starting with the unit's size, this portable external SSD measures exactly 3 inches long by 2.2 inches wide, which makes it as large as most car keys as well as smaller than most slim wallets (the ones you use for credit cards and business cards only). Not only that, but thanks to its lightweight textile design, this SSD is also ultra-portable, as it only weighs a measly 2.3 oz.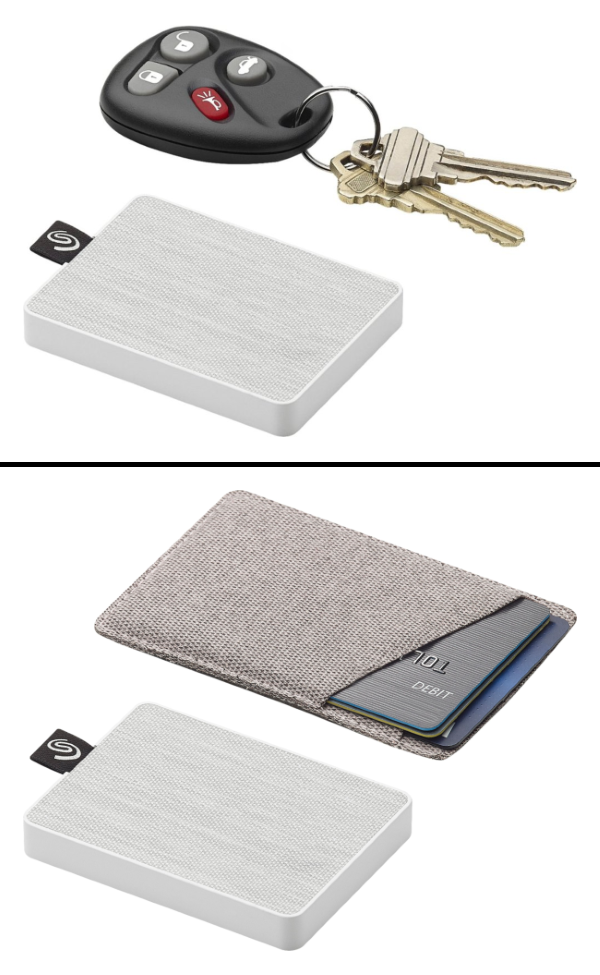 Seriously, this SSD model is so small that you can easily hold it with just two fingers. Furthermore, the Seagate One Touch SSD features a compact and ultra-durable design that ensures that none of the solid state drive's internal parts/components ever move during its transportation.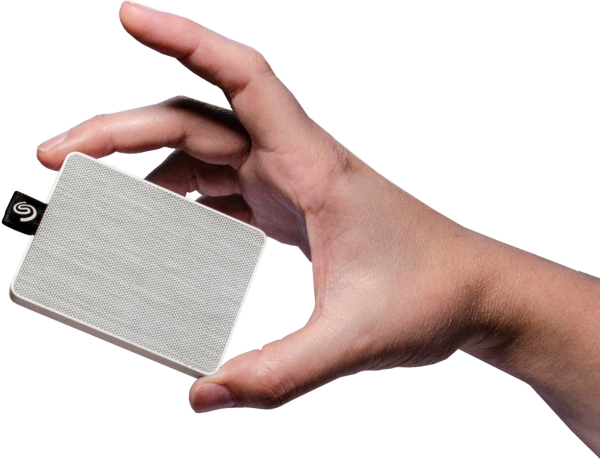 This not only ensures that both the SSD's internal components as well as your stored data are always safe and sound, but by having a solid construction that never has any moving parts, the SSD ultimately gets a cool and quiet operation. When compared to other cheaper SSD models on the market, this is a very important feature to consider, as most "cheap and affordable" white-brand models end up having "shaky" parts after a few months of usage.
Additionally, Seagate really designed this External SSD model to be focused on portability, and as such, it also comes equipped with a built-in carrying strap that allows users to hook it into a carabiner while their on-the-go, which ultimately allows them to have their backpack / bag space for other items while still carrying the SSD with them hanging right outside their bags.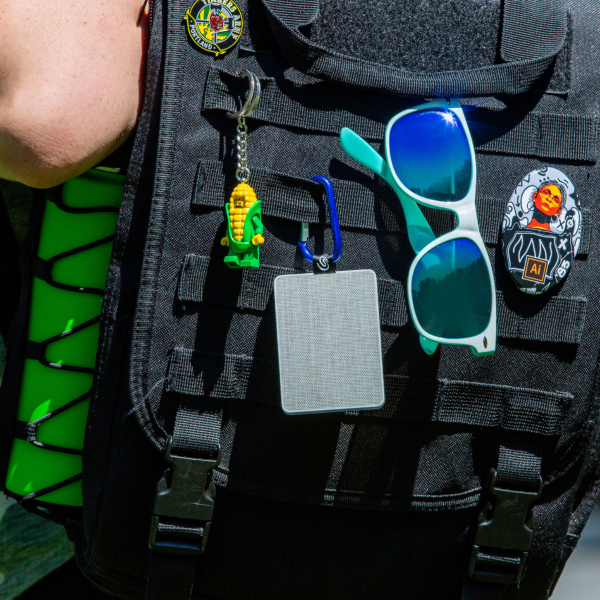 CONNECTIVITY / INTERFACE
Moving on to the SSD's connectivity features, the Seagate One Touch SSD features a very simple interface, coming equipped with a single USB 3.0 connectivity port.

Not only does this USB 3.0 port offer backwards compatibility with USB 2.0 for a simple connection to your computer but it also offers an easy-to-use connection to most other devices (other office computers at work, as well as laptops, etc.).
DATA TRANSFER SPEEDS
Thanks to the SSD's USB 3.0 connectivity port, using a USB 3.0 connection cable not only makes the SSD super-easy to connect to a wide range of laptops, but also allows the Seagate One Touch External SSD to offer its users fast data-transfer speeds that can go up to 5 Gbps.
These quick data transfer speed rates ultimately allow you to have a rapid response between your device (computer or laptop) and the SSD whenever you're updating your files.
COMPATIBILITY
The Seagate One Touch External SSD is compatible with both PC and Mac, and as such, it can be used for Microsoft Windows 7 or later (which also includes both Windows 8 and 8.1 as well as Windows 10), and Apple MacOS 10.12 Sierra or later.
Thanks to that, users get a lot of flexible compatibility options.
WHAT'S IN THE BOX?
Inside each package users will find: their Seagate One Touch 1TB USB 3.0 External SSD (Model STJE1000402) and one included USB 3.0 Connection Cable (7.9 inches long).
FINAL THOUGHTS
The Seagate One Touch SSD is a compact and lightweight 1TB External SSD that supports USB 3.0 connectivity.
Thanks to its 1TB storage capacity you're offered tons of storage space for all of your important documents and multimedia files. At the same time, its ultra-compact and durable design gives the SSD a lot of durability while you carry it with you while you're travelling.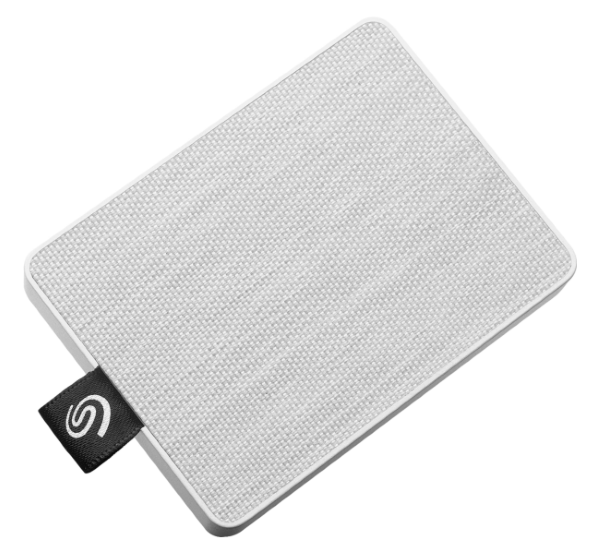 No matter where you're planning to take this external SSD with you, including college, the office, while you're traveling abroad, the SSD's durable design ensures that the unit's internal components as well as its stored data stay completely protected during transportation.
You can get the Seagate One Touch SSD in two different color models: White or Black.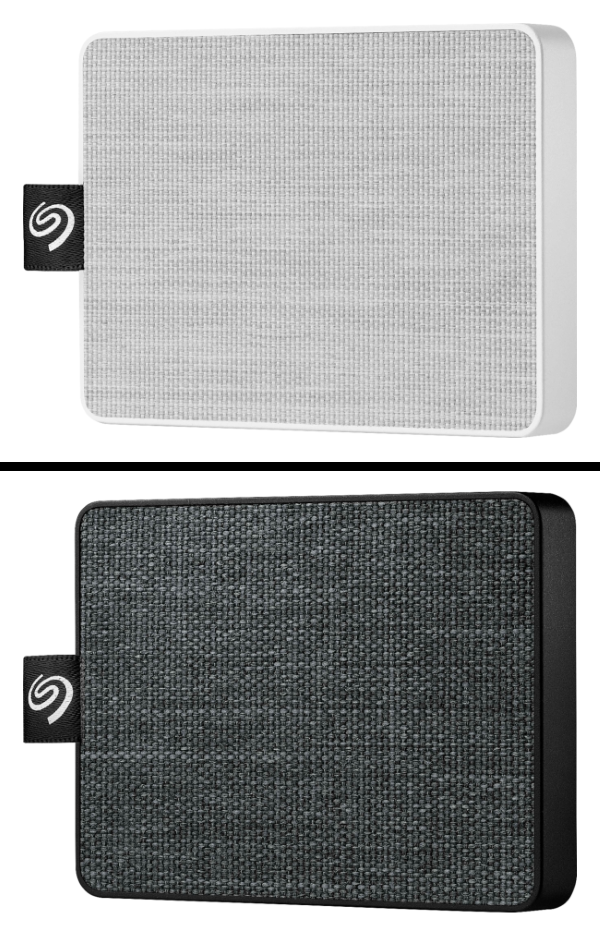 If you're interested in buying it, each unit is currently discounted from its normal price of $160, now going for just $140 each (saves you $20), while also coming with a 3-Year Manufacturer's Warranty for its parts. You can order yours online right now, directly from Best Buy's official shopping page (which Seagate is partnered with to sell its products), and you can access that page by clicking this link.