People with an oily skin type usually have active sebaceous glands that make too much sebum. However, sebum isn't meant to be bad. Sebum is actually a waxy and oily substance that protects and hydrates your skin. It is only a problem when you have too much sebum, as that is when it could clog your pores and cause acne. As such, having an oily skin type could be troublesome, as you'd be more prone to acne breakouts and skin troubles.
Thankfully, having an oily skin type isn't the end of the world. Instead, all you need to do is have an appropriate and good skincare routine to manage your skin. This will prevent you from having too many oily skin issues. Having oily skin isn't without its boons either! People with oily skin types are actually likely to have slower aging effects as the oils in your skin will help to ward off wrinkles and fine lines.
Find the best products for your skin type and buy beauty products online.
To help all our oily skin type friends out, we have studied and consulted dermatologists on what's the best skincare routine for you! In the end, we've found that all it takes is four simple steps to perfectly manage your skin. This routine can be used both in the morning and at night!
Step One: Cleanse (Both in the morning and at night)
Arguably, cleansing your skin is the most important part of a skincare routine. This is because you wouldn't want any dirt to get trapped in your pores or let bacteria fester on your face. Therefore, one should always remember to wash and cleanse their face each day.
According to the founder of SLMD Skincare, Dr. Sandra Lee, oily skin "can likely tolerate more cleansing". This means that people with oily skin types should make sure to cleanse their face twice a day. In particular, Dr. Lee says that people with oily skin types should completely cleanse their faces each morning. This may be surprising to some as you might feel that your face is still clean from their nighttime cleanse. However, your skin actually sheds old cells and produces oil during the night. Therefore, it is not completely clean.
In other words, you should always make sure to cleanse in the morning and at night. In particular, you might want to get an exfoliating cleanser to use. A cleanser with salicylic acid would be ideal. According to Dr. Lee, this will be extremely helpful in cleansing away excess oils and dead skin. As such, you would not have such a build-up and can prevent acne breakouts from happening.
Step Two: Use a Toner
Your next step would then be to use a toner. A toner is helpful as it can help unclog pores further by removing oil and traces of dirt and grime. This is especially helpful for oily skin types.
Aside from that, toners can also shrink your pores, restore your skin's natural pH balance, protect your skin and it   Therefore, it is a great step to have in your routine. The best kind of toners to use for oily skin is an exfoliating toner. This would be a toner that contains salicylic acid, glycolic acid, or lactic acid.
Step Three: Treat Your Skin
This would be according to how your skin is doing at the time, but if you are prone to having breakouts, you might want to apply daytime treatments like benzoyl peroxide or sulfur to reduce your oil production. With lower oil productions, you would have fewer breakouts.
However, do be careful when using such treatments as they could make your skin more sensitive. As such, you might need to avoid the sun or apply sun protection to ensure that you don't end up with chemical burns.
In the evening, you should then use a retinol product. Such products can ensure that your pores don't get clogged. If you are interested, you could use products from SLMD Skincare such as the BP Lotion, Sulfur Lotion, or Retinol Serum. These can all be great treatment products. If you prefer something less expensive, you can always go for Roc Retinol Correxion Night Cream, CeraVe's Resurfacing Retinol Serum, or Paula's Choice 1% Retinol Booster.
Step Four: Moisturise (Both in the morning and at night)
Moisturising is an important step for any skin type. However, if you have oily skin, you might want to moisturize even more. This may seem weird as you might feel that your skin is kept moisturized by your own oils. Or, you may feel that if you moisturize, it might make your skin oiler.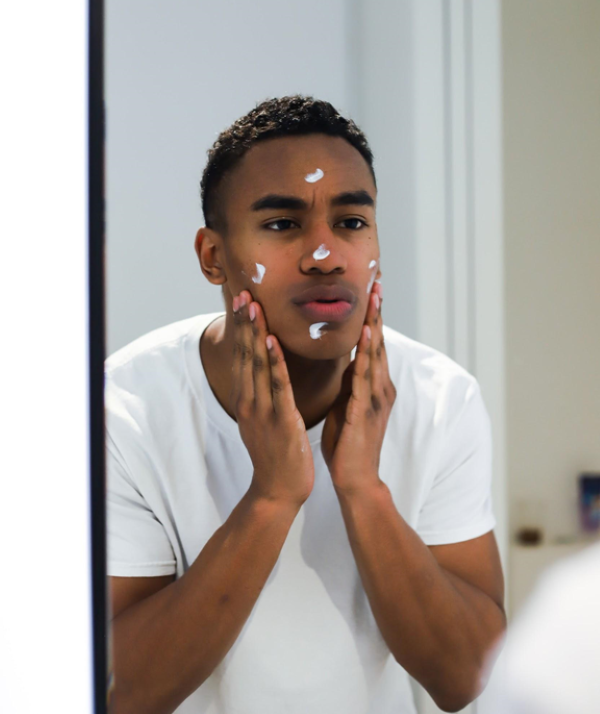 The truth is that not moisturizing is what would make your face oiler. This is because your skin will produce more oils to keep your face moisturized. Therefore, it's important to moisturize to keep your skin in its best condition. What you should be careful about is the kind of moisturizer you are using!
Ideally, you would want a moisturizer that is lightweight, oil-free, and water-based! Such moisturizers are typically formulated for acne-prone skin and will not clog your pores! These are the best for you.
Other Tips for Maintaining Your Skin
Other helpful ways to manage your oily skin would be to use blotting papers. These papers can help control your excess oil! However, always remember that you should not be rubbing this hard against your face. Instead, you should only gently press the paper against your face!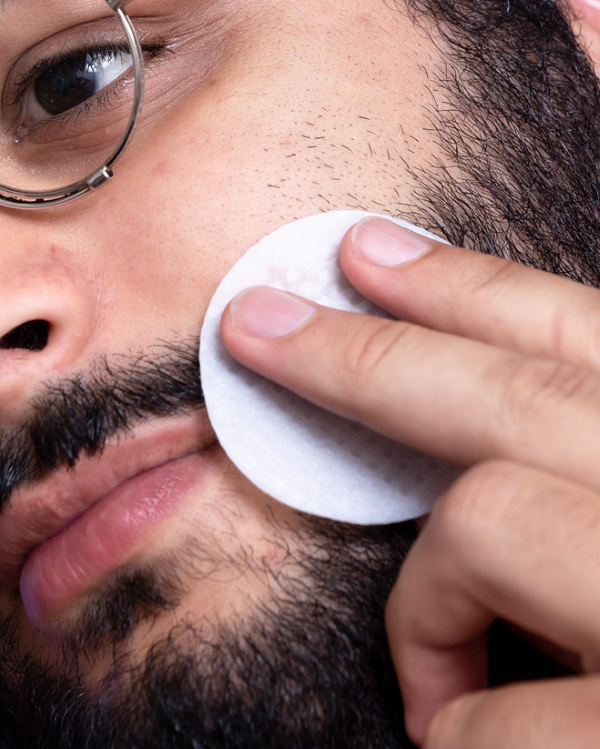 Secondly, always wash your face after exercising. This is especially if you are not planning to shower anytime soon. This would be helpful in removing any excess sweat, oil, or dirt that may have built up during your workout!
Lastly, always be careful when choosing your skincare products! You should avoid products with alcohol as they will dry your skin out. You should avoid thick or greasy products that can clog your pores.
CONCLUSION
Oily skin might seem like a death sentence to some. This is especially if you have struggled with terrible acne breakouts throughout your teens year. However, with the right skincare products and routine, you'll be able to get perfect skin too.