What is email list hygiene? Why is it important? What is the process of email hygiene? If you are looking for an answer to these questions, then you are at the right place.
Email hygiene is also known as email scrubbing, which is a process to keep the email list accurate and up-to-date. In simple words, it is the process of cleaning out inactive subscribers from upcoming email marketing campaigns while keeping your existing list healthy.
Practicing email hygiene frequently will ensure you are only emailing to the relevant audience, which also helps you avoid your email being landed in your subscribers' spam folder.
What is Email Hygiene?
Updating and growing your email list is a never-ending struggle. It's because it will naturally fade over time, as contacts change jobs, old email addresses are abandoned, and people opt out for several reasons.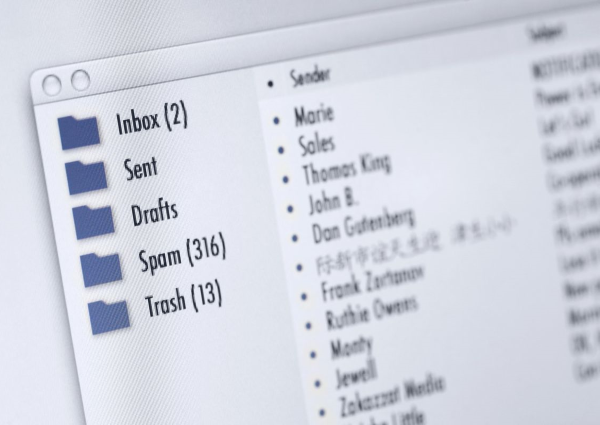 You cannot do much more about this natural decay, but you can focus on keeping a growth rate that's higher than your loss rate.
Remember – not all subscribers are the same. Some are repeat buyers, and some will never open a single email you send them.
9 Tips To Keep Your Email List Clean
As there is no definite list, you should still be aiming to grow your list, keeping the right audience in mind. Updating an email list may sound like to keep track of, but it doesn't have to be if you use the best tools and strategies.
Here are nine tips for keeping your email list clean.
1. Make it Easy to Sign Up
It's one of the common mistakes that every business makes. You need to put email sign-up forms everywhere.
The form should be at the top of the pages, bottom pages, pop-ups, and in your articles on your website.
There should be a statement in each of your emails asking users to sign up.
2. Deploy Double Opt-In
The most accurate lists ensure subscribers are real and are interested in endorsing their inbox that they want to sign up. Real subscribers are far less inclined to report the emails you send as spam. The double opt-in can extinguish growth a bit, but your email list's increased quality is more important than its size.
3. Manage Bounce Rate
As an email marketer, undelivered emails can cause chaos, as the bounce rates are hidden and lack standardization across different email clients. It is a significant step to consider in the email hygiene process, and it has the potential to increase your email ROI by not mailing to addresses that bounce.
4. Remove Inactive Subscribers
Sending emails to those who never engage with your emails is a bad practice. Why waste time on those subscribers who never open your emails? As an email marketer, you should remove inactive subscribers from your list, which is a best practice to improve ROI by ensuring their lists contains only genuine subscribers.
Before you modify your subscriber's list, try a re-engagement campaign to regain their interest. You might offer a special reason to regain their attention. Furthermore, get more specific and relevant businesses by using some kind of email address finder. It's gonna surprise you how far we've come in marketing these days
5. Monitor Feedback Loops
In email marketing, your reputation matters a lot. It's often more straightforward for people to label your unwanted mails as spam than it is for them to unsubscribe from your list. Even if you followed all the best practices and the subscribers preferred to receive emails from you, they can still label your mail as spam. You must monitor feedback loops so you can distinguish complainers and quickly remove them from your lists.
6. Set Up an SPF
The Sender Policy Framework (SPF) is an email authentication system that is used against email spoofing. Setting up an SPF record helps prevent malicious persons from using your domain to send malicious emails, called email spoofing. The SPF protocol is used as a conventional method to fight against spam and is used in the DMARC specification.
Some email recipients indeed require SPF. If you haven't published an SPF account for your domain, your email can be regarded as spam, or the email will bounce.
7. Scrub Your List For Errors
Sometimes getting your hands dirty is the most natural way to clean up your email list. Here are some things to do when cleaning up the email list:
8. Clean Up Your Language
Recovering your email integrity once you're flagged as a spammer isn't easy. So, be mindful that you stop email spamming. While sending emails, you must avoid using words like 'apply now,' 'bargain,' 'lowest price,' and many more. Also, you must prevent attaching large images and files to your emails.
9. Remove Role Accounts
Role accounts are those which contain alias like @support, @info, etc. These emails do not mean individuals and are not reviewed usually. When the employee who did check that email alias leaves an organization, whoever moves into the new position did not prefer to receive your emails and label your email as spam.
WRAPPING UP
Practicing the above-mentioned email hygiene list will help you directly land on your subscriber's inbox and not spam folders.
Cleaning your email list is an effective method for improving your email engagement, sender reputation, and resulting deliverability rates. With the best email hygiene methods, you are loaded with the information to clean up your email list so you can improve ROI and revenue.