In the recent past, spying on someone was unheard of. However, with the inception of the smartphone, this has become so easy. All you need is a reputable spyware tool, like Safespy for example.
In fact, Spyware Apps have been in use lately. The reason for their use is to keep a check on your target. These platforms are legal, and they ensure that you will keep an eye on your target in real-time.
In this article, we will enlighten you about what you should go for if you are interested in Phone Spy Apps. To do that, here is a review of one of the leading new-age spy apps in the market.
Safespy Spy App
Safespy is a remote monitoring and control program that has revolutionized the phone monitoring process. Generally, it is a web-based online spy app that boasts of an array of superb features.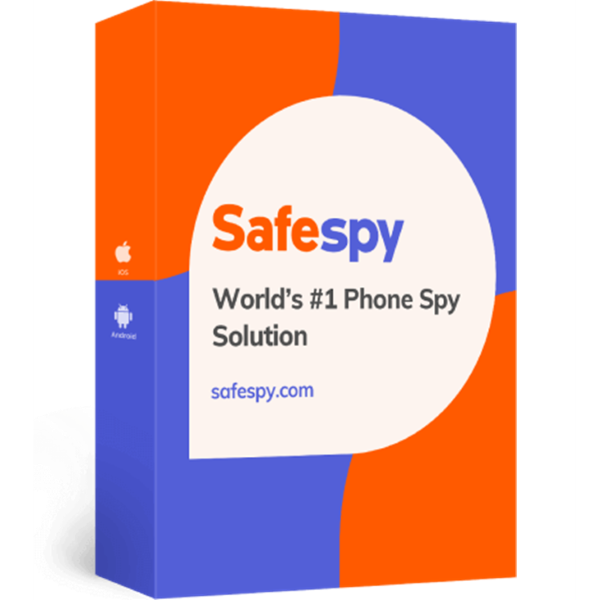 These features work to help you monitor someone's activities through their phone. The spying solution gives you access to someone's phone without them knowing. It can show you all the data you need in real-time.
Safespy has a secure and simple layout that has made it be recognized by many around the world. With this said, how do you get to conduct the spying task?
Safespy's Installation and Use
To start with, Safespy is user-friendly and is accessible for both Android and iOS devices. The app works for devices running on Android 4.0 and up and iOS 7.0 and above. With Safespy, do not expect any rooting or jailbreaking to access its features.
The installation method on both Android and iOS devices is relatively straightforward. If you need to keep an eye on an Android device, only a download of the app is necessary. For iOS devices, Safespy is purely web-based and works via the iCloud backup.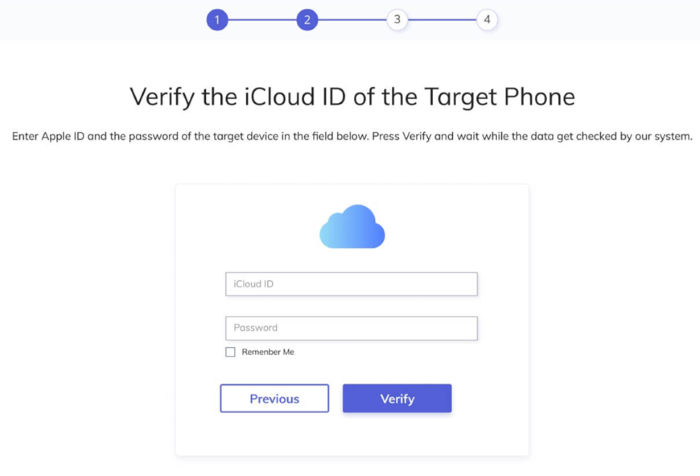 It connects to the iCloud account linked to the target device. After that, you can leave the solution to deal with the rest.
Once set up, you will access the data via an online dashboard in your account. Thanks to the panel's compatibility with all browsers, you can access the recorded data at any time and from any place.
Some of the proficient features that you will find in your account that will help you in phone spying include:
Social Media Apps Monitoring
With this feature, you will be able to track the social media activity of the target. The tracked information includes the messages shared on Facebook, WhatsApp, Snapchat, and Instagram.
Any photo, video, link, or even document shared on these platforms will also be displayed on your dashboard in real-time.
Browser History Monitoring
This is where you real-time data about your target's browsing history.  You will get to see the websites they visit and also know the sites they have bookmarked and visit often.
In case you find any website to be harmful, you can block the website from opening on their device. That provides you with absolute control at your fingertips.
Location Monitoring
This is the feature that will show the person's location on the Google Map. The location is usually updated as soon as the person moves in real-time, in any corner of the world.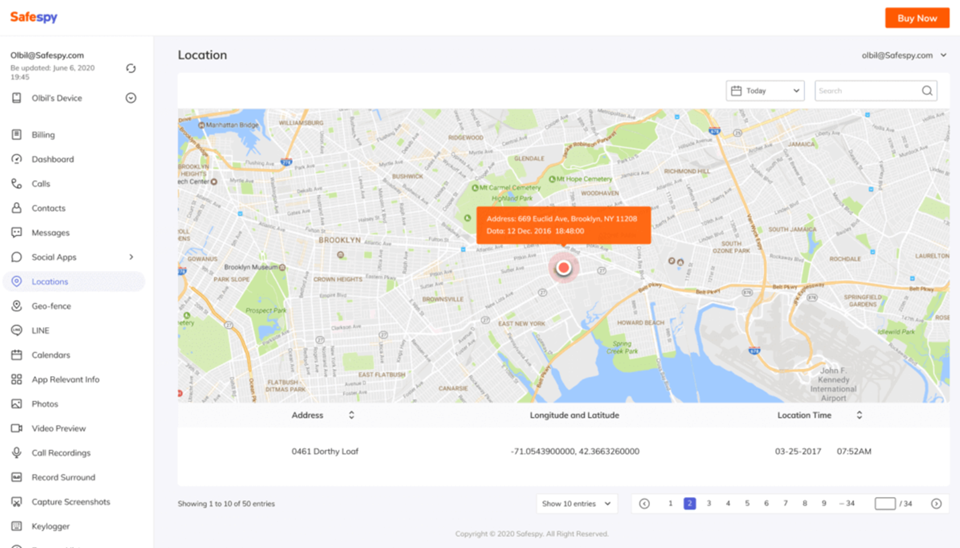 Besides location tracking, you can also set boundaries on the phone's location using the Geofencing feature. In case these boundaries are crossed, you will get an immediate alert about it.
What Else Do You Need to Know About Safespy Spy App?
The offerings that Safespy accomplishes are many. Apart from the highlighted features, there are other things you can spy on too with Safespy. You can read text messages, gain access to contact numbers and names, and keep track of call logs.
Safespy also incorporates next-gen technology in its operation that helps it work in the background. We call that the stealth mode feature. Therefore, in no way for your spying conduct be known, seen, or felt.
In Android devices, the stealth mode is achieved by hiding the app from the display screen during the one-time installation. In iOS devices, the app is fully web-based, meaning it has no physical presence on the phone. That is what makes it undetectable.
Where Can You Apply the Safespy Spy App?
Phone monitoring has a variety of purposes. It is good to note that the objectives can vary from one person to another. That said, let us look at some of the cases when Safespy can be useful:
Monitoring Your Child
As a parent, you might want to know your child's activities and whereabouts when you are not around. With a spyware tool like Safespy, you will secretly trace their locations at all times.
Furthermore, kids talk to all sorts of people on social media, and we cannot vouch for them. By using such apps, you can make sure that they are safe.
Monitoring Your Partner
Infidelity has become extremely popular in new-age relationships. There are very many opportunities for people to stray from relationships. Tracking your partner's phone can help you if you notice something is not right.
Safespy will help you catch them even if they are only thinking about infidelity.
Monitoring Your Employees
As an employer, you might want to oversee if your field job employees are actually on the job at hand. The location tracker that Safespy offers will help you know their location at all times. You will, therefore, not pay for work that isn't billed fairly.
You can also know where your worker took a day off after saying they are not available.
CONCLUSION
It is now clear that a phone spy app provides you with the best monitoring solution. With something as sensitive as a phone spy, it is also prudent that you get a reliable Phone Spy App.
Safespy offers just that with its first-rate design and state-of-the-art interface. Its setup process is simple and works remotely, providing you with the results you need in real-time. It makes the task of spying on someone seem ridiculously straightforward.