Compression clothing isn't just a case of tight fabrics, as this sort of clothing has become a reliable recovery solution for both professional athletes and fitness enthusiasts. Basically, compression sleeves (or compression garments) are designed as tight compressive forms of clothing and are often made out of elastin and nylon. Overall, true compression wear does have a purpose and, if the science is to be believed, true health benefits for both athletes and fitness enthusiasts. So, the whole purpose of wearing a compression sleeve is to enhance recovery. In other words, compression sleeves are designed to increase both the blood and the lymphatic flow to a specified limb, and as such, wearing a piece of compression clothing after your workouts can ultimately help to improve your overall performance as well as to shorten your recovery time. So, if you're looking for a reliable brand of compression clothing, then consider going with the CopperJoint Line.
The CopperJoint Line is a brand of high-quality copper-infused compression sleeves made of durable and tough materials that you can wear for healing, injury prevention, and pain-relief.
Now, let's have a more detailed look at the CopperJoint Line to understand exactly what makes this brand of compression sleeves so special.
DESIGN
Overall, all compression sleeves from CopperJoint are designed to enhance performance, speed recovery, and provide relief from injury, inflammation, and arthritis. This includes compression sleeves for your Upper Body, Lower Body, and even for Foot Support (more on that at the end of the article).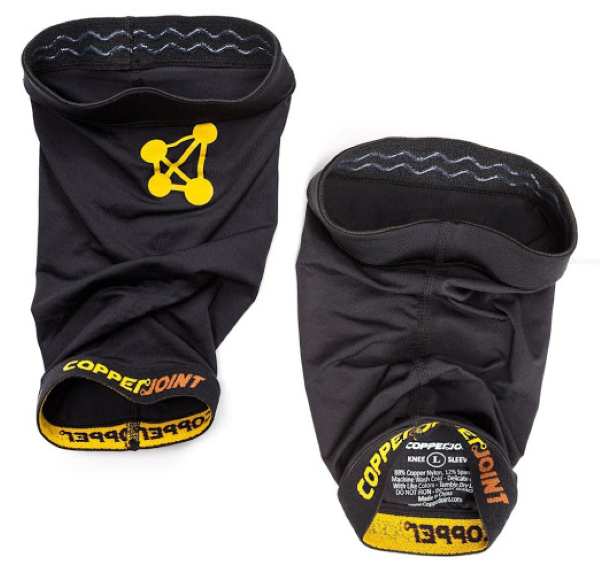 First of all, I'd like to say that all compression sleeves from CopperJoint are made of a special high-quality proprietary material (composed of 88% copper nylon and 12% spandex) that's ultra-durable, fairly stretchy as well as very, very breathable.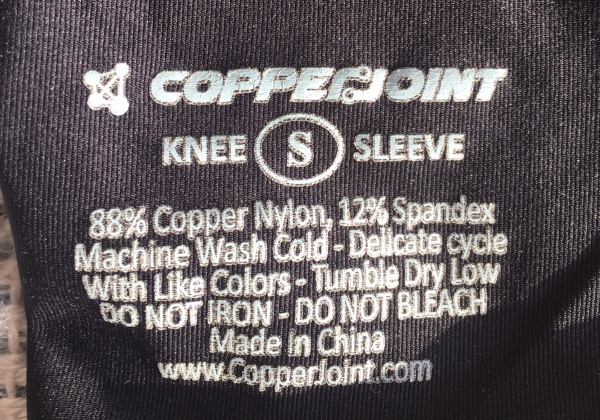 Additionally, that same special proprietary material is also designed to wick away any potential moisture (like sweat) to keep your skin dry, comfortable, and itch-free.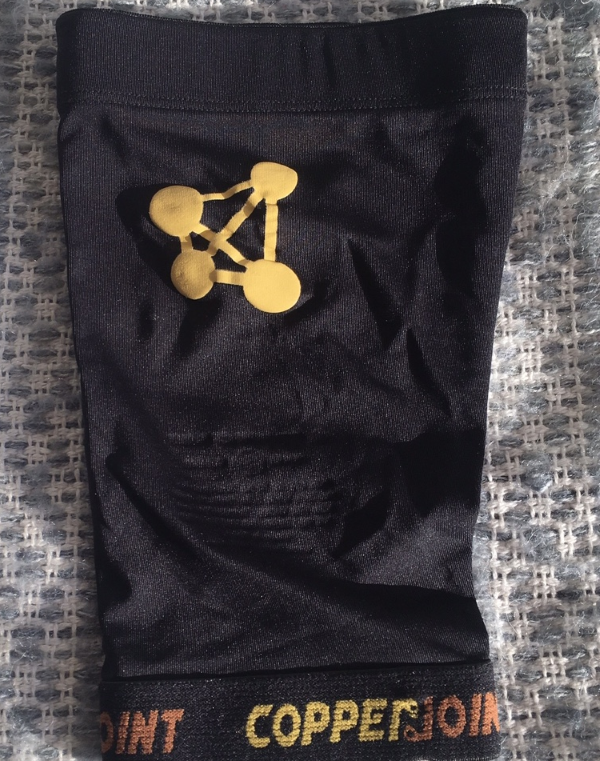 Not only that, but the fabric in these compression sleeves also comes infused with genuine copper ions (more on that right ahead), which basically helps to whittle away sweat and ultimately helps to ensure that your sleeves do not retain any odors.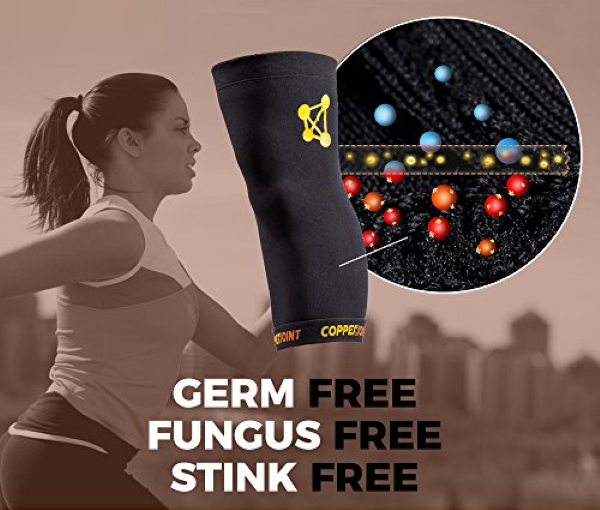 Best of all, all CopperJoint compression sleeves – no matter the body part they're for – also come equipped with a strong Rubber Grip inside the top edge of each sleeve, and that ultimately ensures that your sleeve always stays put.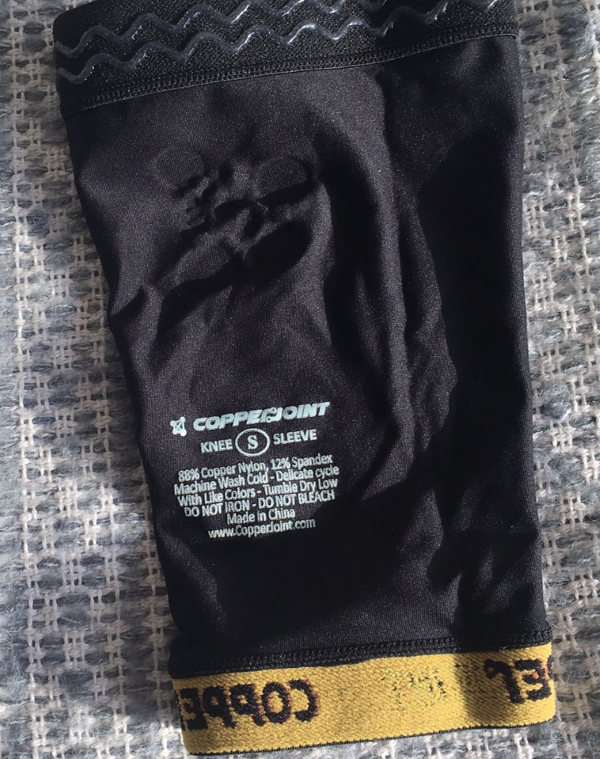 Last but not least, all compression sleeves from CopperJoint can also be machine washed, but note that that should only be with cold water and only with a delicate washing cycle. After that, simply tumble dry your sleeve at a low cycle to have it dry off completely.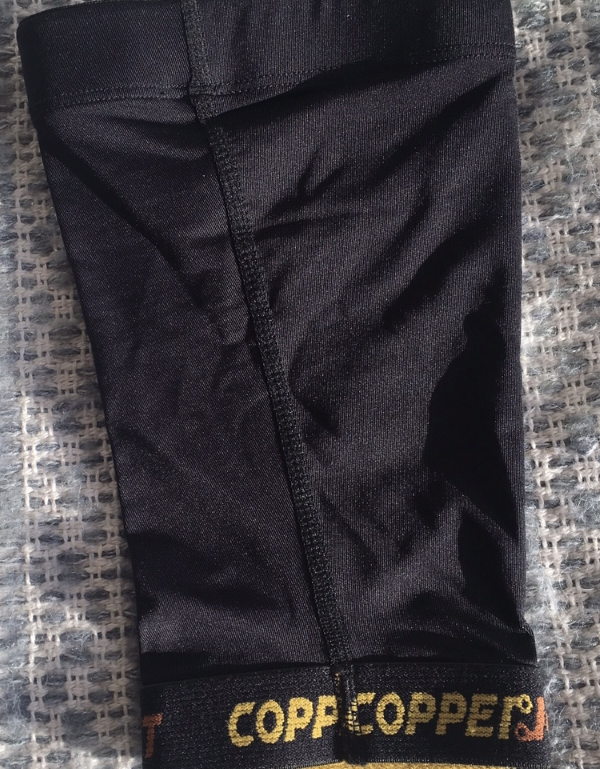 HOW DO THEY WORK?
First and foremost, I'd like to point out that all the compression sleeves from CopperJoint (including compression gloves, as well as wrist, elbow, knee, calf, ankle, and foot sleeves, and also compression socks) use graduated compression to dilate arteries for an increased oxygenated blood flow by simply constricting veins to eliminate lactic acid buildup, all while comfortably supporting your muscles to reduce fatigue from shock and vibration.
However, the main reason why this brand of high-quality compression clothing is so special is solely because, unlike many other brands of compression clothing, all of the compression sleeves from CopperJoint are copper-infused.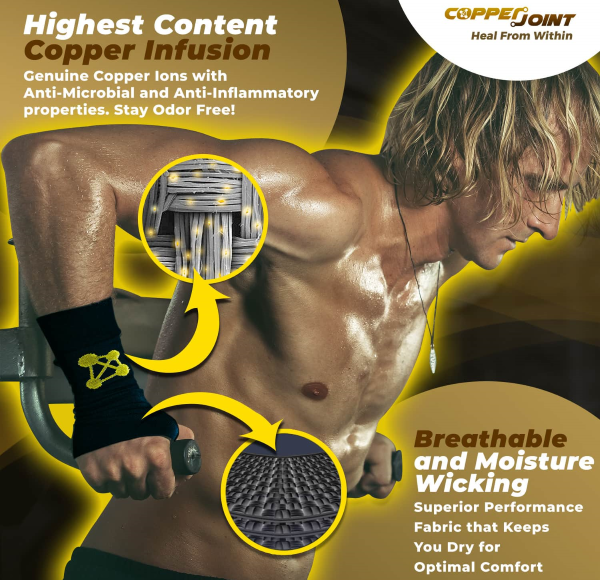 Basically, this copper-infusion greatly helps these compression sleeves to pull electricity from damaged nerves, which ultimately helps to reduce pain while also promoting a faster healing process.
Not only that, but unlike copper oxide (Cu2O), genuine copper ions (Cu+ and Cu++ to any chemistry majors out there) are also antimicrobial, meaning that unlike cheaper and less effective products that use copper oxide, compression sleeves like these, which contain true genuine copper ions also feature antimicrobial / antibiofouling proprieties (meaning the prevention of microorganisms, plants, algae, or animals from accumulating on wet / moist surfaces).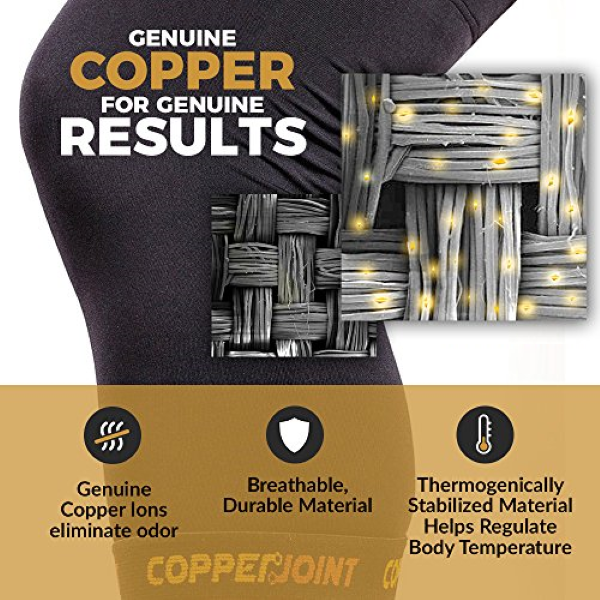 Thanks to that, these copper-infused compression sleeves from CopperJoint are also capable of killing up to 99.9% of microbes, as well as to successfully eliminate odor, which is another great feature to have when wearing any of these compression sleeves during your workouts, which ultimately allows you to keep your compression clothing both germ-free and odor-free.
That's exactly why CopperJoint infuses their compression sleeves with true copper, which is integrated right into the sleeves' breathable, yet ultra-durable material. Thanks to that, you can keep your skin free of any germs during your workouts, even in extremely hot temperatures, which ultimately, also helps to reduce the spread of bacteria to lifting buddies, jogging partners, coworkers, and obviously, yourself!
AVAILABLE PRODUCTS & PRICING
As mentioned before, the CopperJoint brand has all types of compression sleeves available, including compression sleeves for your Upper Body (which includes compression gloves as well as elbow and wrist compression sleeves), for your Lower Body (including knee and calf compression sleeves), and also for Foot Support (which includes ankle and foot compression sleeves as well as compression socks).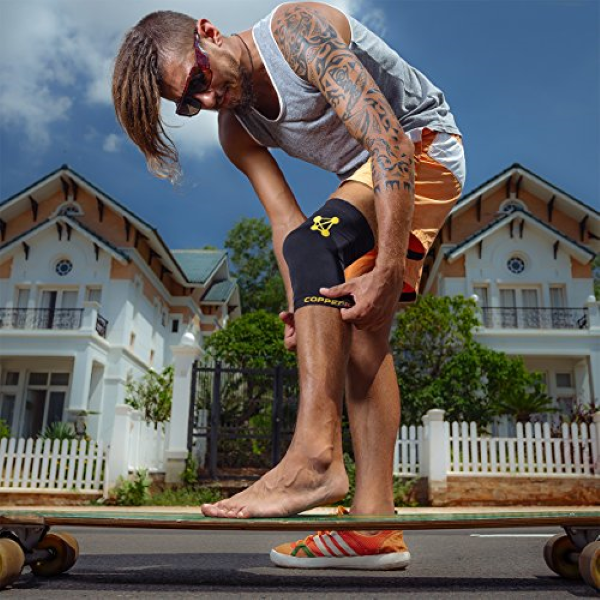 So, whether you're into fighting sports, base jumping, bike riding, skating, sprinting, long-distance running, or even just jogging, all compression sleeves from CopperJoint are perfect for helping you prevent injuries, as well as for healing from any potential injuries and also for pain-relief.
All Copper-Infused Compression Sleeves from the CopperJoint Line are currently on sale, and as such, for a single compression sleeve for any body part, prices can range from as little as $12.58 to just $19.97. Simply click the link ahead to check out CopperJoint's official shopping page.
In addition, the company also sells their Compression Wrist Sleeves in pairs for just $25.97, and they sell 3-Pack sets for their Running Copper Compression Socks ($19.97 per pack of 3) and their Long Copper Compression Socks ($67.50 per pack of 3).
Lastly, there's also a bigger 6-Pack for their Long Copper Compression Socks, which costs you $120 per each pack of 6.