Finding a good 65" TV with premium picture quality at an affordable price can be very difficult. The VIZVIZIO P65Q9-J01 strives to bring you the best possible value and quality for money spent, while also focusing a lot on features like great contrast, a detailed 4k quality picture and good build quality overall.
Still, the real question stands. Is this 65" 4K HDR SMART TV worth its price tag of $1,299.99 or not?
DESIGN & MOUNTING OPTIONS
Right off the bat, you'll notice that the VIZIO P65Q9-J01 doesn't feature a cheap look. Instead, it comes portraying a very slim body, and it also has an aluminum bezel that only further embellishes its ultra-modern look.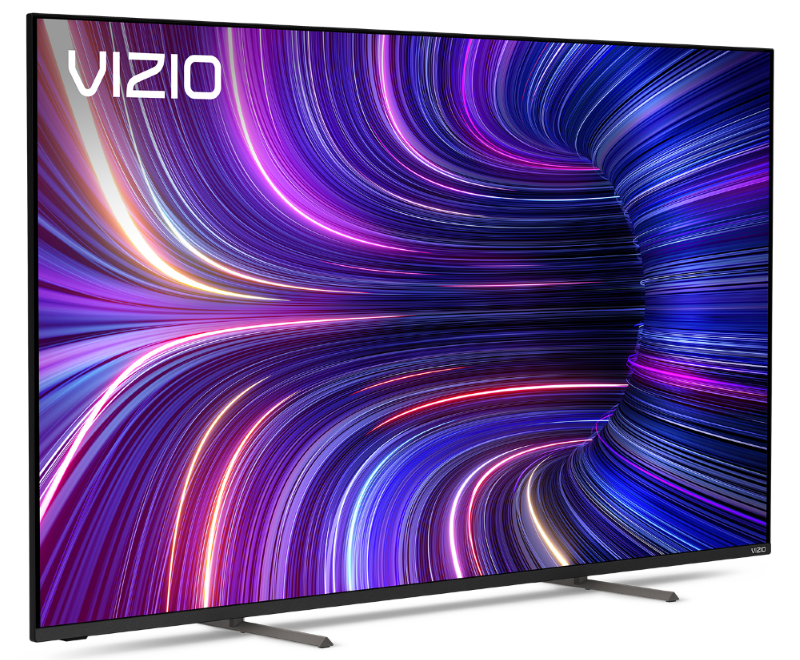 The high-definition display screen on this 65" 4K HDR SMART TV doesn't feature a curved design, featuring a more simple and completely flat look instead, which is accompanied by fairly thin borders that allow you to stay less distracted with the tv's look and ultimately more focused on your content.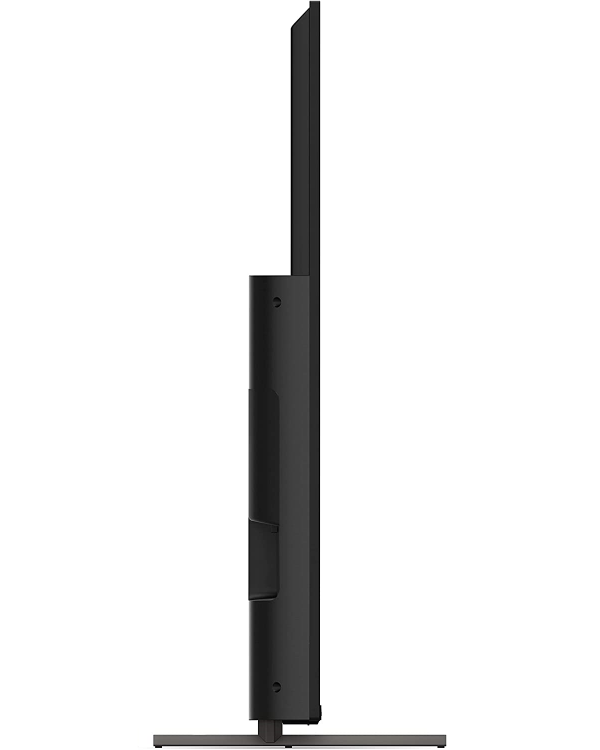 In addition to its premium and ultra-modern design, this 4K HDR Smart TV also comes equipped with unique feet that are designed to hold pretty much any one of Vizio's several soundbars on top of them.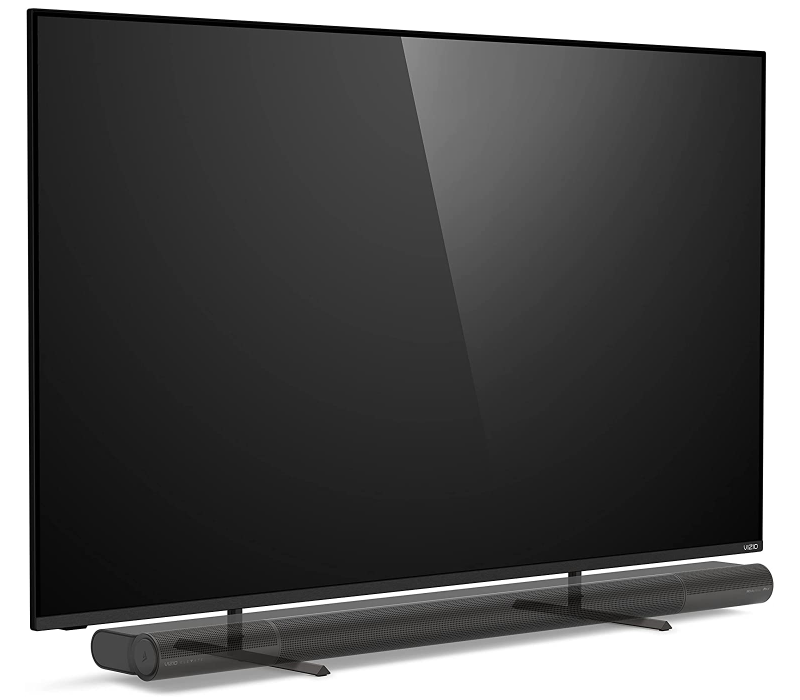 Not only, but at their top-side, each foot also comes equipped with a stripe of rubber padding that ultimately helps to avoid scratching both the TV's feet as well as your soundbar (whichever one you decide to go with, of course).
Furthermore, users are also able to raise the TV's display screen at a higher position so that their soundbar doesn't block their view (at the bottom of the TV's screen, that is).
In its standard position, the TV's screen will be sitting at just 1.38″ from its feet, while raising it to its highest position will ultimately you a maximum of 3.5″ of space between the TV's feet and the bottom side its screen. As such, you can be assured that most soundbars won't be blocking your view at the bottom-side of the TV's screen.
Lastly, just like many of VIZIO's other recently released Smart TVs, you'll also be pleased to know that the VIZIO P65Q9-J01 can also be wall-mounted if you'd like to have it hanging on a wall, as this model also supports a 400 x 200 mm VESA Wall Mount, which can be easily achieved thanks to all of its central removable bolts.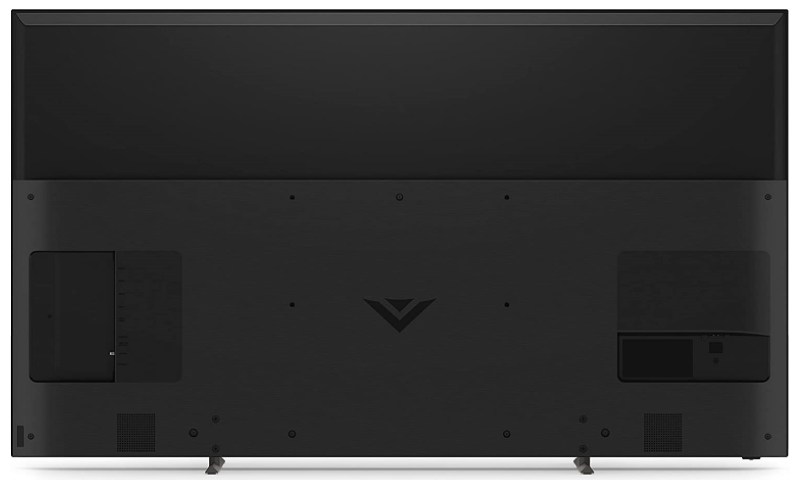 SCREEN PERFORMANCE & PICTURE QUALITY
Now we'll talk a bit about the picture quality offered by the VIZIO P65Q9-J01. As soon as you'll plug it in and have the P65Q9-J01 playing your first movie or documentary, you'll immediately be able to notice that this 4K HDR SMART TV is capable of displaying a color-rich picture that comes packed with a lot of image-detail.
On top of that, the image created by this 4K HDR SMART TV is also very sharp, as you can see everything with the utmost detail. As a whole, the picture itself is extremely crisp, which makes the P65Q9-J01 a great choice of 4K HDR SMART TV for action movies and fast paced sequences.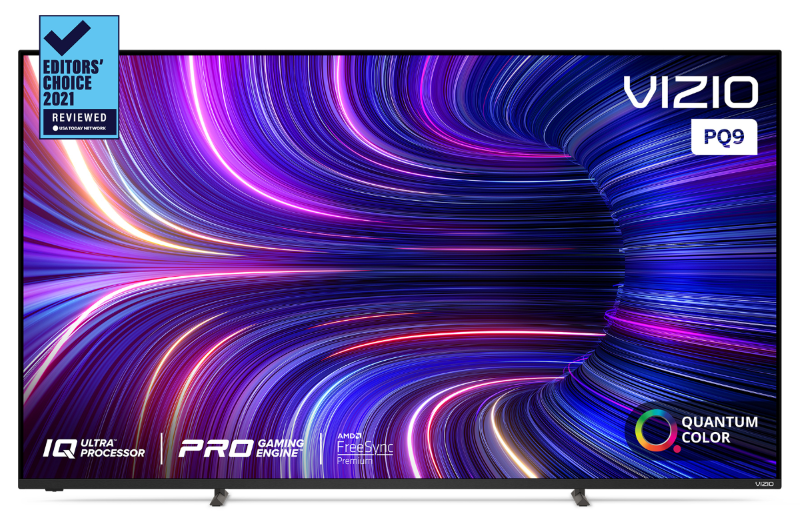 Let's have a look at its main display functions. Featuring an Active Full Array Backlight with up to 210 local dimming zones that allows the P65Q9-J01 to intelligently adjust its brightness and darkness settings across its whole display screen for an eye‑popping color, deeper blacks, and captivating contrast, the image-quality on this 4K HDR SMART TV is simply astonishing.
Additionally, its built-in Active Pixel Tuning further refines all of those image-attributes all the way down to the pixel level, which ultimately helps to make every scene radiate with stunning realism.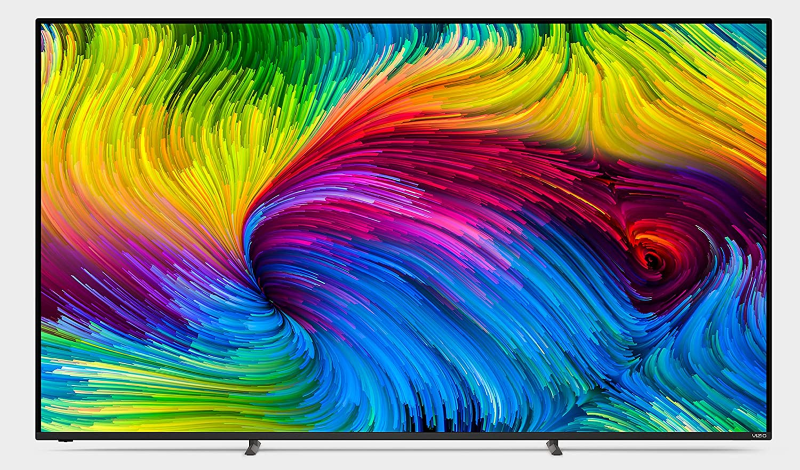 On top of that, combined with its powerful Active Full Array backlight, the P65Q9-J01 also comes boasting VIZIO's next-generation Quantum Color Technology, which helps this 4K HDR SMART TV to deliver any sort of cinematic color volume with over a billion hues of vibrant color.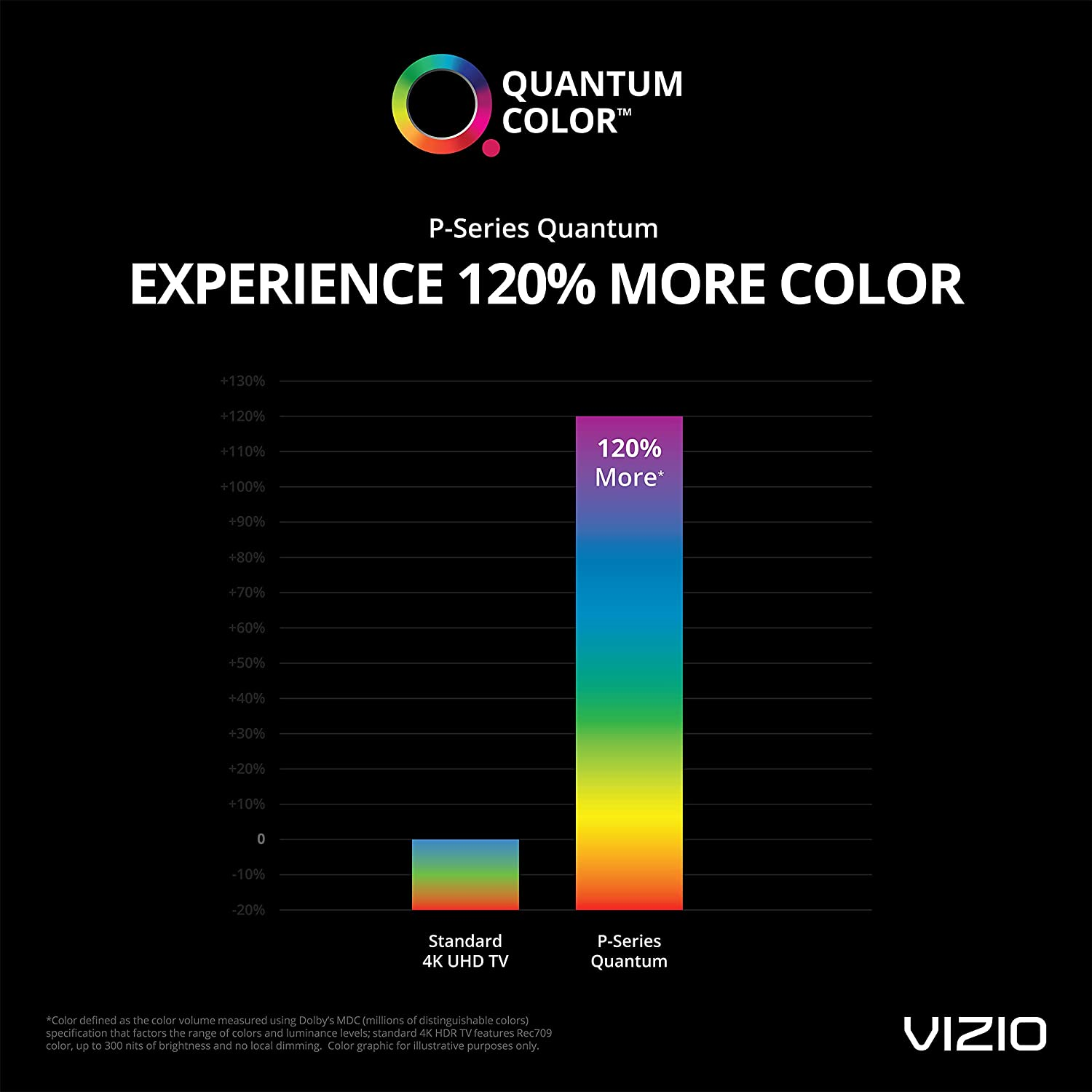 Now, as a side note, I'd still like to point out that while using its screen on Bright Mode, the colors on your picture might sometimes show themselves to be a little over-saturated, so you might not end up having a lot of warmth on some scenes that are heavily focused with colors like vivid Red, bright Oranges, and shining Yellows.
Nevertheless, by recurring to its screen's Calibrated Mode and making some quick adjustments, you can still further-optimize the P65Q9-J01's image to make it even more visually appealing. So, there's really nothing for you to worry about when it comes to its picture-quality.
Additionally, its 120 Hz support also allows this 4K HDR SMART TV to watch any content in an extremely smooth framerate and without any stutters, thus making it suitable for watching pretty much any type of content.
Last but not least, this TV also features support to HDR10+ and Dolby Vision.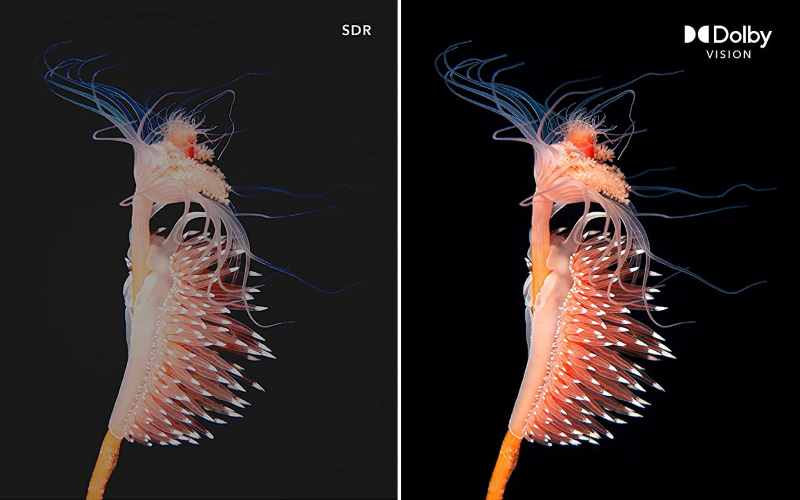 Thanks to image-quality features like those, this 4K HDR SMART TV can also easily display any sort of darker scenes (including really dark-scene-focused movies like the classical Sin City (2005), for example).
All of these image features only add up to the quality and value of the P65Q9-J01's picture as a whole.
Generally speaking, the overall video quality delivered by this 4K HDR SMART TV comes out on top when compared to many other Smart TVs on the market, and this is one of the main reasons why the VIZIO P65Q9-J01 is such a great deal, as other brands that sell 65" TVs with this quality usually sell their Smart TV models at a much higher price.
With all that said, when it comes to its picture quality, this 65" 4K HDR SMART TV actually comes at a very reasonable price-tag.
Picture Quality for Gaming
Best of all, since the P65Q9-J01 also comes boasting an innovative ProGaming Engine that was further developed by VIZIO for this particular line of their latest-released Smart TVs (meaning the P-Series), this 4K HDR SMART TV is also great for gaming.
Thanks to its Auto Game Mode, the P65Q9-J01 can automatically make the latest console gameplay more responsive, with support to 4K at 120Hz and a Variable Refresh Rate (VRR) with AMD FreeSync Premium.
Thanks to all of that, you can maximize the gameplay on any recently released console – whether that's the XBox Series One X or the PS5 – to have the best gaming performance with smoother graphics and with the lowest input lag, thus allowing you to play more competitive online games (like the COD series, any sort of BR games, or anything else in between) at a pro-level.
CONNECTIVITY
For its connectivity options, the TV main Connection Panel can be found near its back-right side, with all of its connection ports facing towards the right.
These connection ports include four (x4) HDMI ports (with one of those being an eARC port and two others featuring support to 4K at 120Hz). There's also a USB 2.0 port, an Ethernet port, a 3.5mm Audio Output port, an Optical Audio Output port, and also an Antenna/Cable Connection. Additionally, there's also support to Wi-Fi Connectivity.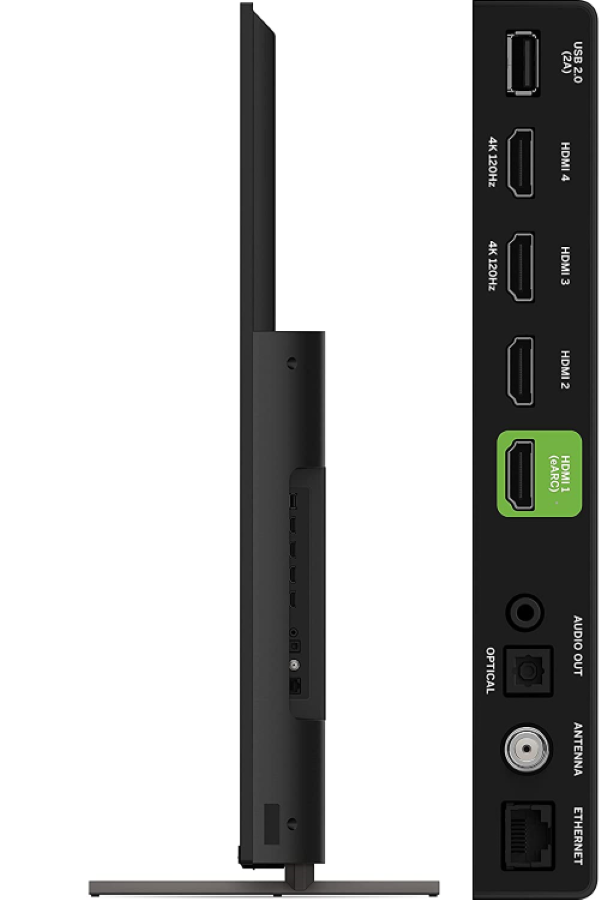 That's about it, so you won't really find any Analog Video Inputs on this 4K HDR SMART TV, and neither you'll find a USB 3.0 port (a little saddening, but it is what it is).
There's also no Bluetooth support, and so, you can't really have Wireless Audio, so keep that in mind when choosing a Sound Bar or Sound System to use together with the VIZIO P65Q9-J01.
Lastly, for its AC Power Connection port, you can find it located separately from the rest of its connection ports, integrated right on the opposite side of the TV's main Connection Panel (so, near back-left side of the TV), with its Power port facing downwards.
THE TV REMOTE
This 65" 4K HDR SMART TV also comes together with an included remote that can be used to interact with some of the TV's most common functionalities, including accessing Streaming services like Vudu, Netflix, Amazon's Prime Video, Disney+, Crackle and Tubi.
Via the Home Button you can directly access the TV's picture settings (instead of having to use the Smart TV's On-Screen Menu). Via the Input Button you can easily select what input cable you want the TV to get its signal from (HDMI 1 or HDMI 2).
Now, there's a brand-new Button for the proprietary remote for the VIZIO P65Q9-J01. This is a new Push-To-Talk button that allows this Smart Voice Remote to work with your typical Voice Assistant (like Amazon's Alexa, for example).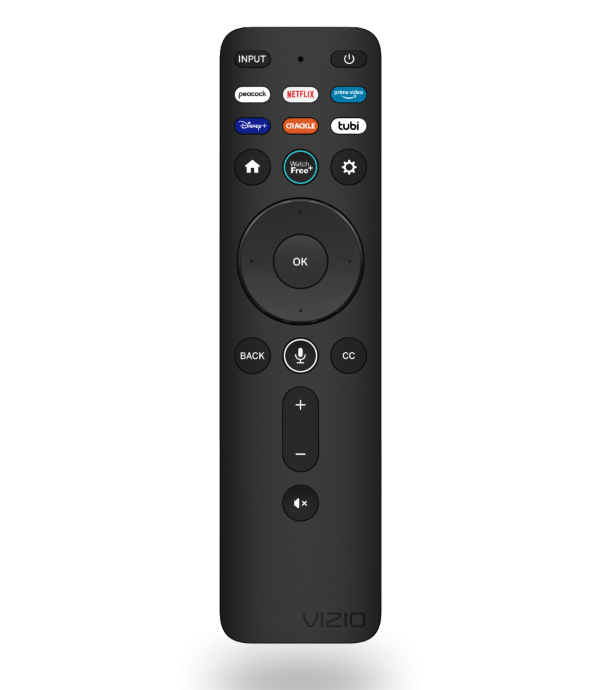 Lastly, both the Volume Settings and Channel Settings Buttons are integrated right at the center of the remote for a more convenient use.
Compared to previous models, we can also notice that VIZIO now decided to remove the classical Number Buttons Panel that they used to have on the proprietary remotes of their previous TV models.
THE SMARTPHONE COMPANION APP – VIZIO SmartCast Mobile App
By using the VIZIO SmartCast Mobile App – which is available to download for free for both iOS and Android devices – users are offered a great and super-convenient way of controlling the VIZIO P65Q9-J01, as the App even comes with an integrated digital remote control that can be used virtually via your Smartphone.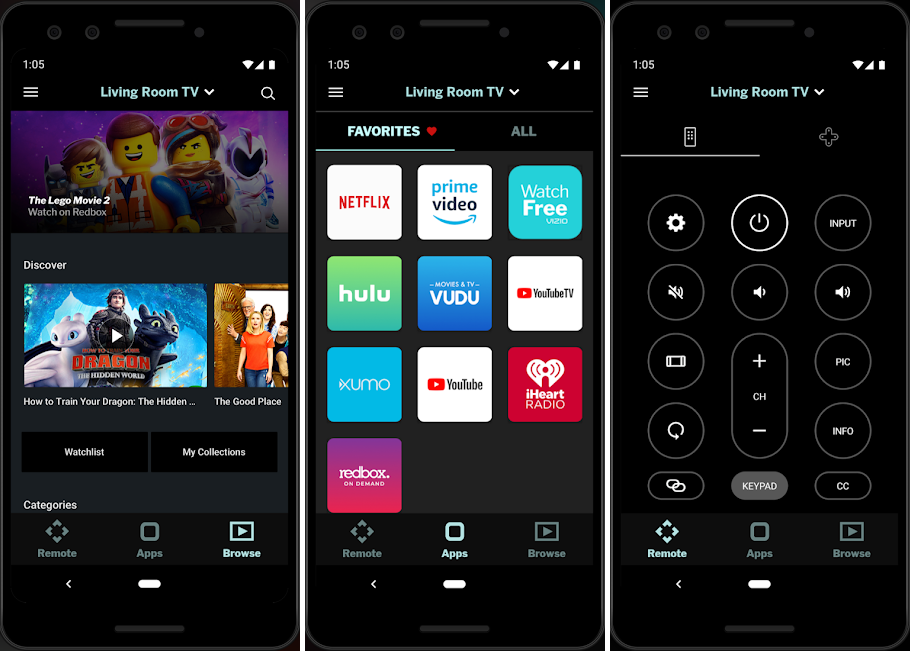 As such, all of the VIZIO P65Q9-J01's physical remote's buttons are also replicated on your Smartphone's touch screen, and so, you're ultimately given full control of the TV set.
Furthermore, the VIZIO SmartCast Mobile App also includes many top-tier streaming services (like Netflix, Amazon's Prime Video, Disney+, YouTube, and more), as well as many casting options that end up making it easy for you to either share your favorite content straight to the Smart TV or to ultimately enjoy that same content directly on your phone.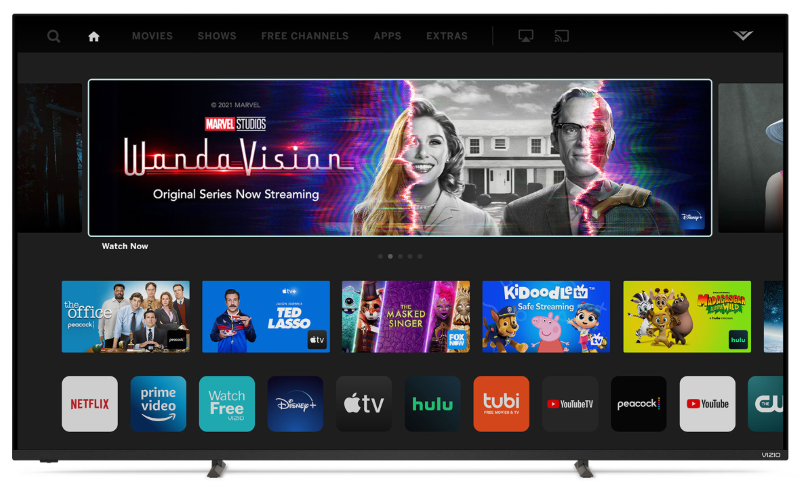 OTHER NOTABLE FEATURES
Smart Cast 3.0 – Compatible with tons of Streaming Apps & Streaming Services
The company's renowned and Award-Winning Smart TV system, which is simply called Vizio SmartCast (now running on version 3.0) will most likely be your number one "go-to" right at the VIZIO M65Q8-H1's home screen, as this system (or HUB) works like a smart TV solution that ultimately brings you more of the entertainment you love, and that's easily achieved thanks to the Smart TV's Apple Airplay 2 support, as well as thanks to the fact that the Smart TV also features Chromecast Built-In.
With Apple AirPlay and Chromecast built-in, you can conveniently share your pictures, slide shows, and presentations wirelessly, either by doing that directly from your phone, from tablet, or even from you computer directly to the Smart TV's huge screen.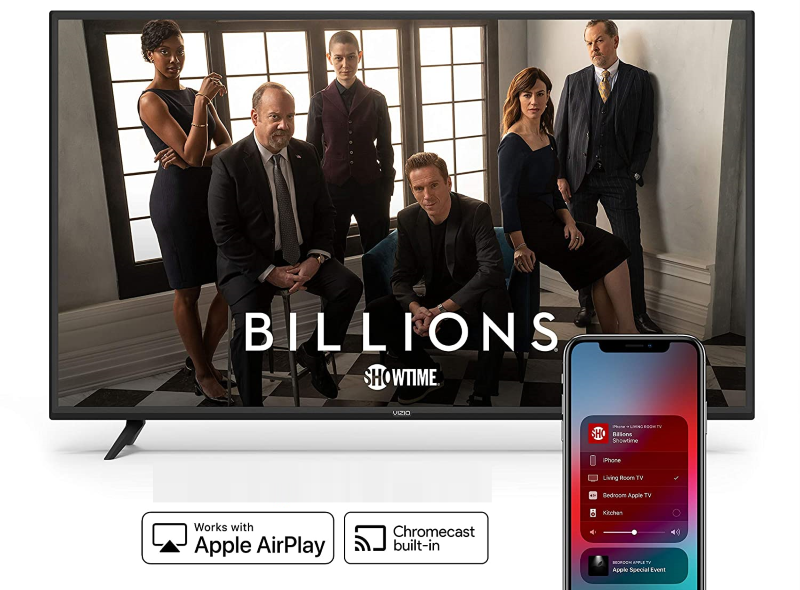 FINAL THOUGHTS
The VIZIO P65Q9-J01 is a great 65" 4K HDR Smart TV and it offers a wonderful picture quality for the price. While its Smart features might not be the best for a Smart TV, its performance is still great, and since TV is also made from premium materials, it's also easy to have it blend in with the rest of your living room.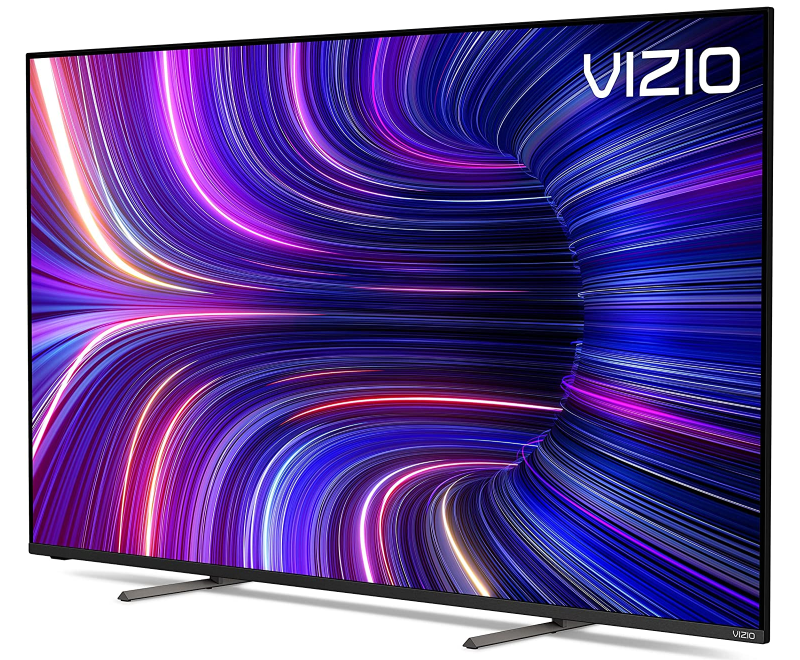 All and all, the P65Q9-J01 is a great option if you want a 65" 4K HDR Smart TV. Best of all, you can also easily expand on its features with some extra accessories!
If you're interested in buying it, each unit is currently going for $1,299.99. You can order yours online, directly from Vizio's official USA shopping page, which you can access via this link.