For vaping enthusiasts looking for the greatest and most compact dual-use vaporizer, the Davinci IQ2 Vaporizer is exactly what you've been looking for.
This is DaVinci's newest dual use dry herb conduction vaporizer, designed to deliver a colder vapor, an enhanced taste profile, and precise temperature regulation.
You can tune the vaporizer's airflow and measure and report your vape dose after every draw and per session with the Davinci IQ2 Vaporizer.
The Davinci IQ2 Vaporizer may resemble the company's original IQ vaporizer. However, this 2nd gen vaporizer has been updated with a new brushed aluminum enclosure. It also features compatibility with concentrates, a glass-walled oven, dose management, and Customizable Air Circulation through its AirDial, between some other new features that we'll discuss in detail just ahead
Effective Dosage Management
Dosage control is DaVinci Technologies' latest technology. It allows you to have total power over how much you smoke – an important feature if you want accurate findings with every session.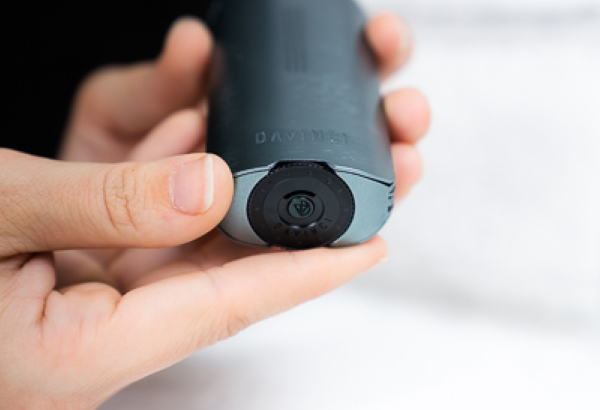 Simply enter the strain potency and the amount of herb or extract you've baked into the IQ2 Vaporizer to have it monitor and report dosage each draw and session.
Customizable Airflow
The innovative AirDial system on the DaVinci IQ2 allows you to modify the airflow and pick how thick you want the smoke to be. Raise the airflow if you like a chilly vapor, and lower the airflow if you desire thicker vapor.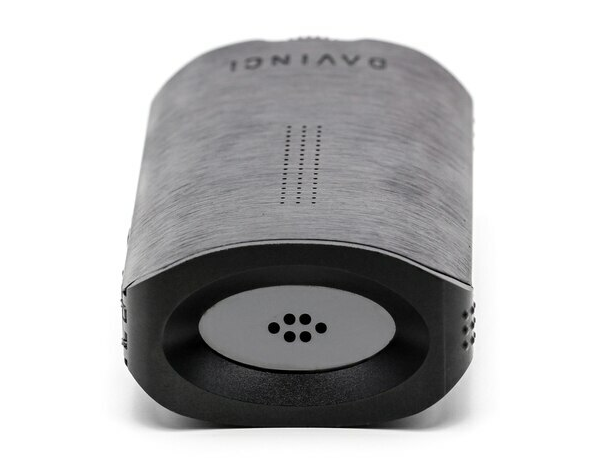 There are 5 different Dial Settings to choose from, which you canplay with to get the vapor flow that's most suited to your taste.
Enhanced Flavors
Following the generation of the vapor, it goes via the ceramic air route, which, in conjunction with the zirconia and glass-lined oven, provides exceptional purity and flavor.
Long-Lasting Battery Life
The Davinci IQ2 Vaporizer is powered by a type-18650 3500 mAh Lithium-Ion Battery, which is the same one used on the company's original DaVinci IQ Vaporizer.
When charged up, the battery can provide extended hour of vaporizations, which is around 6 to 8 sessions.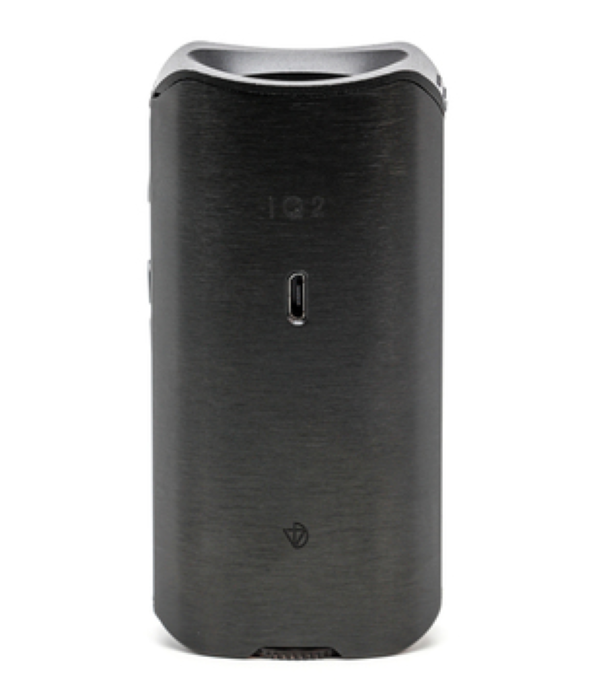 Because its battery is also detachable, you can quickly switch out the battery with a spare battery unit to further extend the duration of your vaping extravaganza.
It takes 6 hours to charge the battery through micro-USB.
Vaping Modes
Using the IQ2 Vaporizer, you can play around with its different modes.
Precision Mode – used to set a specific temperature.
Smart Path Mode – allows you to increase the temperature slowly.
Boost Mode – raises the temperature quickly up to 220 degrees Celsius.
Stealth Mode – dims the LED light.
In-App Controls
The Davinci iQ2 Vaporizer is a futuristic vaporizer that works together with a Smartphone Companion App to regulate its settings.
Via the DAVINCI Vaporizer App, you can adjust the temperature and set the maximum dosage for the vaporizer.
Pricing & Availability
You can purchase the DaVinci IQ2 Vaporizer directly from DaVinci's official shopping page for $295 per unit.
You can find it available in four (x4) different color models: Black, Gray, Purple, and Blue.
What's included in the package?
IQ2's complete package includes an IQ2 dual-use vaporizer, 10mm bubbler adapter, nine pieces of organic cotton, a ceramic extract tab, a USB charging cable, nine alcohol wipes, and a 0.2g dosage pod.
CONCLUSION
The Davinci IQ2 is a dual use conduction vaporizer that features 360° Conduction Heating below 1 minute, 5 Airflow Levels, an LED Display with Temperature Controls, and up to 1 hour of battery life.
If you've been on the lookout for a portable vaporizer that can bake both concentrates and herbs, then the Davinci iQ2 is exactly what you've been looking for. It has a good battery life and even lets you control the temperature and dosage levels.
Basically, it's everything you'd expect from a next-gen vape. Get it now and experience the best that's out there!