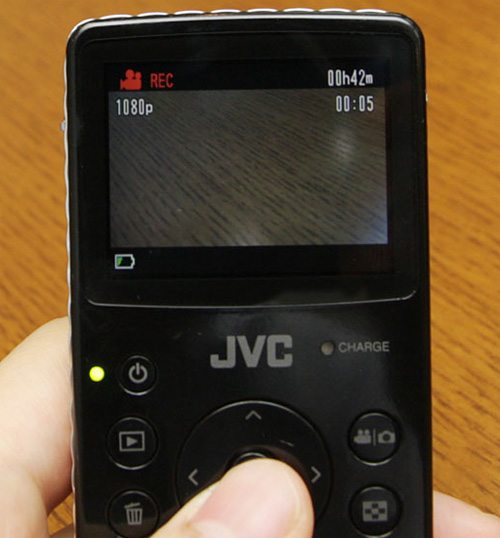 JVC has introduced its latest digital camcorder, the PICSIO GC-FM1. The PICSIO GC-FM1 is the company's first attempt at a pocket camcorder, like the Flip. It measures just 5.8 by 2 by inches in size but packs an 8-megapixel still photo sensor that records video at 2.03 megapixels.
With a 4:3 ratio 1080p (1440×1080) video at 30 frames per second in the H.264 (AVCHD) format on SD and SDHC memory cards, the GC-FM1 sports a 2-inch LCD screen, while an HDMI output lets you view videos on HDTVs at full resolution.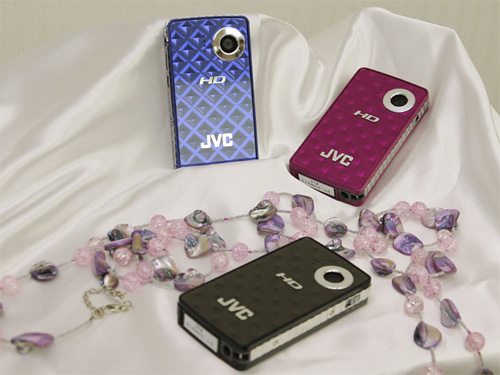 You can choose other resolutions, including 720p, VGA and QVGA. While there is no optical zoom, a 4x digital zoom provides plenty of zero-ing in to your subject. Electronic image stabilization also helps correct the traditionally shaky video common to pocket cameras. The useful recording lifespan is measured at 96 minutes.
Bundled MediaBrowser LE software, compatable with Windows, helps you to create DVDs, quickly upload videos to YouTube or transfer them to iTunes.  Mac users can take video directly from the camera.
The JVC 1080p Pocket Camcorder GC-FM1 will be available in black, blue and purple and should sell for around $200, available in the next week. (www.jvc.com)