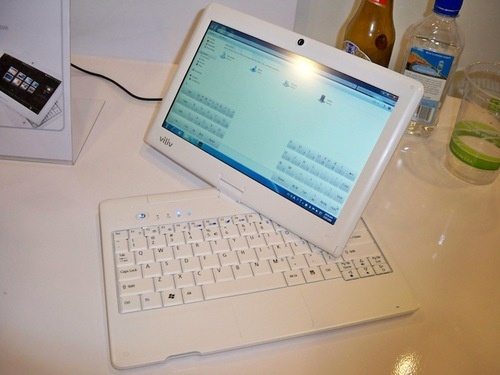 Over the last year, the UMPC company Viliv has created a resurrection of the UMPC product category, stunning a good number of people with the highly regarded S5 and X70. Not to long after, they brought the Viliv S7, their first device with a keyboard. Now Viliv will be introducing their upcoming 10″ version, the S10 BLADE, at CES in January.
These new Slate-shaped tablets could create a brand new category in PCs. Apple is certainly on the radar with their upcoming iSlate, and Crunchpad has been in the works for sometime. The super-thin S10 has a 10-inch resistive, swivelling touchscreen display and a full QWERTY keyboard. You can configure the S10 with either a 1.33GHz or 2.0GHz Atom processor, 1GB of memory, a 60GB HDD or 32GB SSD and the ability for WiFi, Bluetooth and 3G connectivity. Vilvi claims that the tablet can last for up to 10 hours of battery life.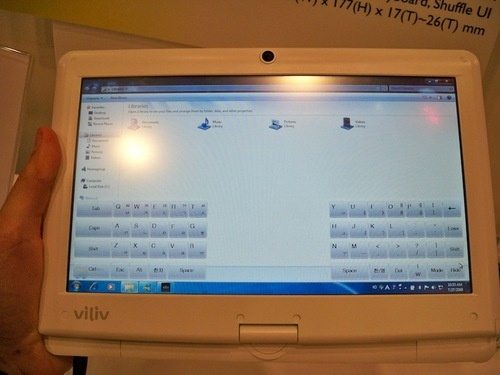 The Viliv S7 had hugely impressive battery life, running for almost 6 hours at 100% CPU usage, 100% brightness, and WiFi+BT turned on. This means that the S7 should run for around 8 hours with regular usage. Incredibly fast standby times allow one to extend the battery life of the S7 to great lengths. If the S10 can offer the same speedy standby and huge battery life, it'll beat out most existing netbooks and would be great for a thin, light weight, 'all day' computing experience.
The S10 will sport a 1366×768 resolution screen, which beats out most of the netbook contenders. Then there is the flexibility that the touchscreen and convertible aspect offer. The majority of netbooks out there today aren't touchscreen equipped and definitely aren't convertible.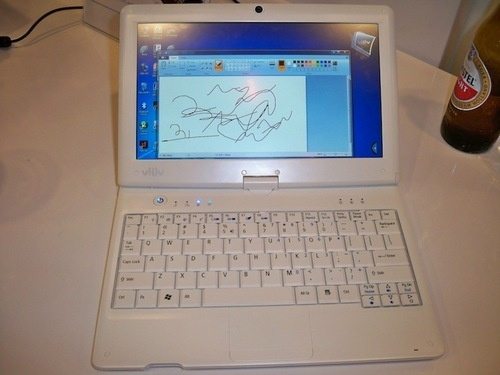 The Viliv BLADE should broaden the company's range of consumers, especially for fans of the UMPC.  It could also introduce new folks to the world of UMPCs. No price has been announced yet for the S10. (www.myviliv.com)