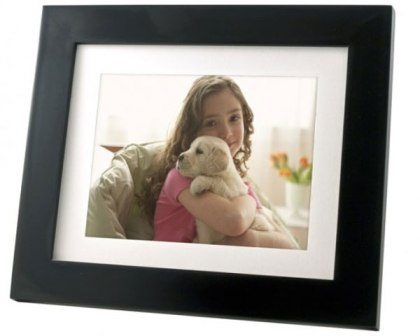 Pandigital is announcing this week a new email-connected digital photo frame powered by AT&T.  The new Pandigital Photo Mail LED Digital Photo Frame accepts photos emailed directly to its dedicated email address, and there is no service fee.
The frame has 1GB of built-in memory, 800 x 600 resolution and a 6-in-1 memory card reader. The download service will be provided by AT&T.  No WiFi available as of yet for this model.
It has an 8-inch LED screen and the integrated 3G allows you to mail in photos from your phone. Recipients can accept and reject incoming photos allowing only the best to be shown and use a download slot. Friends and family simply email photos to the frame… the user accepts them and then can view them.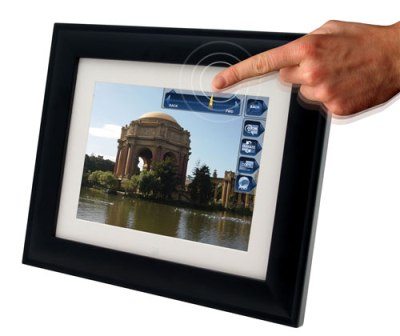 No service fee required — unlike many solutions. The Pandigital Photo Mail Frame comes with the ability to have 300 photos emailed to it. Once that it used, customers can purchase more. No WiFi is required, like many "connected frames." The fact is that while many tech-savvy consumers have WiFi at home, a vast amount of homes do not have WiFi, and setting it up can be cumbersome.
Photo management is handled by Snapfish… so photos emailed to the frame can also be viewed on the frame's account on Snapfish.com.
The Pandigital Photo Mail LED Digital Photo Frame still acts as a traditional digital photo frame, so if the customer doesn't want to purchase more photo email allotments, they can still enjoy the photos on their frame and any that they have uploaded from media cards, their digital camera or PC. Available later this year for around $149.99. (www.pandigital.net).