Garmin announced a new GPS navigation device, the Garmin Nuvi 1490TV. The system supports digitally broadcasting TV channels via DVB-T terrestrial TV. The best thing about this device is that it is offering you the possibility to navigate through over 50 TV channels and 24 radio stations for free.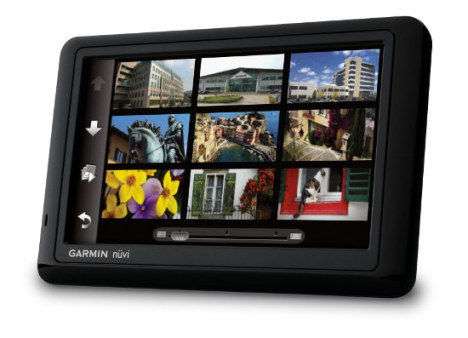 You'll be able to watch your favorite TV show on a 5-inch display. The device safety-shuts-off automatically when the car is moving. The navigation system also features built-in stereo speakers and 3.5 mm headphones output, detailed maps, safety camera warnings, text-to-speech,and hands-free phone calls via Bluetooth.
Garmin says that the Nuvi 1490TV is the first ever navigation device to feature a built-in DVB-T digital terrestrial TV tuner and can access digital TV and radio content in 14 European countries while users in UK can access more than 50 UK channels.
[adsense]
The 1490TV comes packed with a database of more than 2 million Points of Interest featuring hotels, attractions, fuel stations and more. Officials with Garmin said that the Nuvi 1490TV is the answer for those who want to keep in touch with the latest sporting events, soaps or even cookery shows while following TV recipes in the kitchen. The nuvi's 5-inch screen and mount is just the right size to place anywhere in the home, caravan or car and is ideal for people from parents waiting to pick up the kids from school to taxi drivers waiting for fares.
The Garmin Nuvi 1490TV also has a long life lithium-ion battery, a composite video input for external reversing camera, a built-in aerial for high DVB-T signal strength areas and two magnetic dipole aerials for low signal areas.
Garmin said that like any other Garmin Nuvi In-Car Sat Nav products the Nuvi 1490TV comes with multiple-point routing and all the usual features that makes the users' journey anywhere in Europe as easy as possible. But with the addition of the DVB -T digital tuner, users can keep in touch with breaking news and TV favorites as well.
Garmin plans to ship the Nuvi 1490TV in the U.K. starting in April, priced at the equivalent of $420. Once the U.S. has a compatable and comparable Digital TV service for mobile users, Garmin should introduce similar products with these TV-tuning features. (www.garmin.com)