Doxie, the modern paper scanner that scans directly to the cloud, launched yesterday at Macworld Expo. For home and small business, Doxie makes scanning, sharing, and organizing paper and photos easy for just $129, with a lightweight, portable design built for scanning anywhere.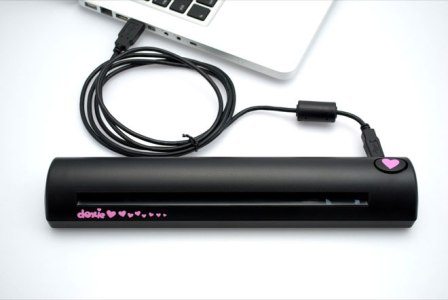 "Doxie is an entirely new kind of paper scanner, with a patented design that makes scanning your documents and photos more affordable than ever," said Travis J. Hicks, chief operating officer. "From bills and invoices to photos, business documents, taxes, schoolwork, clippings, recipes, drawings, and everything in-between, Doxie makes scanning and sharing anything on paper amazingly simple."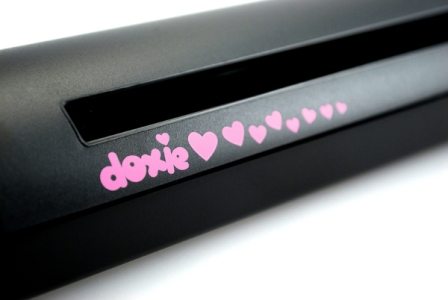 At an ultra-light 10.9 ounces, Doxie is built to travel – scan with any PC or Mac with just one connection. Doxie makes scanning and sharing paper and photos easy – simple, USB powered, and automatic, Doxie creates crisp, clean scans in full color. Doxie integrates directly with popular desktop and web apps like Google Docs, Flickr, iPhoto, Tumblr, Picnik, Evernote, Picasa, and Backpack. A single button – Doxie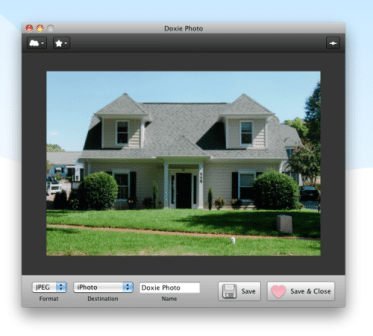 's Heart Button – makes sharing anything on paper fast and seamless.
Doxie
's features include:
• Color scanning at up to 600 dpi with automatic page detection
• Lightweight, ultra-portable design with included case
• Doxie
's Heart Button: innovative multi-action button for one press scanning and sharing
• Included software for simple scanning and direct cloud sharing
• Direct integration with popular desktop and web apps like Google Docs, Picasa, and more
• Free Doxie's Cloud service for turning paper into postable URLs for instant sharing
• Automatic cropping, rotation, contrast, and image cleanup for crisp, clean scans
• Advanced photo editing with direct support for the Picnik online photo editing suite
• Save as PDF, JPEG, or lossless PNG
• Fully accessorized with cloud scanning software, USB cable, guide, leatherette case, photo scanning sleeves, and a pack of six designer skins
Doxie is now available for pre-order for $129, direct from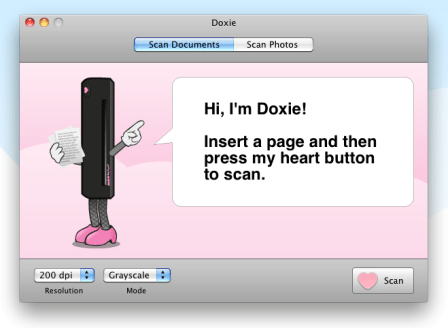 www.getdoxie.com. Initial shipments begin March 30th, 2010. Doxie is available to ship to the United States, Canada, Europe, Japan, and Australia. Doxie will enter international distribution and localization beginning in Q2 2010.
System requirements are Mac OS X 10.5 or later, or Windows XP/Vista/7; one free USB 2.0 port. The first Doxie software release will support these web apps: Backpack, Evernote, Flickr, Google Docs, Picasa, Picnik, Scribd, Tumblr, Twitter, and the free Doxie's Cloud service. Local app support includes iPhoto, Acrobat, Preview, Photoshop, and iChat on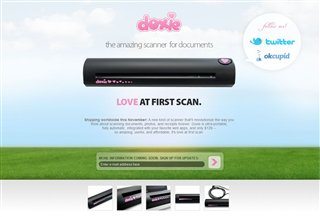 Mac OS X; Acrobat and Windows Photo Viewer on PCs; or direct save as PDF, JPEG, or lossless PNG. (www.getdoxie.com)