A company called Dutch Dog Design LLC has introduced DoggySnooze, an orthopedic, elevated bed with bolstered rails designed to give your dog the most comfortable sleeping experience.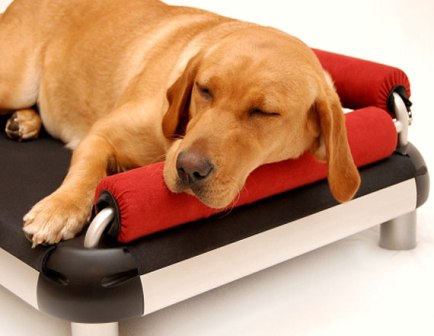 DoggySnooze is available in two versions: an indoor DoggySnooze, made of a durable, breathable Cordura fabric that's aided by the elevated position for air circulation and prevention from floor varmints, and an outdoor version that's made of textilene vinyl (available soon).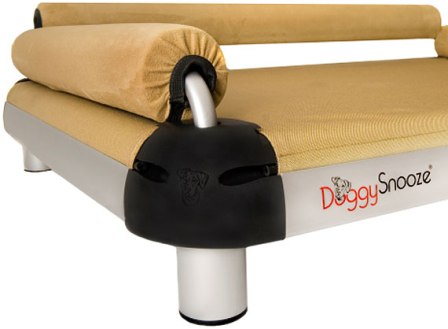 Both are constructed with aluminum alloy frames with several color and accessory options including a warming micro terry pad. It's also chew-resistant
You can purchase DoggySnooze online at the company's website for $139.
Published on March 16, 2010