Apple is patenting a new new pico projector which could be integrated into a range of Apple devices, from the iPhone, iPad to your Macbook.  It's even rumored that the 4th generation iPhone might include this feature.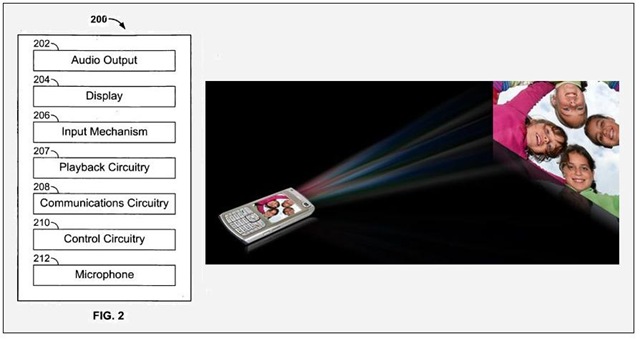 Whatever this application for patent means is hard to say. Apple could either make a projector that can be easily connected to their range of devices, or start integrating them into existing products. Either way, Apple sees value in this micro technology as the future of mobile devices and how they will be important in a presentation room.
I doubt we will see the next generation iPhone with a built in projector, but we could quite possibly see the version after that with this feature. One other thing that was included in the patent was that in some cases, the projector would have a wireless router inside allowing it to act as a hub.  Apple may have a range of projectors planned. More details are at PatentlyApple.
Published on March 23, 2010