Intel have been spilling MeeGo details at IDF 2010 this week, and while we saw preliminary UI screenshots yesterday, today it's the turn of some working devices.  The company have released a couple of demo videos showing MeeGo v1.0 doing its thing on an Acer netbook and then across a number of different small-screen devcies.
The netbook demo is pretty much a working example of what we saw yesterday, complete with tabbed apps and gaming.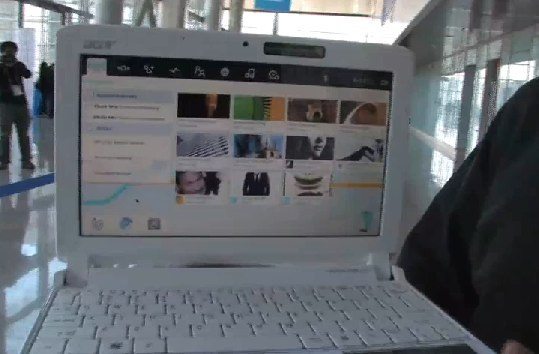 There's baked-in social networking and full integration with Intel's app store, with the software intelligent enough to figure out where to go for missing codecs, apps and the like.
As for the connected devices, in Intel's second video they show seamless transition of video playback triggered on a netbook but then sync'd over to an HDTV and to a smartphone.  There's also an RFID-equipped coupon machine that –
when you check in with your MeeGo account – can send discount vouchers to your phone while you're at the mall.
Via : Slash Gear