Hammacher Schlemmer's new portable EKG monitor lets you know if your heart is still beating, and how well.
Many people suffer from severe heart disorders, and a hospital is not always a stone's-throw away. The good news is, now, they don't have to. Using a quartet of integrated sensors, the portable EKG monitor provides instant heart rate readings.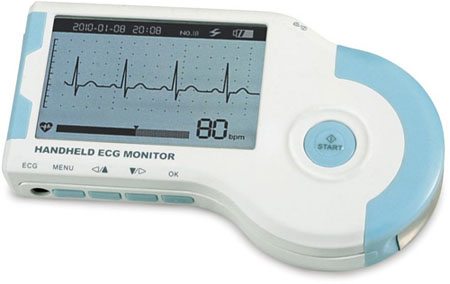 All you have to do is hold the monitor with one hand and press it against the palm of your other hand. The device is powered by two AAA batteries that will keep it juiced up for about 400 heart readings. It even allows you to upload the data to your PC, via USB cable.
The portable EKG monitor is only $199.95, at Hammacher.
Published on April 29, 2010