Apple has just announced that Steve Jobs will start this years World Wide Developers Conference with his keynote speech, and as everyone is suspecting, his opening lines should be the announcement of the next generation iPhone. Will it be called the iPhone 4G or iPhone HD?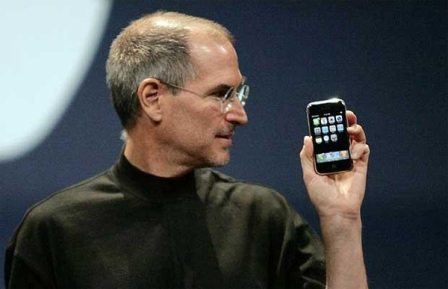 Perhaps another exciting component of his speech will be any other surprises he and Apple care to reveal at the event. We have already had a preview of iPhone OS 4.0, which we will see more of with the launch of the iPhone 4G.  Could there be a mini-iPad and a camera version iTouch announcement as well?
Here's the press release:
CUPERTINO, California—May 24, 2010—Apple® will kick off its annual Worldwide Developers Conference (WWDC) with a keynote address by CEO Steve Jobs on Monday, June 7 at 10:00 a.m. This year's WWDC sold out in a record eight days to over 5,000 developers.
The five-day event running from June 7 to June 11, is focused on providing advanced content for skilled developers across five key technology tracks: Application Frameworks; Internet & Web; Graphics & Media; Developer Tools; and Core OS. Apple engineers will deliver over 100 solutions-oriented technical sessions and labs. WWDC 2010 gives an incredibly diverse community the opportunity to connect with thousands of fellow iPhone®, iPad™ and Mac® developers from around the world.
Apple ignited the personal computer revolution with the Apple II, then reinvented the personal computer with the Macintosh. Apple continues to lead the industry with its award-winning computers, OS X operating system, and iLife, iWork and professional applications. Apple leads the digital music revolution with its iPods and iTunes online store, has reinvented the mobile phone with its revolutionary iPhone and App Store, and has recently introduced its magical iPad which is defining the future of mobile media and computing devices.

Published on May 25, 2010