The stream of new mobile device that come to mobile providers is never ending. T-Mobile is set to get three new mobile devices soon including the LG Sentio, LG dLite, and the LG GS170. The handsets mark the first time LG and T-Mobile have worked together.
The Sentio is the most interesting of the trio with a 3-inch screen and a virtual QWERTY keyboard. The device has a Social Buzz app with email and picture messaging. It also uses the 3G network and has 3MP camera with GPS location services.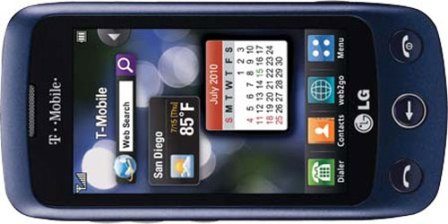 The dLite has a hidden LED matrix on the outside that shows icons for alerts, caller ID and the time and date. The edge lit LEDs can be color customized and the handset has 3G connectivity, Social Buzz, and visual voice mail support. The handset is a flip phone with a 2.8-inch main display. The GS170 is a basic clamshell phone with a color display, Bluetooth, and a speakerphone. All three will ship this summer at undisclosed prices.
Via: Slash Gear