This just in from Wilson…….
Serena and Venus Williams have made tennis history once again. The sisters earned the Roland Garros doubles title by rolling over the team of Kveta Peschke and Katarina Srebotnik in two sets 6-2, 6-3, with their K Blade Team rackets. It's their second French Open title together; part of their collection of an astonishing twelve Grand Slam women's doubles championships.
Serena and Venus are now the #1 doubles team in the world for the first time in their careers and one of only five teams to complete a career doubles Grand Slam (2001/2003/2009 Australian Open, 1999/2010 Roland Garros, 2000/2002/2008 Wimbledon, 1999 US Open)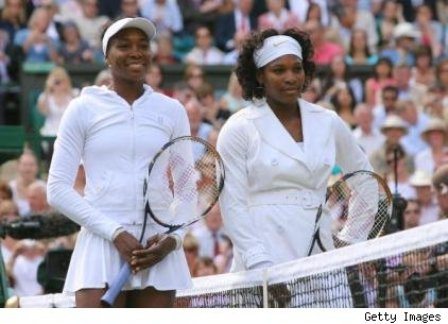 Additionally, they represent the only women's doubles team to complete a career Golden Slam, adding two Olympic doubles gold medals (2000 Sydney and 2008 Beijing) to their career Grand Slam. The sisters have claimed four Grand Slam doubles titles in a row, in addition to Stanford in 2009 and the 2010 Madrid Open. It's safe to say they are the greatest doubles pairing since the days of Martina Hingis and Jana Novotna.
In rising to No.1 in the doubles rankings, Serena Williams joins an elite group of just six players who have been ranked at the top in both singles and doubles at the same time, alongside Martina Navratilova, Arantxa Sanchez-Vicario, Martina Hingis, Lindsay Davenport and Kim Clijsters.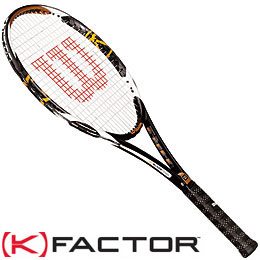 "To be #1 in the world in both singles and doubles is a great accomplishment," Serena said after claiming the French Open doubles title. Wilson is proud to support the Williams sisters as they continue to pursuit to stay at the top.
Wilson Racquet Sports is a division of Chicago-based Wilson Sporting Goods, one of the world's leading manufacturers of sports equipment and owned by Amer Sports. Wilson designs, manufactures and distributes sporting goods throughout the world and focuses on making technologically advanced products which help players of all levels perform better. Wilson's core sport categories include: Football, Basketball, Baseball, Volleyball, Soccer, Youth Sports, Uniforms/Apparel, Golf, Footwear and Racquet Sports (Tennis, Racquetball, Squash, Badminton and Platform Tennis). For more information, visit
Published on June 8, 2010