Recently, PCs made with Solid State Drives onboard versus standard hard drives have really improved a CPU's reliability and information safeguards.  The downside is that PCs sold with SSDs have been a little more expensive, and its performance lacked in speed behind its predecessor.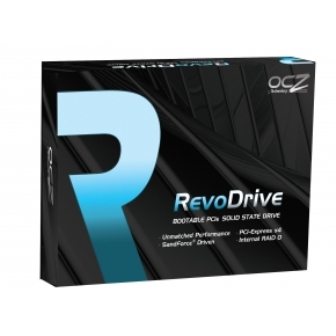 OCZ has aimed to change that with their new RevoDrive, an SSD that is both affordable and fast!  Here's the release……
OCZ Technology Unveils the RevoDrive with up to 80,000 IOPS, the World's Fastest Consumer Solid State Drive
OCZ Increases Performance but not the Price of High-End PCIe Solid State Storage
SAN JOSE, CA—June 29, 2010—OCZ Technology Group, Inc. (Nasdaq: OCZ), a leading provider of high-performance solid-state drives (SSDs) and memory modules for computing devices and systems, releases the RevoDrive PCI-Express SSD, an innovative storage solution that focuses on both performance and affordability for consumers.  The new RevoDrive was developed to push the limits of economical SSD technology to deliver a revolutionary product with a remarkable price point.
Moving beyond the bottleneck of SATA II (3Gbps), the OCZ RevoDrive features a PCIe interface to deliver superior speeds over 500MB/s reads and random small file writes up to 80,000 IOPS, nearly twice the speed of other consumer SSDs. Thanks to a proprietary RAID 0 design, the RevoDrive maximizes data access and bandwidth to promote a faster, more responsive PC experience compared to not only hard drives, but other SSDs on the market.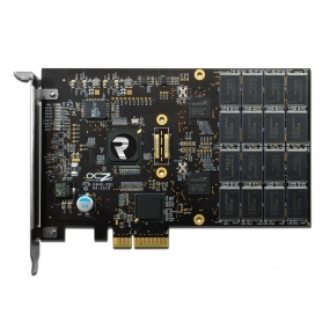 "The RevoDrive is the first PCIe SSD that delivers both performance and affordability and radically alters the SSD landscape," said Ryan Petersen, CEO of the OCZ Technology Group. "Up to this point PCIe SSDs have been reserved for enterprise applications and priced out of the range of many consumers, the bootable RevoDrive SSD changes the game by delivering a PCIe based solution that costs as low as $3 per gigabyte, exceptional small file write IOPS of over 80K, which is the most available in any low-cost solution."
Unlike competing PCIe solutions, the RevoDrive is bootable, ensuring the satisfaction of quicker boot-ups, load times, and computing, all while promoting cooler, quieter, and more energy efficient conditions compared to traditional mechanical hard drives.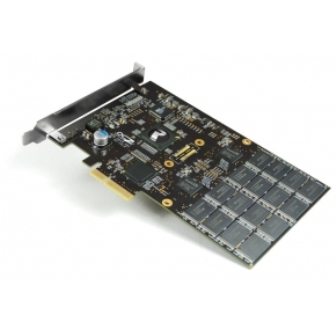 Offering ample storage for the latest operating systems, game titles, and applications, the OCZ RevoDrive will be initially available in 120GB and 240GB capacities, with MSRPs of $389.99 and $699.99.
Published on June 29, 2010