You can expect tremendous sound quality performance at a reasonable investment from the JH Audio JH5 PRO earphones. The JH5 PRO has a balanced armature construction, and is an entry-level model to Jerry Harvey Audio's fully customized PRO line of in-ear monitors.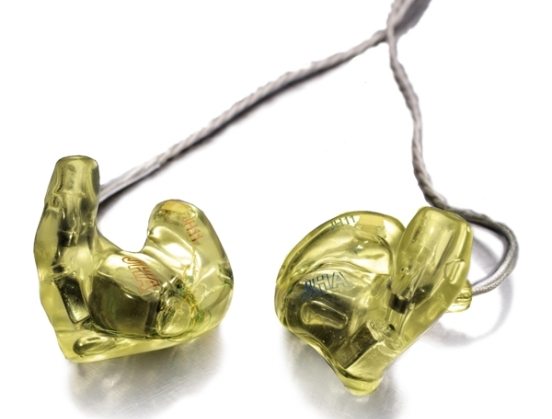 The JH5 PRO offers responsive low and high drivers for balanced bass and beautifully articulated trebles. It's an awesome sound for an earphone model thanks to the company custom making each JH5 PRO to suit a perfect fit.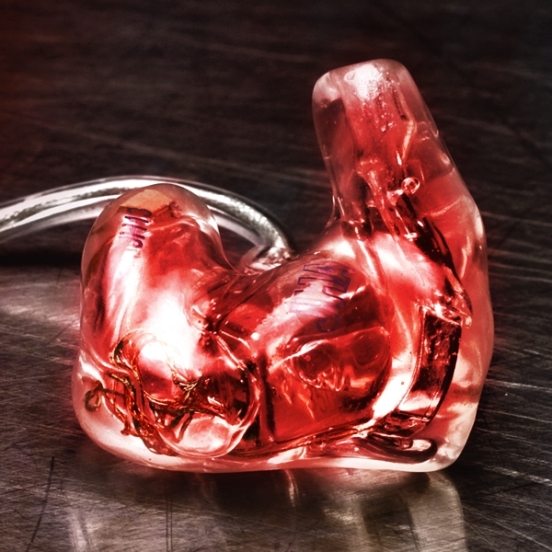 Here are some specs:
Balanced armature design with single woofer and tweeter/midrange drivers
True 20Hz ~17,000kHz response; 18 Ohms, 119dB sensitivity ratings
Terrific price for 100% custom high-performance earphones
Proprietary precision-balanced armatures
* Single low, single high
* Noise Isolation: -26dB
* Input Connector: 1/8″ (3.5mm), gold-plated
Sound Quality
* Frequency Response: 20Hz to 17kHz
* Input Sensitivity: 119dB @ 1mW
* Impedance: 21 Ohms
JHAudio sends the JH5 Pro Earphones with a cleaning tool, carrying bag, and a waterproof OtterBox case.  The JH5 Pro earphones also come in 53 colors to choose from. JHAudio also engraves your initials on both of the earphones.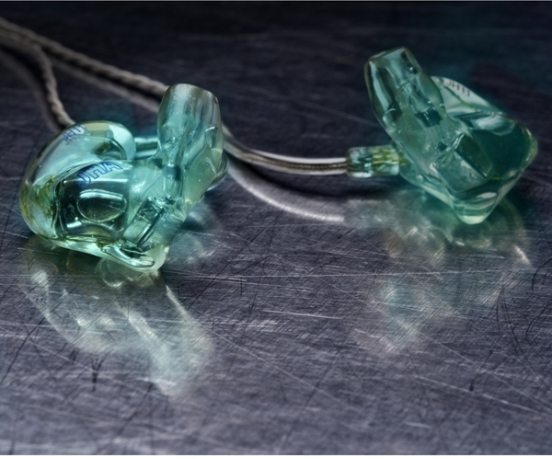 The JH5 Pro earphones fit really nicely, with no pain, even when worn for hours. They also do a great job of isolating noise, thanks to the -26dB of noise isolation. The music experience is better than anything I've evaluated, and even though you'd expect an in-the-ear-canal earbud model to have an edge on other models, the JH5 Pro beats every type of earbud/headphone I've ever fit to my ears.
The JHAudio JH5 Pros run $399, but well worth the investment.  And they can be used for a variety of applications, from easy music listening to professional performance use.  I highly recommend the JHAudio JH5 Pros to anyone in the market for the best in earbud sound.