Zoodles, is a free educational software that you can download for Mac or PC.  Zoodles will ask you a few questions about your child to establish content parameters, and will then load the program on your computer with a Zoodles desktop icon. (Yes, you can set up profiles for multiple children.) Launch the application and you open up your child's "toybox." The toybox has big friendly picture buttons linking to different games, and big arrows on the right and left so you can scroll through multiple screens. The games listed come from all over the Web, with sites represented ranging from Scholastic to Playhouse Disney. More content is added on a regular basis.

The biggest benefit to Zoodles is that it aggregates a tremendous number of age-appropriate games in one place. There's also the advantage that the browser mixes non-branded games with commercial characters that kids already know.  Safety-wise, Zoodles only allows kids to click through on approved URLs. That means that if there's an ad placed next to a game, your child won't be able to click on it and move over to another site.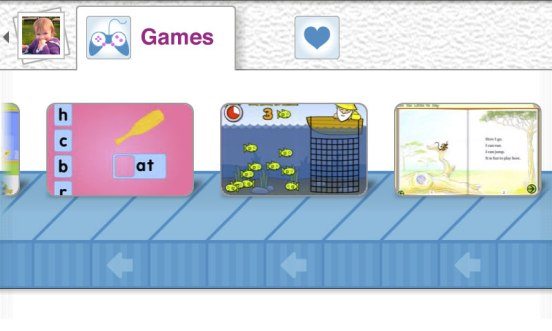 A premium membership to Zoodles ($5.95/month or less) also adds in a parental dashboard feature. CEO and co-founder Mark Williamson suggests that part of the goal of Zoodles is to get kids able to play by themselves on a computer without constantly needing help or supervision.   Now there's an Android version of Zoodles.  Check out the release……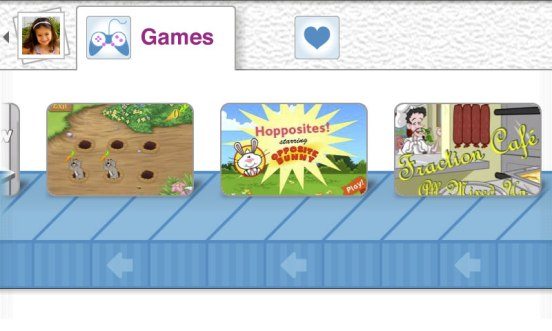 Young Kids Enter a World of Fun, Educational Games and Videos while their Parent's Device is Protected
Kids Have Logged 1MM Hours of Play Time with Zoodles Hit Computer App
MOUNTAIN VIEW, California –
Zoodles, the company that puts devices into "Kid Mode" so kids eight and under can play and learn independently, today launched its free app for Android smartphones. Within the Zoodles Kid Mode app for Android, kids get hundreds of educational games, videos and puzzles to choose from, all for free. At the same time, Zoodles protects a parent's phone by safely locking the child into the app, so they cannot accidentally make calls, erase emails, or get into other apps. Because kids have hundreds of activities to choose from, they never get bored.
Zoodles has been conducting private beta testing of the app and has received positive reviews from early users. Samantha, a real mom and early tester of Zoodles Kid Mode wrote in her review, "My three and a half year old LOVES this app! He's always asking for my phone since I downloaded this! It's awesome! It's so easy for a child to navigate!"
Like its award-winning computer app, Zoodles' mobile app intelligently adapts content to each child based on age, skills, the device they are using, and custom parental controls so they can play without needing help from an adult. For example, if a child is not yet able to read, Zoodles will only present content where no reading is required. All games for each age – 1 to 8 – have been played start-to-finish and approved by Zoodles' team of education experts.
"With the massive adoption of Android smartphones, parents everywhere want to safely hand over their phones during those moments when a child needs to be entertained," said Mark Williamson, CEO and co-founder of Zoodles. "Kids have played more than one million hours on the computer with Zoodles, and we're thrilled to extend that momentum to the mobile environment, where parents often need help most. Because the latest Android phones run Flash – the leading format for the vast majority of kids games on the web – we're able to pull hundreds of the best educational games into one free app. It's something nobody else is doing."
How Zoodles for Android Works
Zoodles for Android allows users to create an account, or log in using an existing account. No additional set-up is required on the parent's part. Once the app is launched, a child logs in by tapping their picture (no reading required), and selects from a scrolling menu of activities.
Zoodles automatically recognizes the Android device and presents the right content for that phone. For example, Android users with Flash installed will have access to games built in Flash, plus videos and more. For those without Flash, Zoodles will offer fun, educational videos and other non-Flash content.
For families who have an existing Zoodles account, any Parent Dashboard (a premium service) settings will transfer automatically to the mobile browser upon the initial log in. For example, if a parent has blocked certain branded characters or promoted an educational subject like math or reading, those settings will follow the family's mobile account. A child's activity in Zoodles for Android will be reflected in the weekly progress report. Zoodles apps are always free to download, and for families who would like to try Zoodles Premium services, a free 14 day trial is available at www.zoodles.com.
About Zoodles
Zoodles is an award-winning set of free apps that puts computers, smartphones, and soon tablets into Kid Mode.  With Zoodles, kids eight and under can play independently on any device. Zoodles is the first play experience to intelligently adapt to each child based on their age, skills, the device they are using and desired parental controls. Parents can shape the content, set play time limits, block unwanted games, set violence preferences and review what their child is doing online through detailed activity reports.
Zoodles gives kids thousands of pre-screened, educational games, puzzles and videos, and lets them creatively express themselves in the Zoodles Art Studio. Zoodles was developed by a father of two and a team of software and education experts. The company is based in Mountain View, CA and backed by early stage investment firm Harrison Metal Capital. For more information visit www.zoodles.com.