iProp iPad Stand
-The iProp iPad stand is a 3-foot stand for your iPad. On one end is a heavy duty set of feet to keep things balanced, and the other end sits a plastic holder, which is attached to a ball and socket connector that allows the iPad to tilt and swivel in all directions.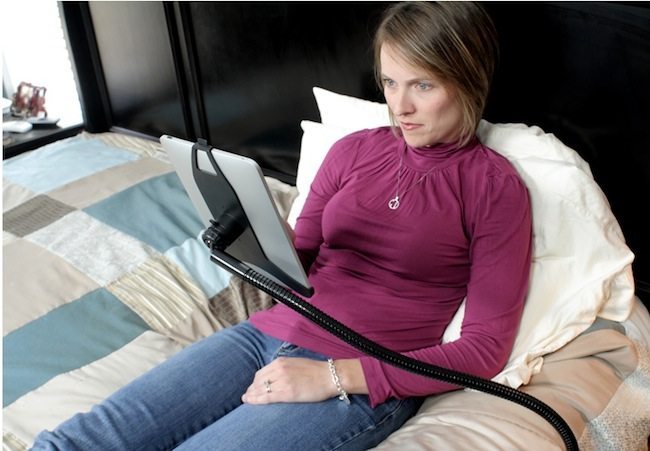 As the video demonstrates, it can be used for a multitude of other uses.  The iProp iPad Stand runs $79.95.
Watch the demo here….
Posted 12/9/10