Open Source drivers for Microsoft Kinect could go X-rated
–ThriXXX, makers of 3D sex games that are already compatible with a number of sex toy peripherals, has now produced a video demo of a Kinect being used to virtually fondle a number of computer generated ladies.  This is due to the open source drivers that Microsoft has created for Kinect.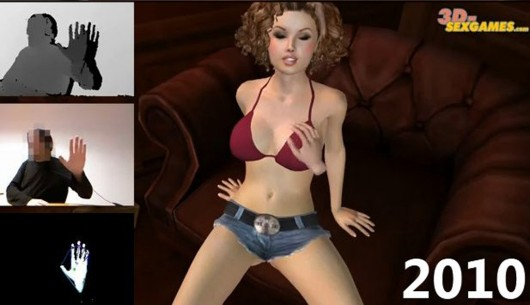 The company made use of OpenKinect's libfreenect open source Kinect driver to allow an individual to control the camera and navigate his hands around the body of a virtual girl.  While Kinect doesn't support controllers with feedback capabilities, ThriXX does have a peripheral called  RealTouch-like Vstroker and Fleshlight peripherals.
Posted 12/19/10