Prazza Golf Ball & Tracker finds your ball up to 100m
—Losing your ball is a regular pain for all golfers. It's expensive, it costs you shots, and it slows you down. Most golfers lose four golf balls per round, on average, and spend over 30 minutes per round searching for their ball in the rough or the trees.
Play Prazza, and play on. Effective within 100m, your Prazza tracker will find your high performance Prazza ball every time, in the thickest forest or the deepest rough. Save time, save shots, save money – and play golf with a smile!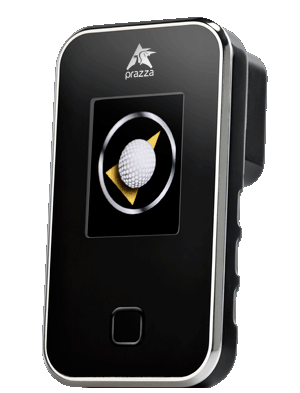 The Prazza Golf Ball Finder handset locates a connected Prazza golf ball within seconds, in the deepest rough or thickest forest. It will change the way you play golf – and will make every round more enjoyable. The Prazza handset has an effective range of up to 100 metres. You'll hit the ball with more confidence – because you'll know you can find it again.
Each Prazza Golf Ball Finder comes with a set of high-performance, micro-chipped Prazza golf balls. Each Prazza ball emits a unique radio signal: simply pair your Prazza ball to your Prazza handset before your round starts, and your handset will locate your ball every time. On a search, the handset screen shows you where to walk, and guides you to your ball using graphics and sound.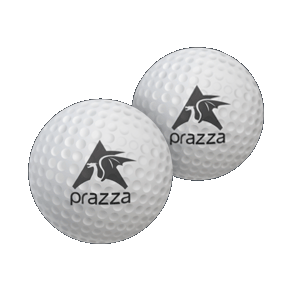 Click below for a quick demo of the Prazza Golf Ball and Tracker
Posted 1/21/11