Knuckle Duster Product Review
—The Knuckle Duster Stun Gun is a sophisticated non-lethal defense product engineered by the southern California company Tracking System Direct (TSD). More recognized for their inventory and line of fleet management and GPS tracking solutions, TSD has rolled out a new line of self-defense products that includes the highly powerful Knuckle Duster Stun Gun.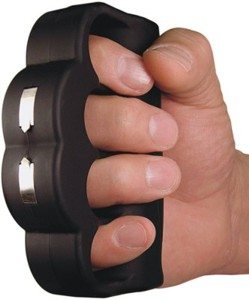 Stun guns made headlines a few years ago when a student at the University of Florida was subdued by a security guard, but before he was disabled he shouted out the words, "Don't tase me bro!" The line, which was caught on tape, instantly went viral, bringing up the conversation about the effectiveness of non-lethal defense products.
The Knuckle Duster Stun Gun is a portable taser that was engineered to offer anyone the ability to disable any potential attackers. However, unlike many of the other taser devices on the market, the Knuckle Duster was designed for both portability and stability.  The compact size of the device allows anyone to carry the unit with ease while offering a sense of convenience. The sleek grip provides users the ability to have complete control and stability over the self-defense tool. In a struggle, attackers could try and knock any defense tool out of a victim's hands, but the Knuckle Duster grip wraps around each finger securely, making it difficult if not impossible for an attacker to knock the device from the victim's grip.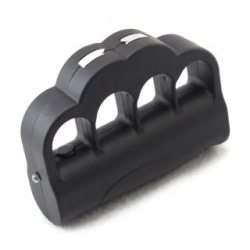 Who Would Use The Knuckle Duster Stun Gun?  We have all read in the newspaper or seen on television stories about people being attacked for absolutely no reason. Nobody should ever be a victim, but in order to prevent oneself from becoming a statistic emphasis needs to be placed on self-defense. Teens, women, the elderly or anyone living in an area that could be classified as "unsafe" could all benefit from this unique form of non-lethal defense. The Knuckle Duster Stun Gun will send out a powerful electrical charge that will allow any anybody to disable an attacker and flee for help.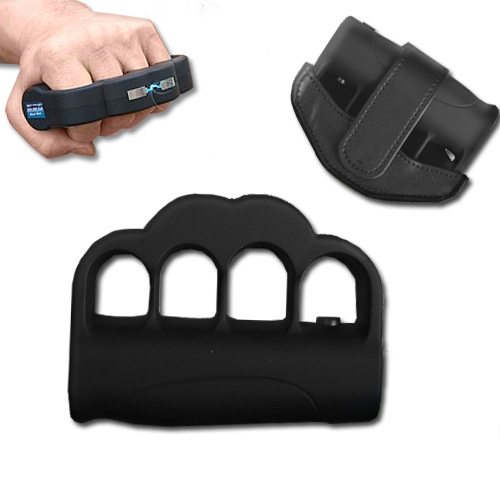 The Knuckle Duster Stun Gun is priced under $100 and can be found online at Tracking System Direct.
Postd 2/2/11