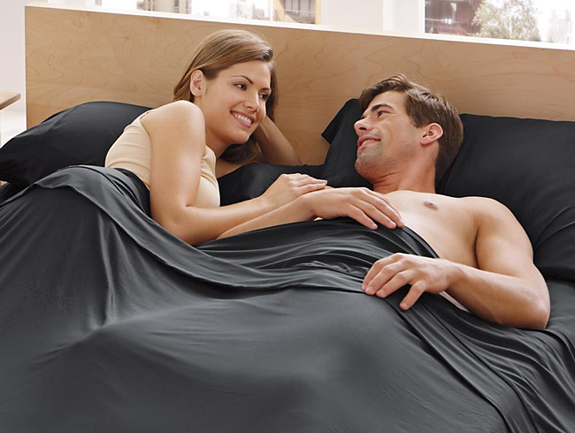 If it surprises you that there's even technology installed in a bed sheet, it shouldn't.  Many R & D efforts in improved design and make-up cover the gamut of product categories, including what we rest our bodies on when we sleep.  The supreme endeavor of companies trying to make our life simpler and better through break-through product releases is a consistant goal, and the company SHEEX is no different.
What really promotes a great night's sleep is keeping your body temperature in a comfortable range throughout the night.  In order to achieve this, you must have bedding which is breathable and designed for body temperature control.  SHEEX, Inc. has created a bedding product that is specially designed to manage body temperature and keep you dry for the most comfortable, rejuvenating sleep possible. 
SHEEX® Performance Sheets gives you the optimum environmental conditions for better sleep. SHEEX® are made from the same high-tech fabrics as the world's most advanced athletic apparel, doing for your sleep what that cutting-edge gear does for your comfort and performance on the field, court or track. With a luxuriously soft and silky feel, SHEEX® offer four-way stretch for unrestricted movement, plus breathe 50% better and transfer heat two times more effectively than traditional bedding for deeper, more restorative sleep. They wick moisture away from your skin to keep you dry and comfortable in any environment.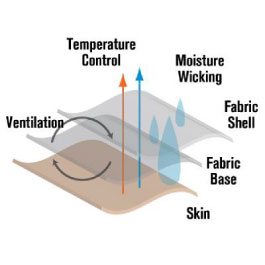 Like the athletic wear that inspired them, SHEEX® feature advanced fade, wrinkle and shrink resistance so they'll feel and look great longer. Omnidirectional stretch and ultra-strong elastic keep SHEEX® fitted sheets in place on all mattress types. Plus, SHEEX® dry three times faster than traditional bedding, meaning less time in the dryer and energy savings for you.
Staying cool at night while you sleep is always importat because when you are lying in bed, body heat gets trapped between you and your mattress, making you hot.  When this happens, your body naturally searchs for a cooler spot on your bed, and this can happen several times during the night causing disrupted sleep.
The SHEEX sheets combat this by keeping you cool and ventalate the heat away from you.  Additioally, they move with you throughout the night and not bind you in any way.  Truly a marvel of technology, SHEEX sheets really do work, and it's amazing what a simple, cost-effective solution does for a drastic increase in your well-being.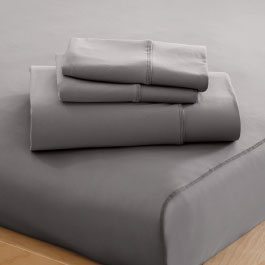 Twin/Twin Extra-Long sheet sets each include one Standard pillowcase. Full and Queen sheet sets each include two Standard pillowcases. King/CA King sheet sets each include two King pillowcases. They are available in Creme, White, Gray, Espresso, Sand and Black, and they range in price depending on where you buy them- Bed Bath & Beyond, Amazon, Brookstone, etc.  I've seen a full set as inexpensive as $159.
Buy these if you're having trouble sleeping due to hot nights.  I highly recommend them.