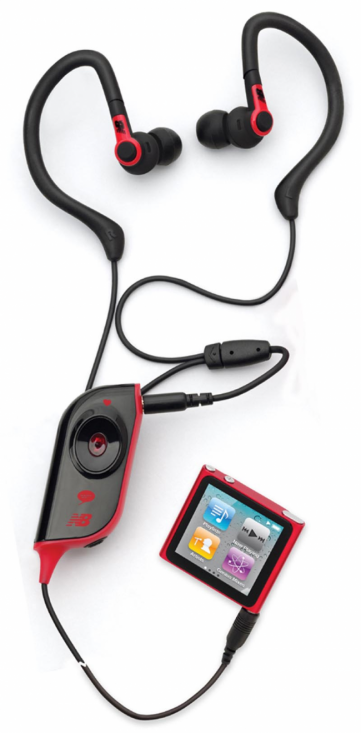 When I work out, I like my new gadgets to help me out with the monotony of the treadmill.  You know what I'm talking about…..mp3 player, heart-rate monitor, headphones, etc. I've had to buy a larger gym bag these days to accommodate the electronics store I tote off to the gym.
New Balance, in conjunction with iHOME, just released the NB639 fitness headphones that promise to consolidate some of your gear, and make life a little easier. For starters it's a pedometer that accurately measures your running or walking steps.  It's also a chronograph that you can use to time your workout, which eliminates the need for a stopwatch.  The NB639 also has a built in heart rate monitor, where you just place your thumb over its sensor and it delivers real-time information.
Since the NB639 Fitness headphones don't have a digital display, it delivers your fitness information to you by talking to you.  While you plug these babies into your media player, the NB639's also announces your pedometer, chronograph and heart-rate information.  It can tell you not only your heart rate, but the number of steps you've taken, the calories you've burned, or the distance you've traveled without ever having to pause your music or stop your workout.  It's a great feature, and works discretely with your music playing.
Comfort-wise, they're stellar, providing a cushy feel for lengthy workouts.  The NB639's also come with bunch of different attachments to ensure a proper fit for just about every ear type.  They're also sweat-proof, which definitely puts them in the 'Sport Headphones' category.
The New Balance NB639's come with "HeartPal" graphing software, which allows you to monitor your information by days, weeks, and months.  It also gives you a nice summary of your performance data, allows you to set goals, and keeps all of your graphs archived for later viewing and analysis.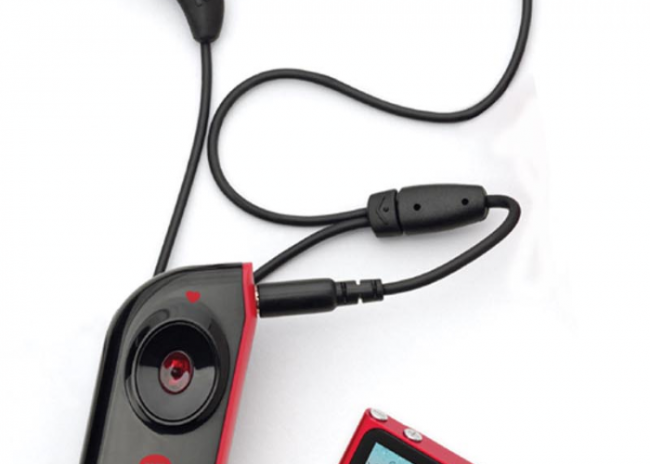 Sound quality is decent…. very good at a medium volume setting.  At high-volume, the sound becomes a little distorted.
You can pick up a pair of the New Balance NB639′s from the iHOME online store for $99
Check out the video of the New Balance NB639 Fitness Headphones…