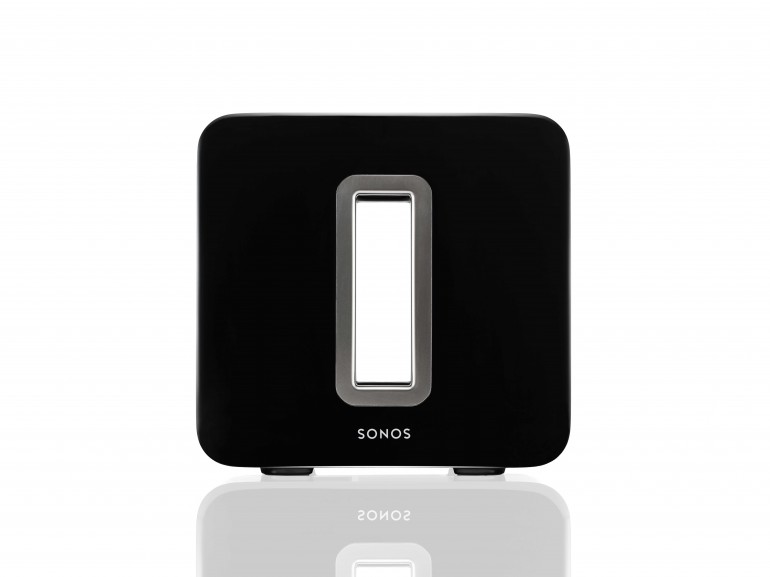 The latest addition to the Sonos family, the SUB, promises a huge amount of additional base to any existing Sonos setup.  The Sonos SUB wireless subwoofer has been designed to complement the already impressive sonic capabilities of Sonos amplified products like the CONNECT:AMP, the PLAY:3 and the PLAY:5 by adding a generous amount of throbbing bass to the mix. The SUB's system settings will be automatically adjusted to balance the SUB with the output from any paired Sonos device for the best mix. There's a simple, one-button setup procedure, after which the unit can be controlled via the dedicated Sonos Controller or dedicated free Android/iOS apps on mobile devices.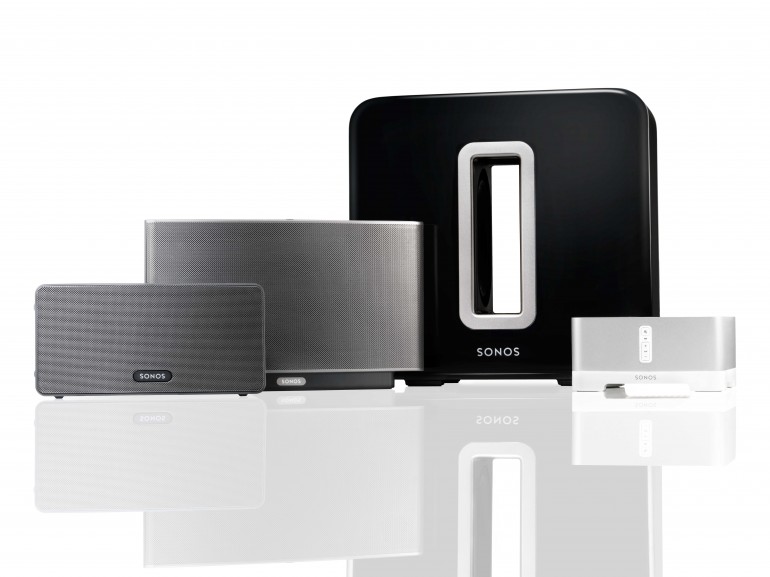 The SUB features two state-of-the-art Class-D digital amplifiers within an acoustically dead proprietary resin outer shell with maximum internal air volume, and built-in digital signal processing circuitry takes care of all filter, active EQ and time alignment. Its two force-canceling speakers are positioned facing each other, pointing towards the center of the gap and dual top-to-bottom acoustic ports have been tuned to maximize volume and resonance without cabinet buzz or rattle.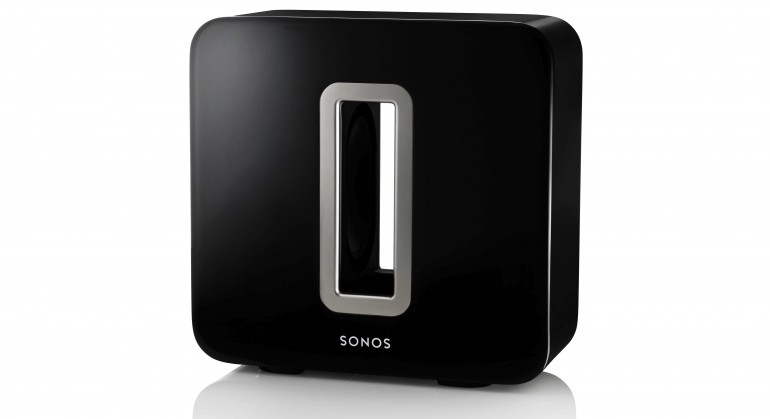 The SUB measures 15.8 x 6.2 x 15 inches and weighs in at around 36-pounds.  It can be placed anywhere in the room (standing up or lying down), and comes supplied with rubber feet, although users can opt to use the supplied felt equivalents if desired.  The SUB sports AES encrypted wireless connectivity for hooking up to the SonosNET wireless mesh network, and an Ethernet port for direct wired connection to a home network.
The SUB will be available in Gloss Black when released on June 19 for $699.
Check out the video…
http://youtu.be/l2KP2KUAE1I