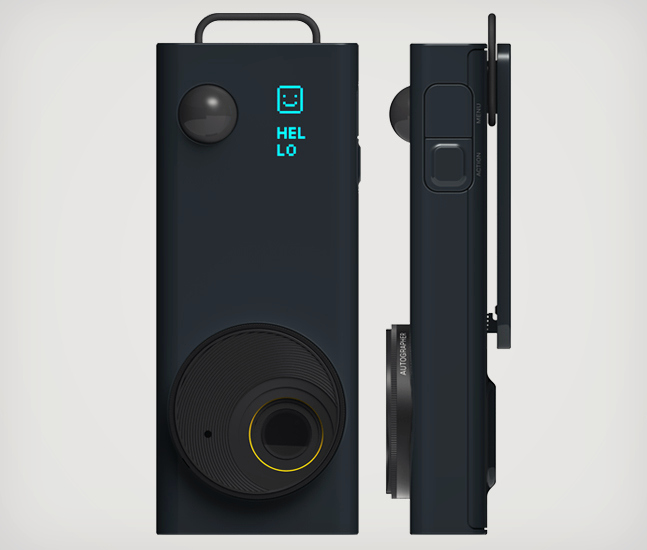 Company Oxford Metrics Group (OMG) just came out with a pretty nifty product called the Autographer, which aims to capture memorable events by using various sensors on this wearable camera.  These sensors include a GPS sensor, thermometer, IR motion detector, magnetometer, light sensor and an accelerometer.
Photos are shot with its 5-megapixel camera when there are sudden changes that indicate significant actions.  These actions are usually generated in some spike that any of the sensors detect… bright light, sudden movement or a distinct change in body/environment temperature….. pretty nice application for jobs with occupational hazards and extreme sports dudes.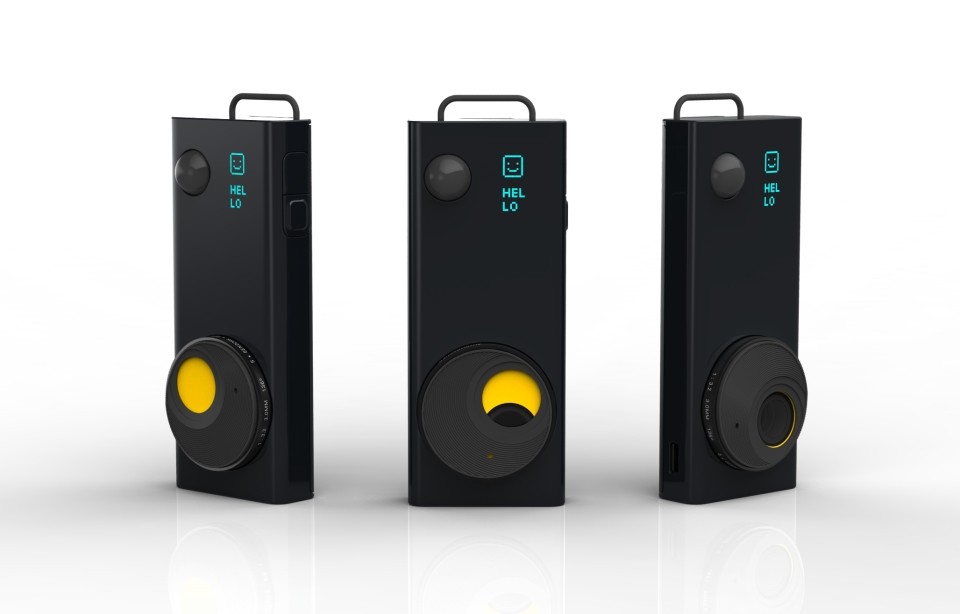 While no sound can be recorded, the Autographer does appeal to customers as a way of recording excursions without needing a separate camera to get in the way of the actual moment and experience.  As the company explains, Autographer is designed to change the way we capture moments without interruption (fiddling with the camera). The user can live the experience while Autographer spontaneously captures the stories that occur.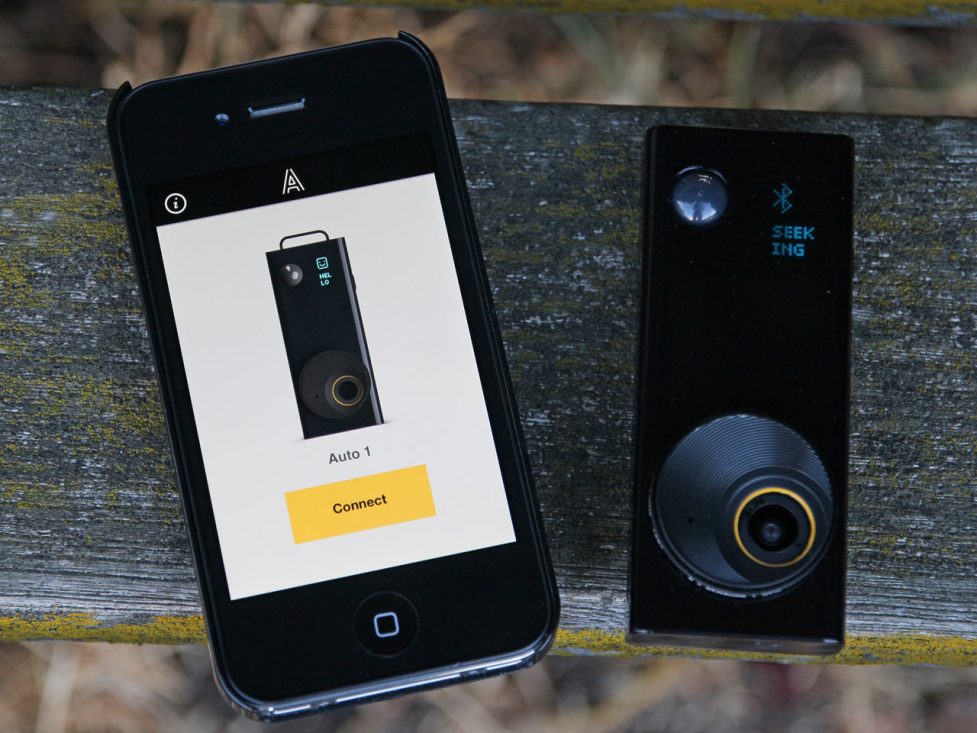 Autographer is a whole new photographic approach.  It uses a 136-degree glass wide-angle fixed-focus lens. It weighs around 58g, contains bluetooth technology and has 8GB of built-in storage.  Its companion app allows users to browse images on the go, while a desktop application provides editing functions.  There's also a medium and low frequency option, which you can switch between using the two-button setup on the right edge of the device. The device charges through micro-USB, but in our test, it ran for several days before even a hint that the battery was dwindling.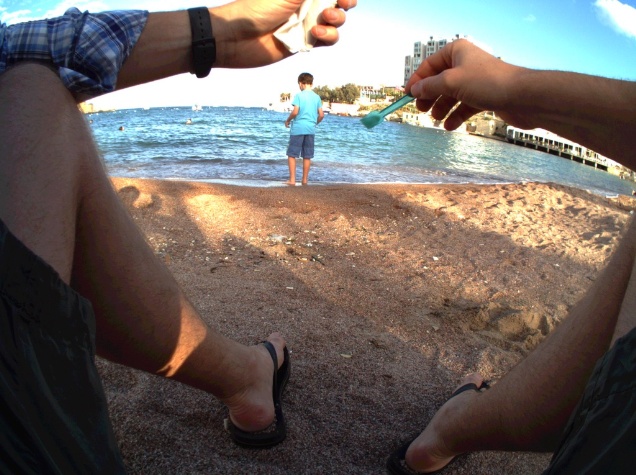 Quality-wise, it's not bad. Some photos came out blurry, but the bulk of shots were decent. Additionally, the custom wide-angle lens increases your chances of capturing a good still, and the automated capture picked up most significant happenings.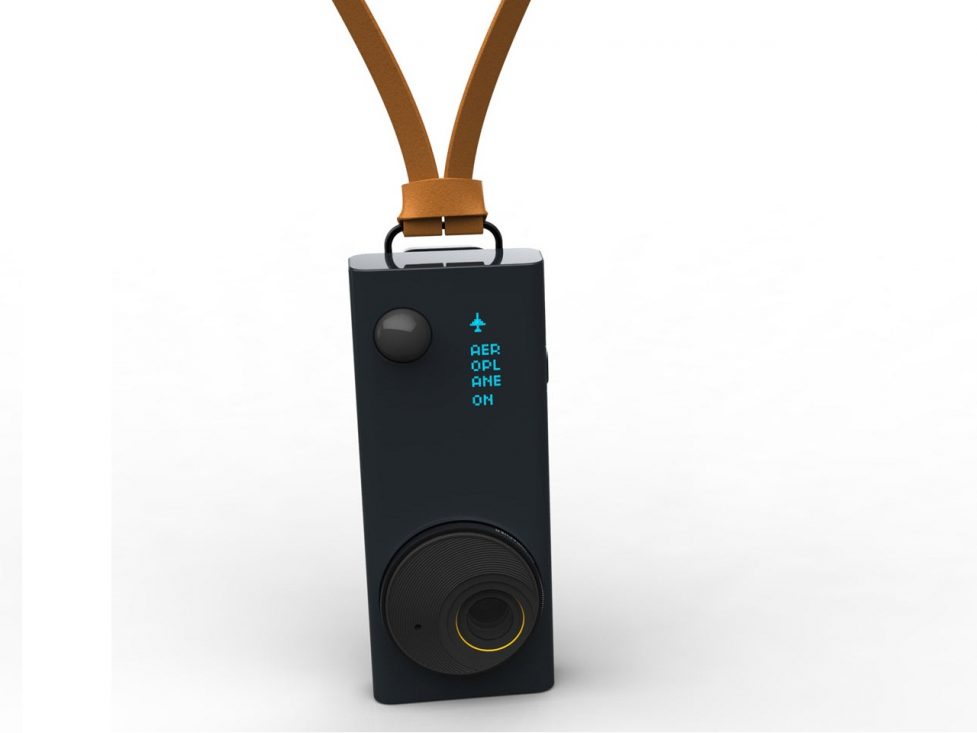 For consumers, the Autographer's most obvious drawback is the cost…. around $650. Companies that want to use Autographers to track security and the like could see a good ROI from this device.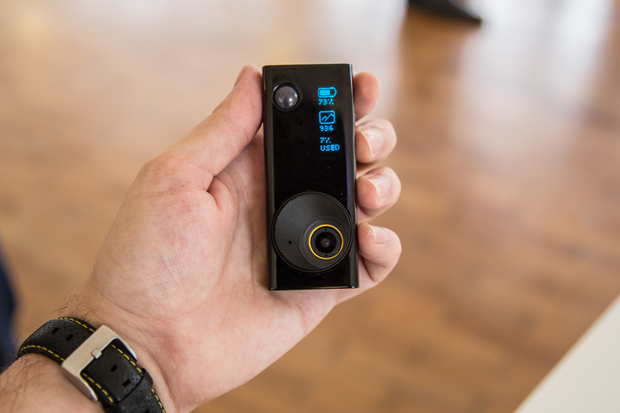 The other possible drawback is the privacy concern.  Even though the camera identifies itself with a yellow outline around the lens and a notification blink light when photos are taken, OMG suggests that users should be responsible.
Check out the video and full press release…

 
Autographer: The world's first intelligent wearable camera launches

Custom built and high-tech, the Autographer paves the way for photographic wearable technology

London, UK – 30 July 2013: OMG Life has today launched general sales of Autographer, the world's first intelligent, wearable camera. Autographer automatically captures images hands-free, allowing people to live in the moment rather than behind a lens, changing the way photographs are taken.

Research from OMG Life reveals that nearly half (45 per cent) of the UK adult population expects to own wearable technology in the next five years. With one in three people wanting to capture still images of their life, Autographer provides the means to do so hands-free, ensuring that the moment is both experienced and captured.

Autographer is an intelligent automatic camera that can capture thousands of photographs a day through a custom wide-angle lens, enabling users to enjoy experiences without having to pause for photos. Autographer chooses the perfect time to take a picture, using its five on-board sensors to detect changes in light, motion, direction, colour and temperature:

• Colour sensor: Autographer's 'eye', perceiving light and brightness and adjusting the image accordingly
• Temperature: in built thermometer, measuring ambient temperature
• Magnetometer: determines which direction the camera is facing
• PIR: motion detector that uses infrared light to sense moving objects
• Accelerometer: measures how quickly or slowly the Autographer is accelerating

GPS functionality also pinpoints Autographer's location, so users can see exactly where their photographs were taken.

Autographer comes with easy-to-use desktop software and a smartphone app, allowing people to view and edit photos, helping to construct a digital story of their day. The software and app also allows users to create quick and easy stop-frame videos and GIFs.

With its 136-degree wide-angle lens, Autographer can take an average of up to 2,000 images per day depending on user defined sensitivity settings. It can store up to 28,000 images; meaning up to 12 days of images could be captured before the 8GB storage limit was reached.

Simon Randall, Head of OMG Life, says, "There is growing interest to capture and share precious moments in our everyday lives. Our recent research found that the majority of Brits want to use wearable technologies to create a library of their life (30 per cent) or to aid memory (28 per cent) and Autographer was created with these purposes in mind.

"For the past six months we have undertaken extensive beta testing and sought feedback to ensure that Autographer delivers all it was originally intended to and more. We've made valuable improvements to Autographer, including greater control of image capture frequency, improved functionality, the option to take pictures manually and an indicator displaying when images are captured.

"Autographer provides people with a new method of photography, Autography. Autography generates greater memories by capturing images of 'real life' – rather than 'posed life'. People can completely enjoy and experience the moment without having to pause to take photos. This is perfect for live music events, more sentimental moments such as childrens' first steps and much more. Autographer ensures that the best moments which may have otherwise been missed are completely captured. Over time, these moments gain sentimental value and with Autographer you can ensure you have both the memory and image to hold onto."

Autographer will be available from July 30 through the Autographer website at http://www.autographer.com for £399.99 for UK and selected European* residents. A wider global release will soon follow. The Autographer app is also available now on iTunes and will soon be available for Android.

Technical specifications*
• Glass hybrid wide-angle precision optics; 136o field of view
• OLED display
• 8GB internal memory
• Bluetooth
• 5 Megapixels
• Fixed focus
• Weight 58g
• Width 37.4mm (with side buttons); length 90mm (95.5mm with lanyard ring); thickness 22.9mm (with clip and lens)