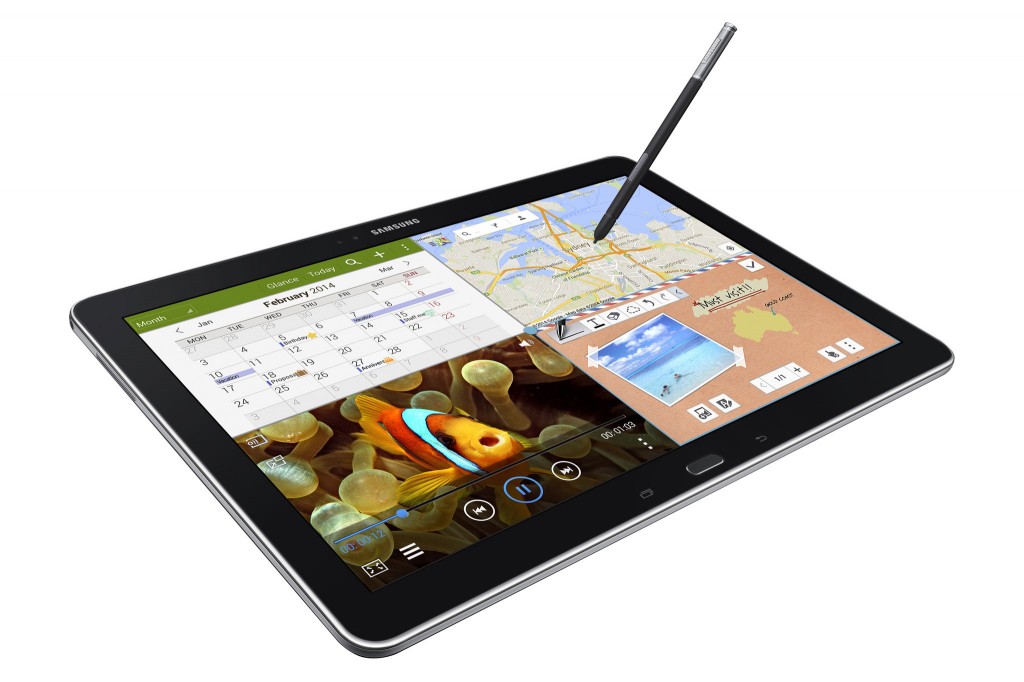 Samsung's latest Galaxy Note Pro by Verizon is a 12.2-inch beast…the size of more robust laptops, and boy is it fast. While it's really light for its size, it feels solid in the hand. Portability needs to play a big role with any tablet, and the 750 g (1.65 lb) 12.2-in Note Pro definitely fits the bill.
http://youtu.be/IrWWyVEm27w
Samsung's TouchWiz offers a lot of side-by-side multitasking, and the huge screen and very sharp resolution (2,560 x 1,600) help in this endeavor.  If you rest the Note Pro on your lap it looks plenty sharp, but for $750 (with a 2 year agreement), it's plenty expensive for an Android tablet.  Actually, it's $850 off contract.
So what is the Galaxy Note Pro good for?  For starters, content is gorgeous on this thing. Movies, pictures, eBooks, eMagazines and the web are gorgeous on this sucker. It also has an included stylus with built in software to make annotations and perform other functions. Addtionally, you can purchase third-party keyboard cases for it and transform it into a faux laptop, or use a bundled Remote PC app to access your home desktop PC.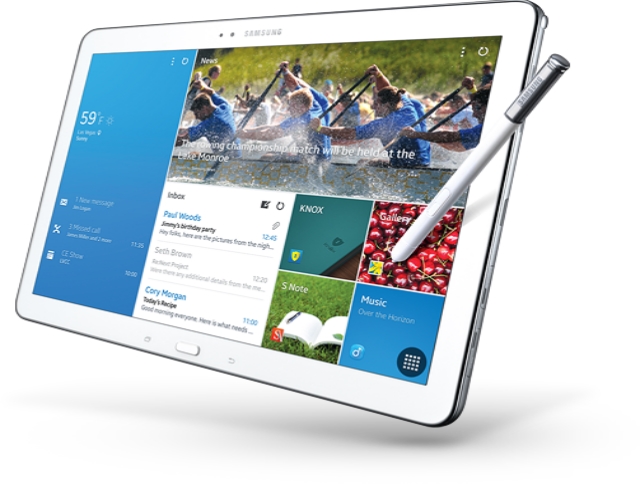 Samsung bundled some solid office and remote conferencing apps with it, and the battery life is very efficient, lasting ten hours while streaming video.
http://youtu.be/IrWWyVEm27w
You can purchase the Samsung Galaxy Note Pro through Verizon.

This review unit was provided by Verizon for review, and no compensation has been given for the above opinions or content