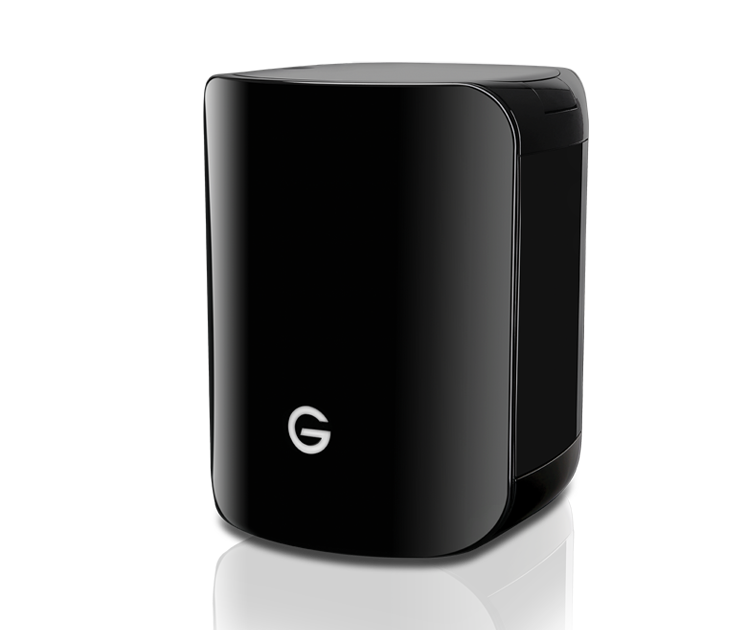 With up to 24TB of storage space, the four-bay G-Speed Studio R Thunderbolt 2 is a top-tier storage RAID system with a cool, compact design and awesome power management.
Available in 12TB, 16TB and 24TB capacities, the G-Speed costs some $2,200, $2,700 and $3,600, respectively.  If you have a new Mac pro and need an ultimate storage device that's super fast, the G-Speed Studio R Thunderbolt 2 is still an excellent investment.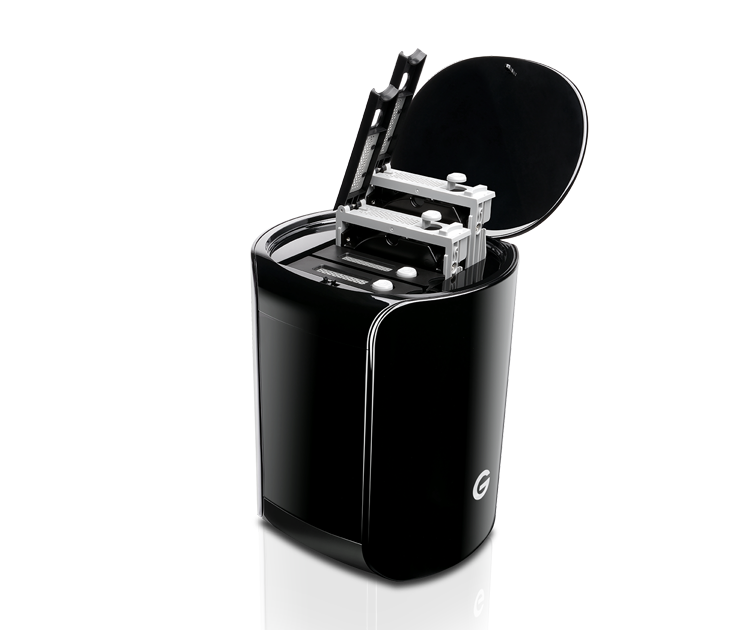 The G-Speed Studio R Thunderbolt 2 is really light, and the four hard-drive slots can each accommodate a standard SATA 3.5-inch (desktop) internal hard drives. It comes with four enterprise-grade Hitachi hard drives of 3TB, 4TB or 6TB, but you can also use your own hard drives, and it's very easy to replace the hard drives themselves. It also has one sole large white status light on the front that is shaped like the letter G. This light changes to amber if something's wrong. On the back it has two Thunderbolt 2 ports, allowing users to connect a second Thunderbolt device to the host in a daisy-chain setup. Generally you can connect up to seven Thunderbolt devices together without affecting the data speed. There's no support for USB 3.0, however.
If you use a Mac, the G-Speed requires no setup. Out of the box, it's preformatted using HFS+ file system and includes a Thunderbolt cable. Just connect the device to the computer, plug it into power and you're done. The G-Speed will mount as one large external storage device to the host computer.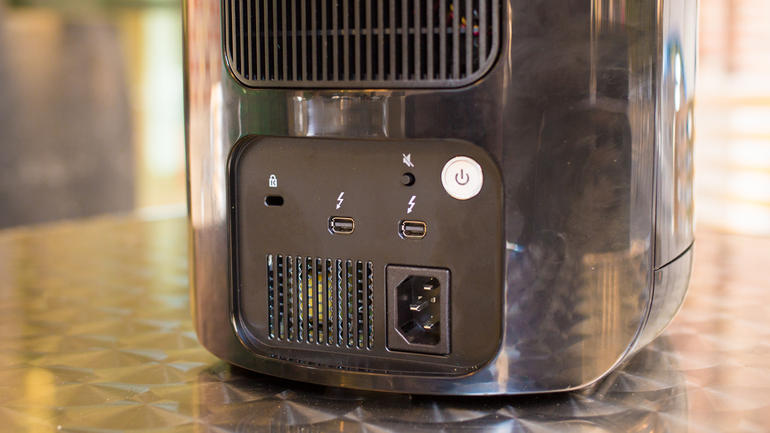 If you want to use the device with Windows, there's only one extra step, which is formatting the G-Speed into NTFS. You can do this with the built-in formatting tool within Windows and it takes just a few seconds for the process to complete. The G-Speed is a hardware RAID system, meaning that the device manages the RAID setup by itself, without the help of the host computer. It also means that once a RAID setup is built, it can be used with any operating system without requiring a RAID rebuild.
G-Speed Studio Thunderbolt 2 is designed for professionals who need an all-purpose storage device that has enough performance to handle intensive workloads, as well as large data backups while still offering redundancy. Stay tuned for a full review…