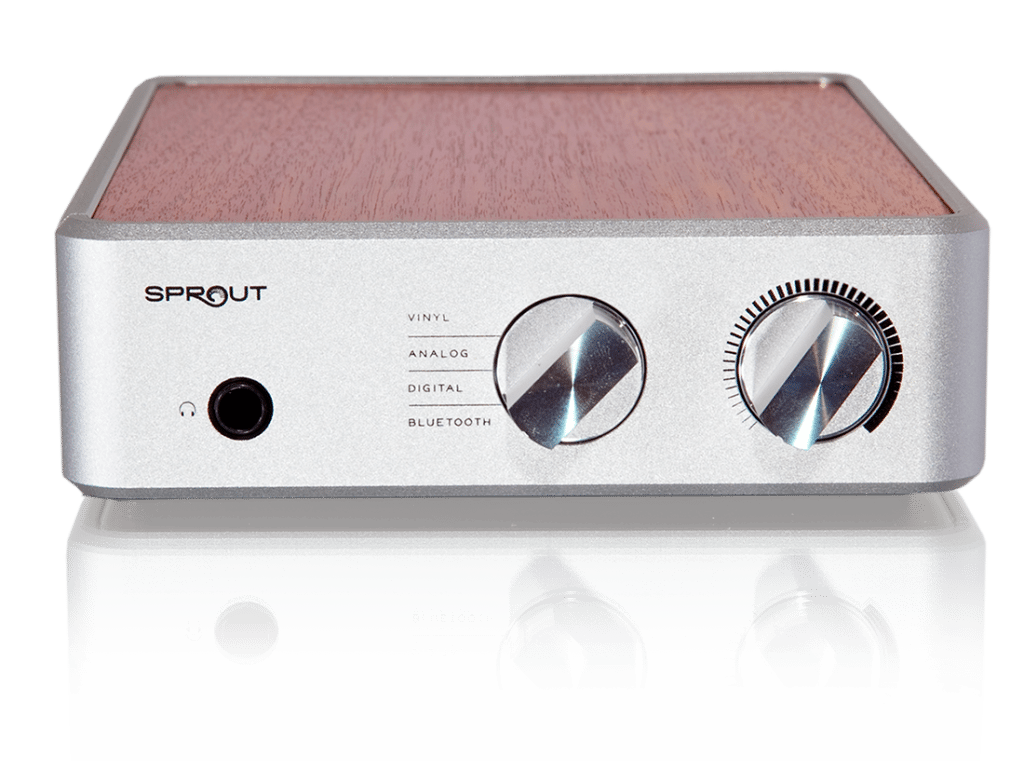 PS Audio is no stranger to innovation, but there latest Sprout Amp feels like a company departure from their mainstream design and product offerings. Besides the fact that it has a very clean and aluminum look, accented by a real walnut top cover, the Sprout Amp also sports a simple front panel with just a volume and an input selection knob. That bodes well for the user, making the Sprout super-easy to use.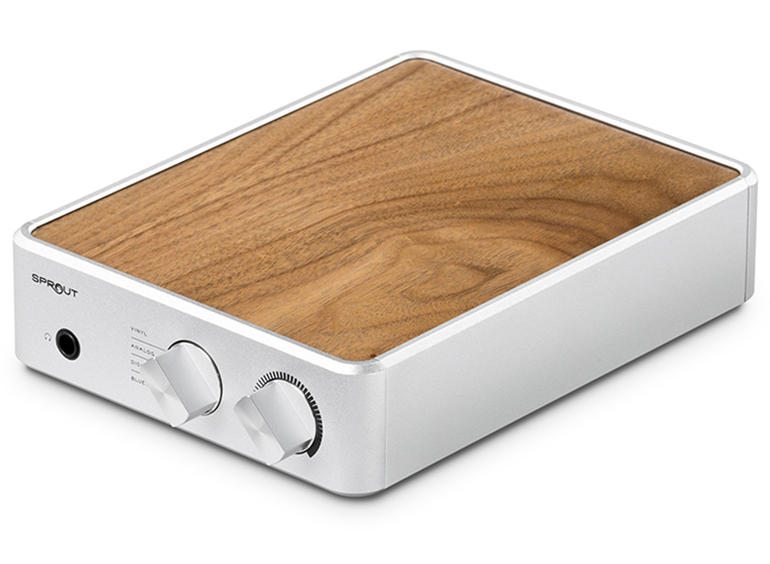 Sprout Amp Features
While minimalistic in controls and buttons, the Sprout Amp is stuffed with features — including an AptX Bluetooth, a high-res 192kHz/24-bit digital converter, a headphone amp, and even a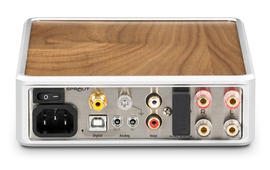 turntable phono preamp — all stuffed into a 6″ x 8″ x 1.75″ housing. On the rear, you have multiple connectivity options including stereo RCA turntable inputs, a coaxial digital input, a USB port, a 3.5mm stereo analog input, a variable 3.5mm stereo analog output to connect with a subwoofer, powered speakers or a power amp, and speaker wire binding posts.
The power supply on the Sprout Amp is built into the unit, and provides a Class D amp rated at 50 watts per channel for 4-ohm speakers, and 33 watts per channel for 8-ohm speakers. Sound-wise, it is a doozy, providing crisp and deep quality sound. Most integrated amps like the Sprout don't have a built-in phono preamp, but the Sprout obviously does, which makes it a deal breaker for those into vinyl.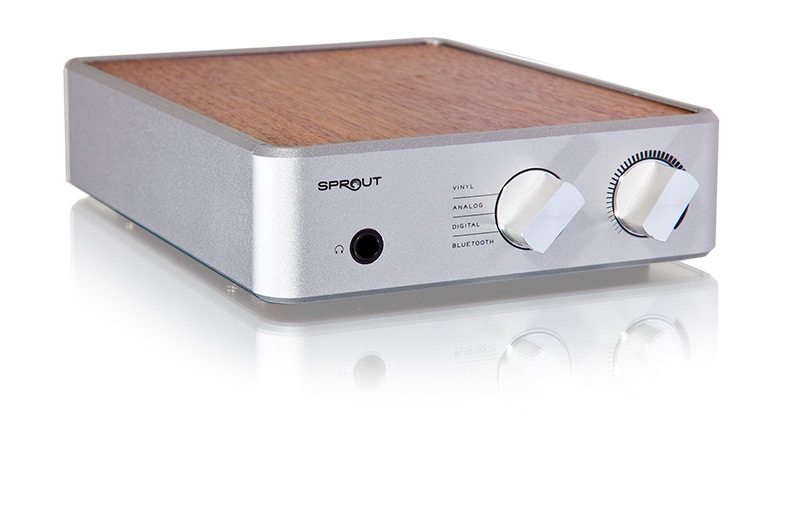 Sound
With the Sprout's digital converter, really any component run through it sounds incredible, providing huge and engaging audio. The Sprout Amp sort of defies the laws of physics with its output. How does a unit this small produce sound so powerfully? The Sprout's bass is well defined, deep and thick.
Controls and Bottom Line
While the Sprout amp is void of a remote, a power-on indicator light, and an oddly-positioned back power switch, the finished product is well priced and provides sound any audiophile would be proud of.  You can purchase the PS Audio for around $800.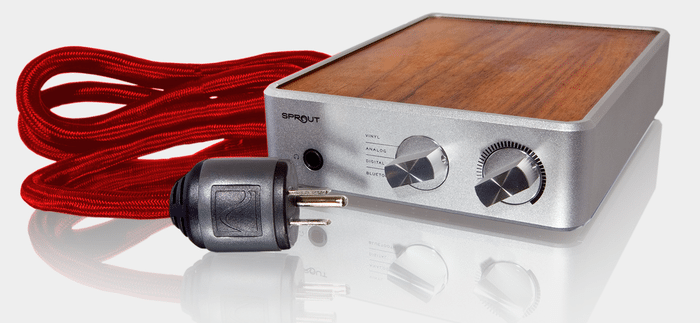 Stay tuned for a benchmark test with a handful of other comparable devices...